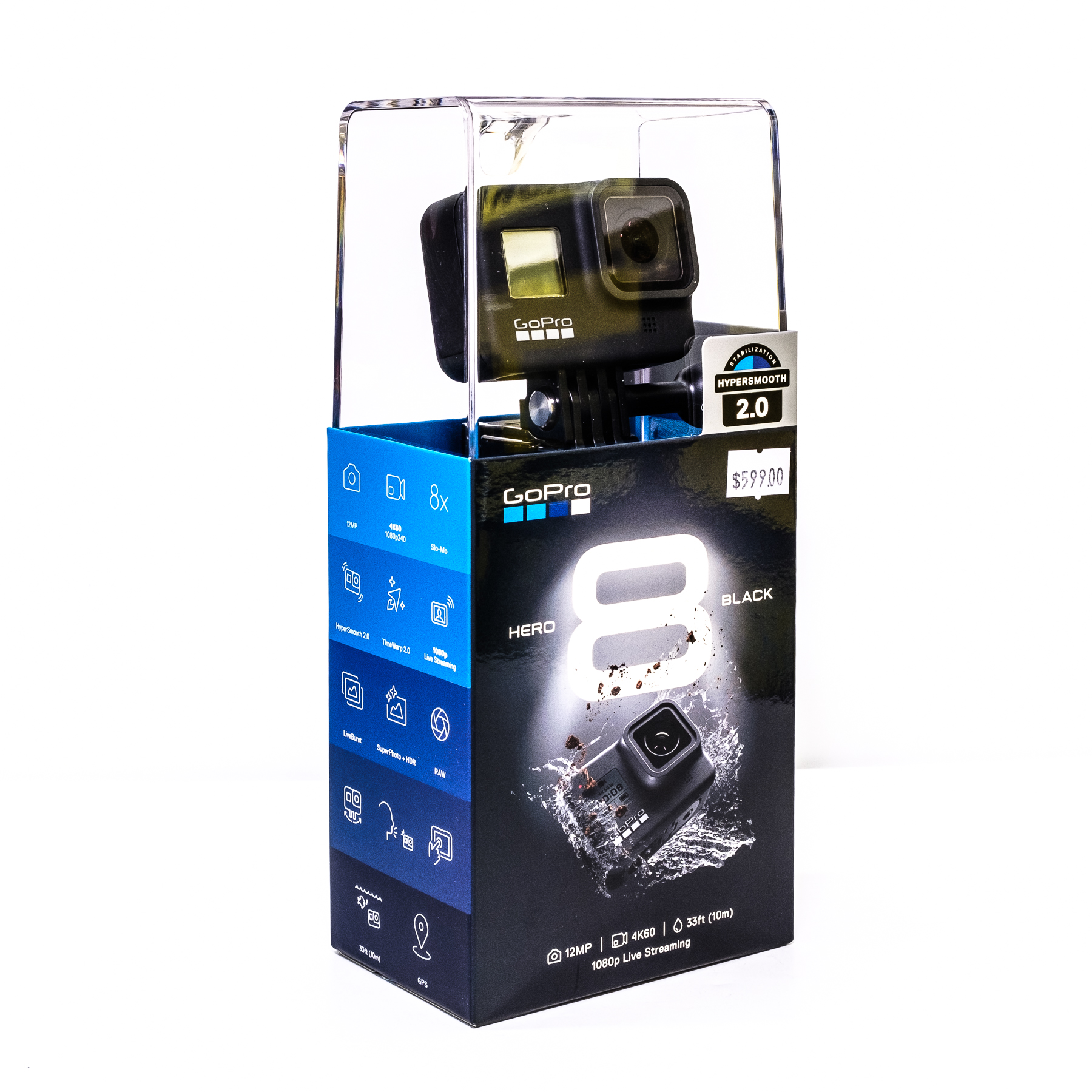 29 Oct

New Action On The Shelves

Always interesting when someone from our stock management section brings a big cardboard box downstairs and sets out new cameras on the counter. This last week it was these new GoPro action cameras – the Go Pro Hero 8's. I was swatted away from opening one up but fortunately the packaging is transparent and the advertising is printed on the outside.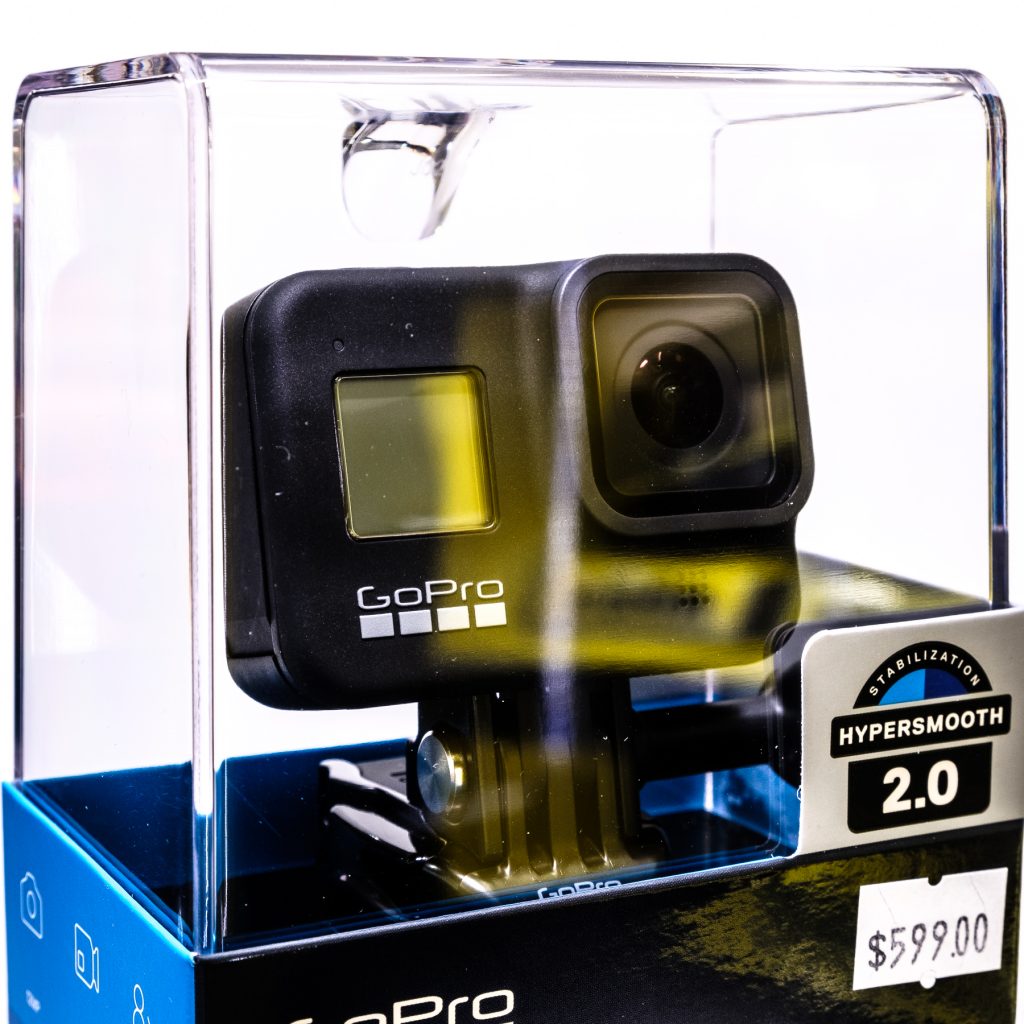 More on that later but I noted one thing myself – as it has been some time since I looked closely at the GoPro line they may have changed the basic shell of the camera. This is the first occasion when I've seen the new slim front-to-back profile and I quite like it. It should make some of the applications easier to mount in close areas. Mind you, from what I can see the basic universal mount is unchanged – and that has advantages too.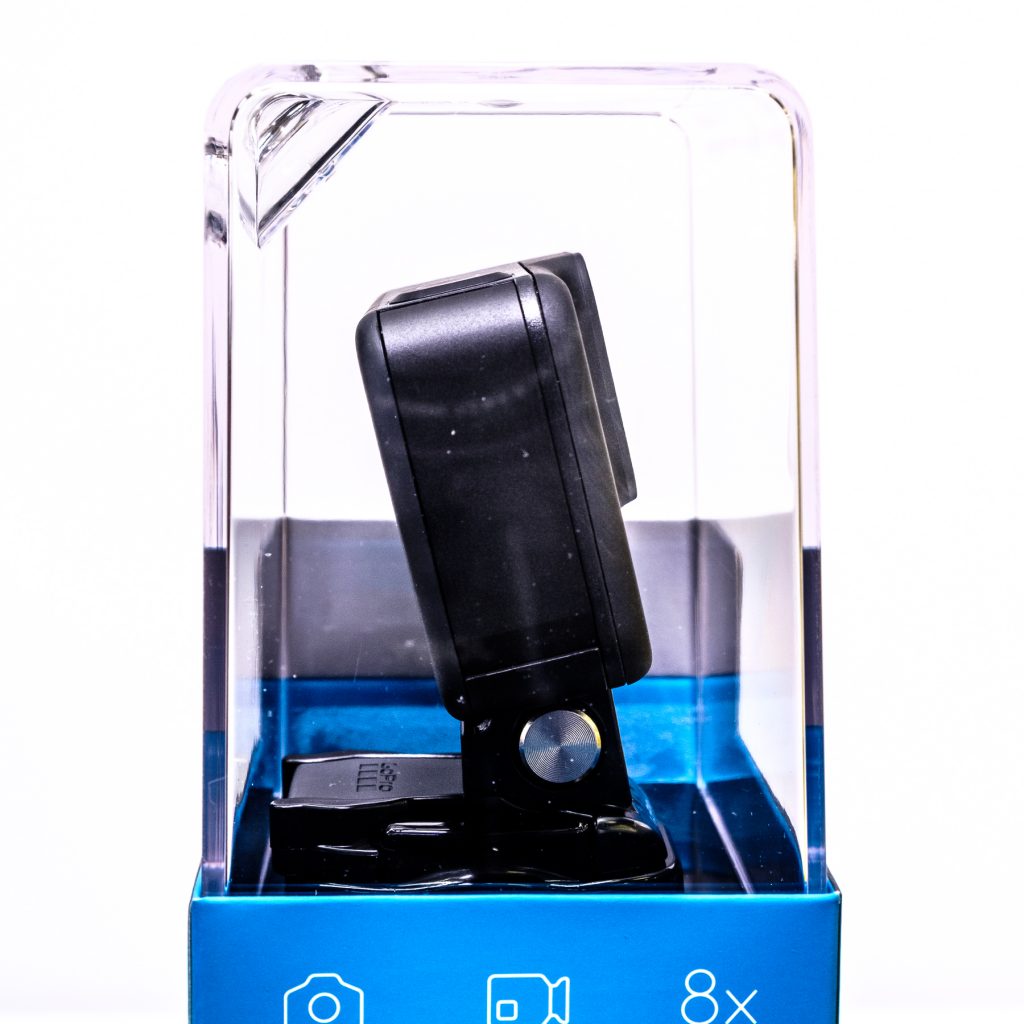 The new camera promises a smoother operation of the anti-shake mechanism so that horizons remain flat while you rattle around. There are new algorithms for improved stills. you can do timelapse recording but then slow it with a touch. All good stuff, if you like to do stuff.
There will be accessories coming that improve your low-light videos as well as your selfies. And apparently you can command the camera with your voice. The advertising site suggested things like " GoPro Turn On! " and " GoPro , Start Recording " but I think a simple scream will be enough to alert the camera to a Coroner's Moment…
I noted another accessory going into the Action Cabinet: