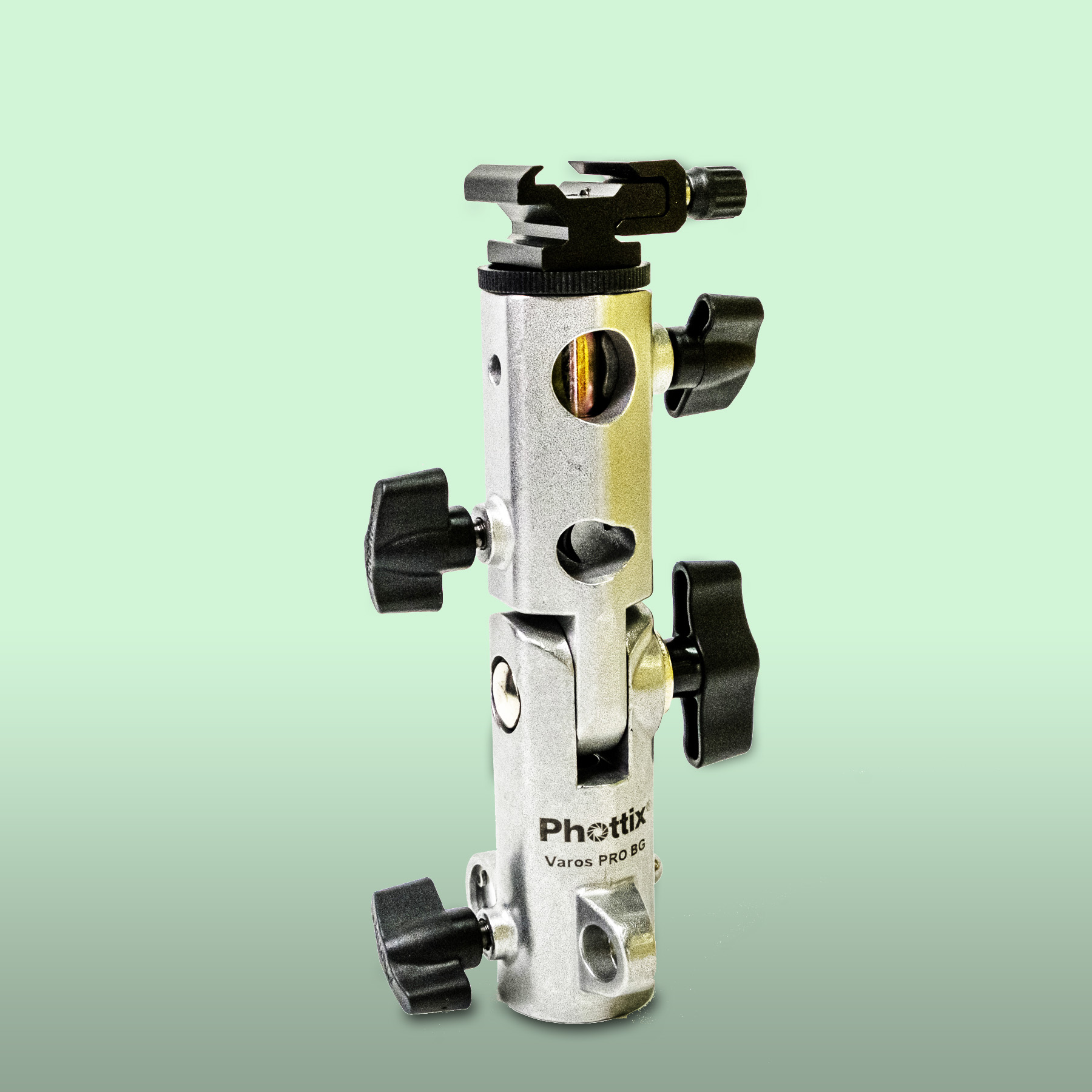 24 Oct

Fancy, Cheap, And Phottix

We go Luigi Savadamoney one better. We got the fancy as well as the cheap – and in the case of the Phottix Varos PRO BG bracket we are approaching the sort of thing that you see on building sites to hold up concrete panels.

As you'll no doubt recognise, it's a bracket/adapter that goes onto studio light stands to allow them to hold an umbrella and a speedlight flash. This, in many cases, will give you a surprisingly soft and workable portrait or illustration light. The fact that you can set up, shoot, then pack up and scoot off without having to have been concerned with finding mains AC power is a real boon for some. Leave aside the need for good batteries in your speed lights – some modern lights have lithium ion ones that are as good as the mains.

What you need for the classic brolly flash rig is a good stand – and here we cannot say fairer than Manfrotto at any stage of the game – and a good coupling. There's been quite a spate of them in the past decade since the strobist movement got going – some are inky dinky things made of plastic that tempt you to over-tighten the screws and reward you by splitting.

Some are complex knuckle joints that have three different sorts of tightening screw and a tendency to pinch and trap your fingers. Here's a picture of mine – 'Ol Blood Blister: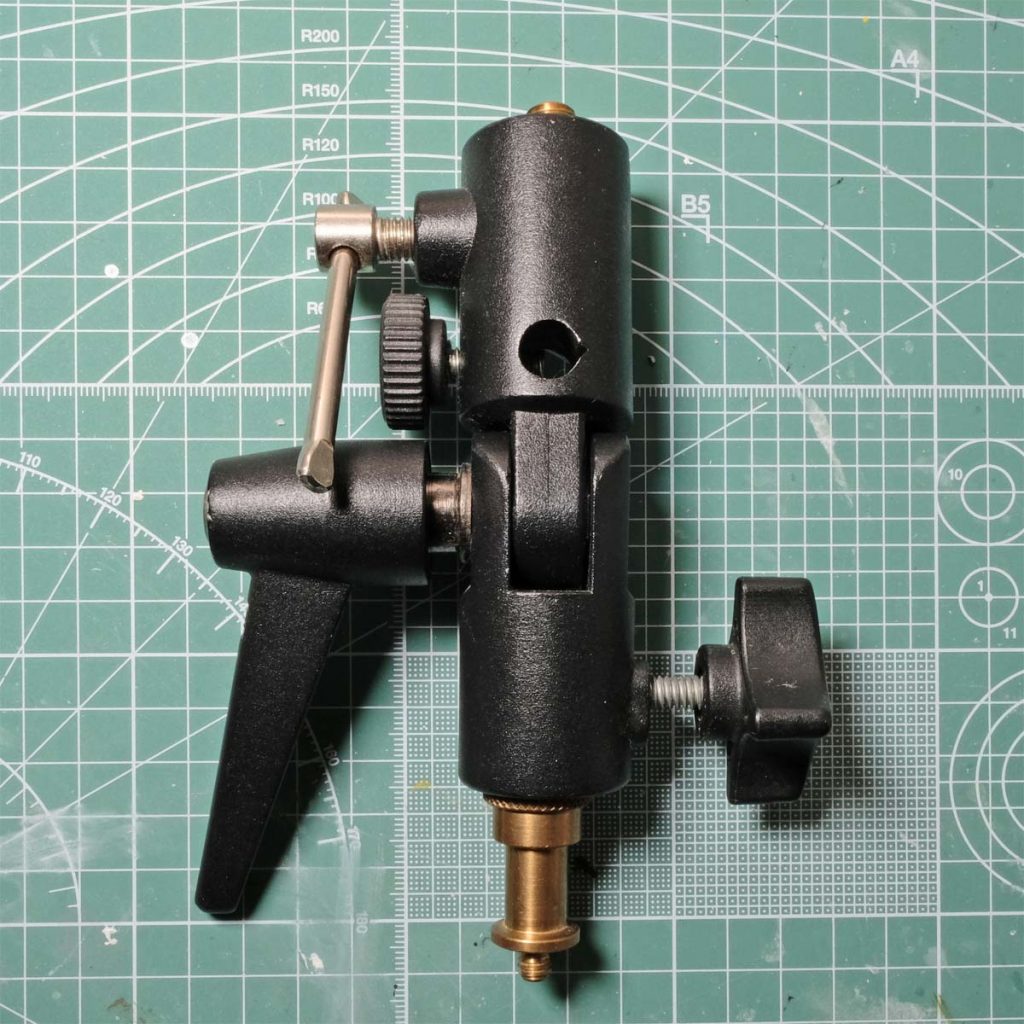 Note that every control interferes with every other on and once it is rigged up you need to demount things to do basic changes. Bahh.
The Phottix, on the other hand has all controls the same and set in positions that allow them to work untrammelled. There's a couple of free adapters included in the package for top and bottom and the adjustable cold shoe on the top is perfect for the speed lights that can receive wireless radio command. It is heavy polished metal with a sturdy tie-down loop cast on the side. There's even a smaller version with much the same overall shape.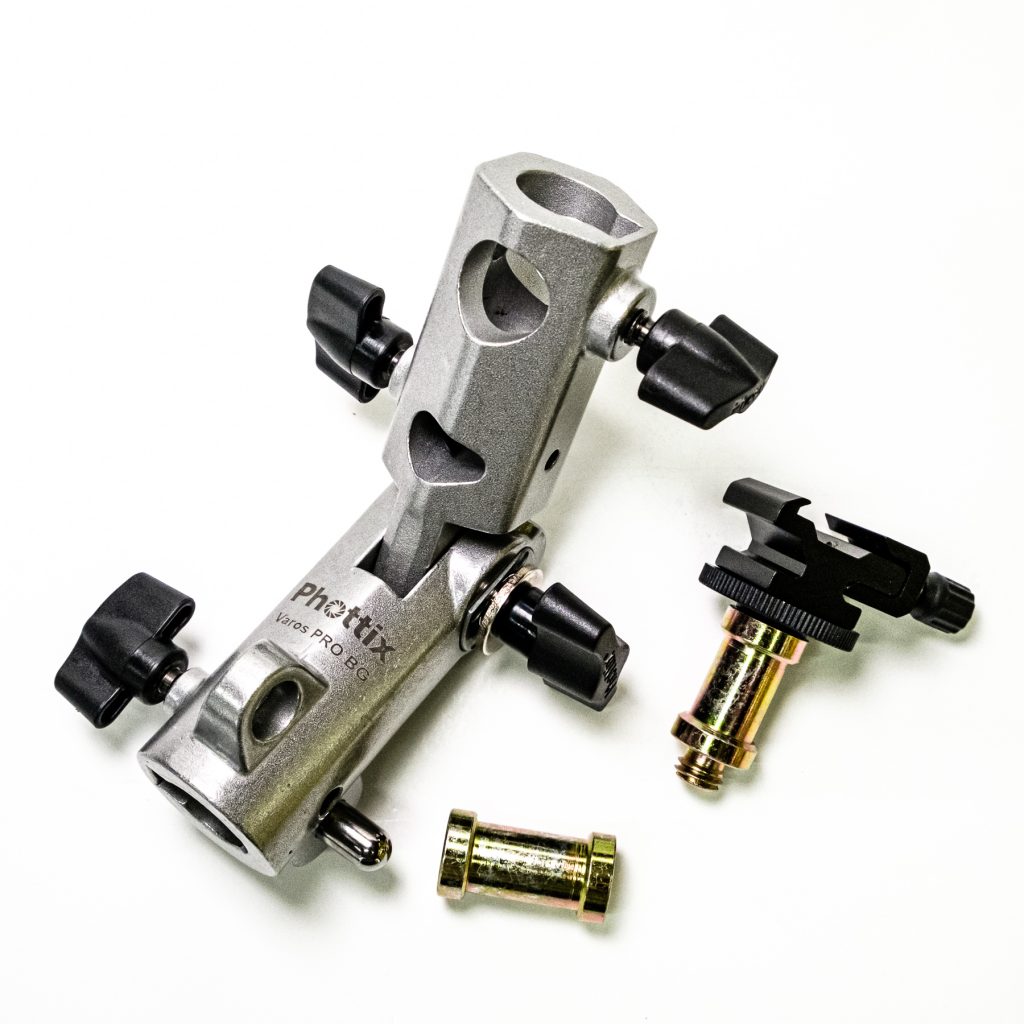 What's not to like?