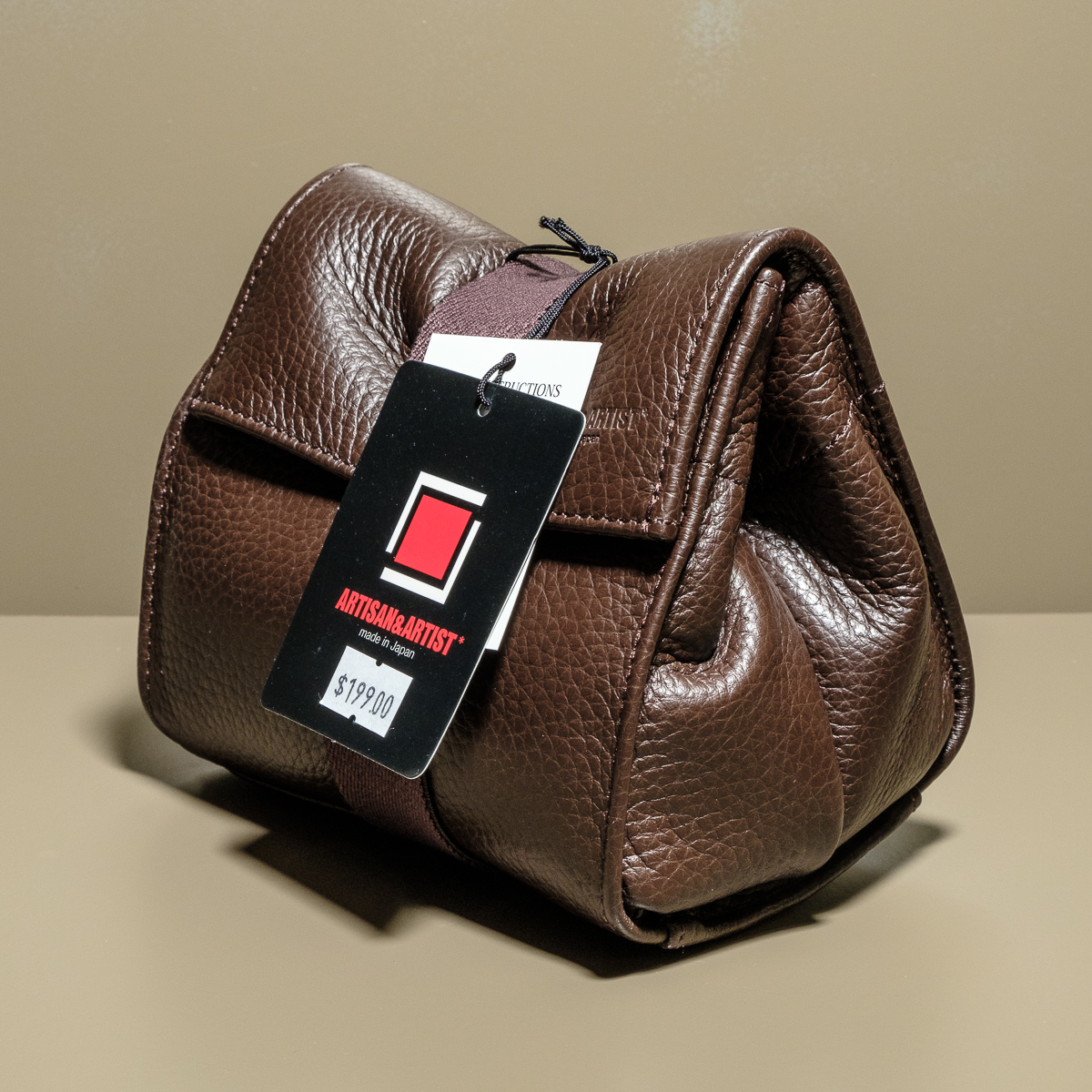 17 Sep

Style And Substance From Leica and Others

I approach the Leica Boutique cabinets with care – the goods within them are top-quality and deserve more than just a casual glance. If you have the price, they are generally very well-made and backed up by an extremely reputable manufacturer. You just have to be prepared for a little more brand-culture than some others.

This is also the case for the companies that provide accessories for Leica – they have to provide the same standards that the main company puts out – so that if you see a bag or strap from Artist and Artisan in Japan or a Leica cameras that bears a lens made in Japan, you can be assured that it will give you sterling service.

I was mega-intrigued by the brown leather pouch in the island cabinet: the Artist and Artisan ACAM-78. It looked like a tiny doctor's bag, and I couldn't imagine what Leica thought they could fit inside it. It turns out they intend it for small mirrorless bodies but they show pictures on the net of it swallowing an M-series camera plus short lens.

There is no shoulder strap for it, but an elasticized strap goes over to close it. The literature lists it as a separate protective pouch for inside other bags. I'm not sure if this is intended to go into a suitcase and onto the baggage trolley at the airport. I just think it would make a superb carry-around satchel.

Likewise a superb carry-round camera protector was seen in the embossed grey leather wraparound for the Leica T cameras. Unusual, stylish, and very non-slip. I could wish that other camera makers would exercise as much design adventure as Leica.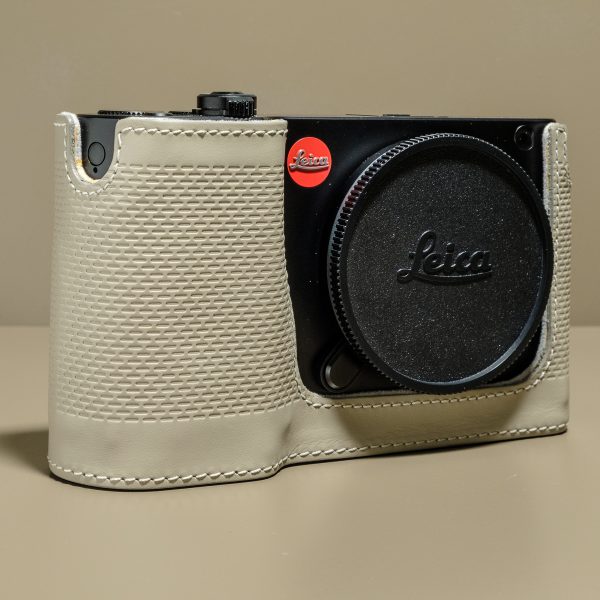 But all is not new and stylish and space-age and unfamiliar. Anyone who has ever had an SLR in the film era will recognise the shape of this Leica ever-ready case.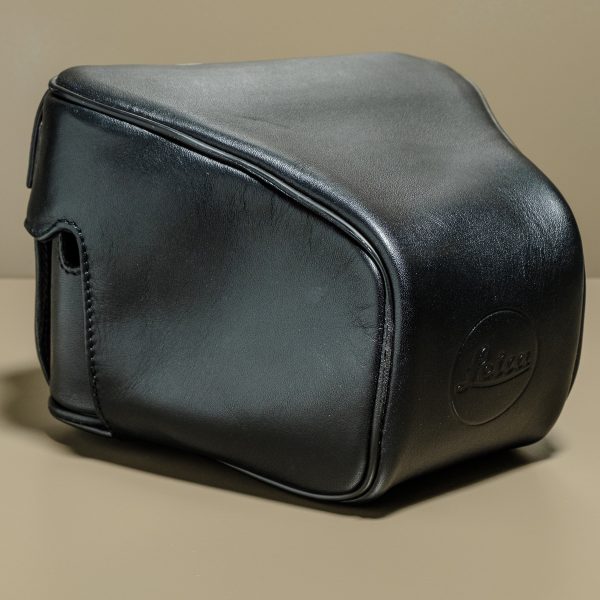 And there is nothing at all wrong with it- it's a heavy-duty protector for the body and a sizeable lens with the ability to fall open when you need a quick shot. Most bags of this nature also have detachable front covers so you can just use the body portion as a protector. The old joke about them being " never-ready " cases had some foundation as they were slower to deploy than the designers would have had you believe. And doing a portrait-orientated shot meant figuring out how to hold the main flap aside from the lens while doing all the other photographer things.
However, this sort of a case means you can put a single camera into an overhead airline or bus locker and expect it to come back out undamaged.
Note: For all the cameras that aren't Leica, there can be cases as well. Fujifilm make dedicated ones for some of their cameras and so do a number of other makers. There are also other-market neoprene wrap-around cases that can be very protective. The idea of carrying a camera until it is battered into a mess with the aim of looking kewl and professional is not as popular as some websites say. It's particularly silly when we expect such high performance from our cameras and lenses, and make such a fuss about dust spots on sensors and inside lenses.
Take time to take care of your investment.