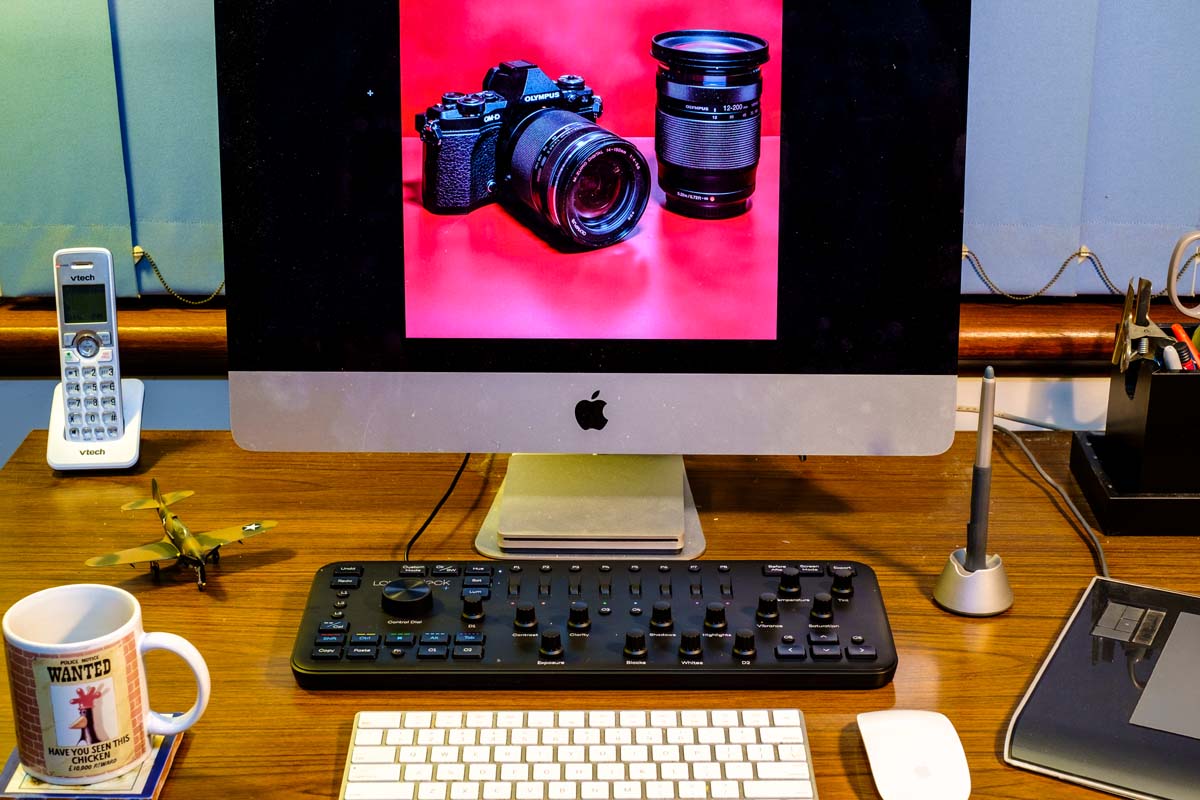 05 Sep

Not The Column I Set Out To Write

Today's column was to be a report on a piece of stock from the Stirling Street Store taken with my portable studio and the new coloured backdrops. That can wait. Something wonderful has intervened.

I arranged with my family for a Father's Day gift to be ordered through the shop – a Loupedeck editing console. Sam told me yeterday that it had arrived and would I like to take it home. Would I…?

Okay – it is a slim, neat package with no more than the barest of instruction cards packed in the box. All the training they will give you is via downloadable pdf's and your own sense of curiosity. The installer came through the net alright and after a restart the computer allowed the control program to begin. I dedicated it to Lightroom as the first test. I think it has come through with flying colours, but every so often I poke a button and those colours change.

This is not  failure – the changes that are happening are all part of the capability of the machine. There is just a sort of steep learning curve for the way it takes over the Develop and Library windows in LR.

Is it faster than the mouse and the sliders? My very word it is – and there is a facility to plaster the image you are working on up at full screen and then alter it. You are not looking from the image to the control panel at the side of the screen and trying to find the appropriate slider. The controls seem to be fine enough to allow better control than the old sliding business.

There will be a good deal of muscle memory training needed to work this desk effectively – the spacing of the various divisions seems a little haphazard at present…but this may resolve itself into pure logic once I have commenced use in earnest. It has already encouraged me to use the 8 separate colour adjustments with their hue, saturation and luminosity far more than ever I did before.

As I said to Carlos, there's going to be a shameful period of shameless over-editing. Yet another visual adolescence, if you will. You'll bear the brunt of it in the column illustrations for a while, but be kind and forgiving. And when the shop has a demo Loupedeck, come in and have a play with it. For Photoshop or Lightroom users – and I believe some other programs are coming on stream – the thing may be a real boon.

Heading Image: All a boy could want: coffee, a P-39 Airacobra, and a new editing desk to play with.