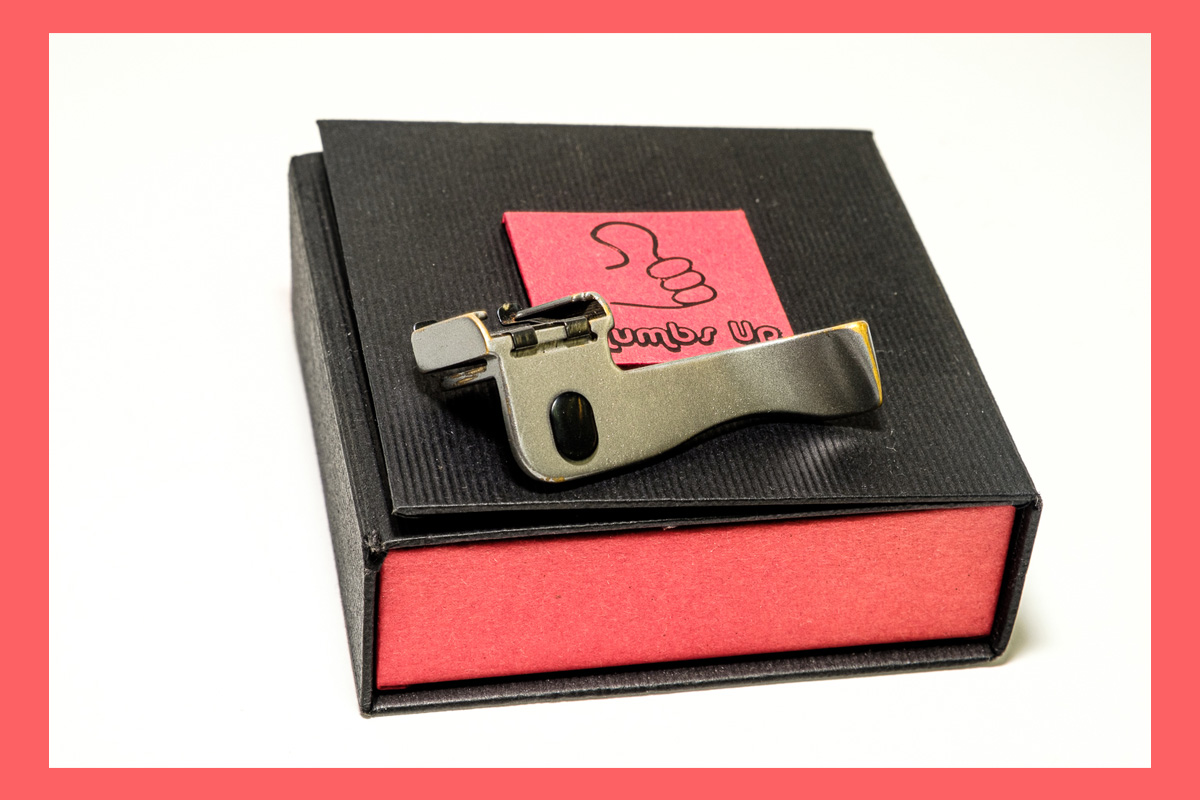 08 Aug

Peering Into The Cabinets – Part Four – Peer Elsewhere Too

Camera Electronic has always been a good place to come to when you wanted to do a bit of peering.

In Ron Frank's day you could do pondering as well, because sometimes the stuff on the floor or on the shelves was the sort of photographic gear that did not explain itself at first sight. I remember circling an automatic colour paper processor on a tea trolley ( we were not quite as sophisticated in product presentation in those days…) for months before figuring out what it was and what it would do. When I needed to do just that, I bought it and it worked brilliantly. It probably still would – being Fujimoto – if I were still doing wet darkroom processing and if the RA-4 Fujifilm chemistry is still being packaged.

One thing you could always do with Ron was go and ask about the goods. He always knew what they were and how they worked. He'd known that when he bought them in for the shop.

Nowadays you can peer more conveniently as we have cleaned up the layout considerably. Stirling street could always do with being expanded to 64 x the floor space but the walls are solid and that isn't going to happen. But circle and poke and you'll find that intersting secondhand isn't confined only to the front cabinet nor to cameras and lenses.

Take the heading image item; the Thumbs Up thumb rest for a digital camera. This might be a Leica example, or perhaps a Fujifilm. Whatever, these were an accessory that came into and went out of fashion a few years ago. But if you were wise and got one they proved to be magic – a far better grip than anything provided by the camera makers. I've got one on my X-Pro 1 right now.

Peer over at a pre-owned bag in the racks.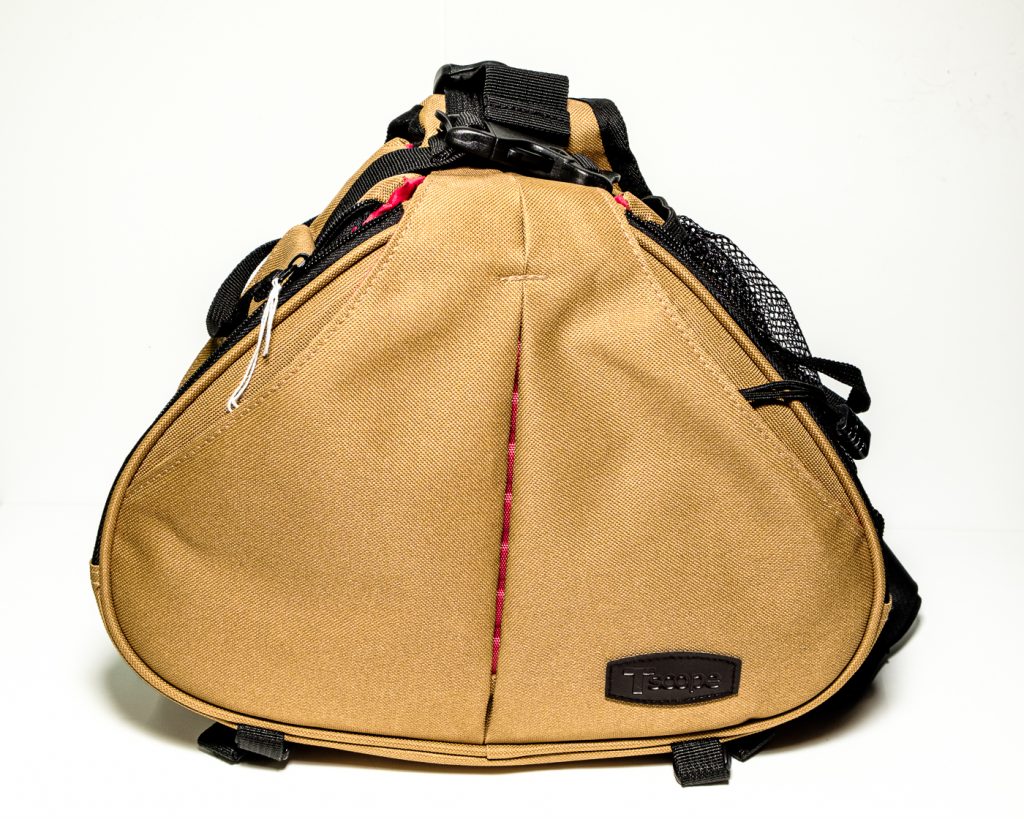 Odd shape, isn't it? Well not if you wear it properly. It is intended as a chest bag – to keep your cameras and goods under your best control in crowds or when running about.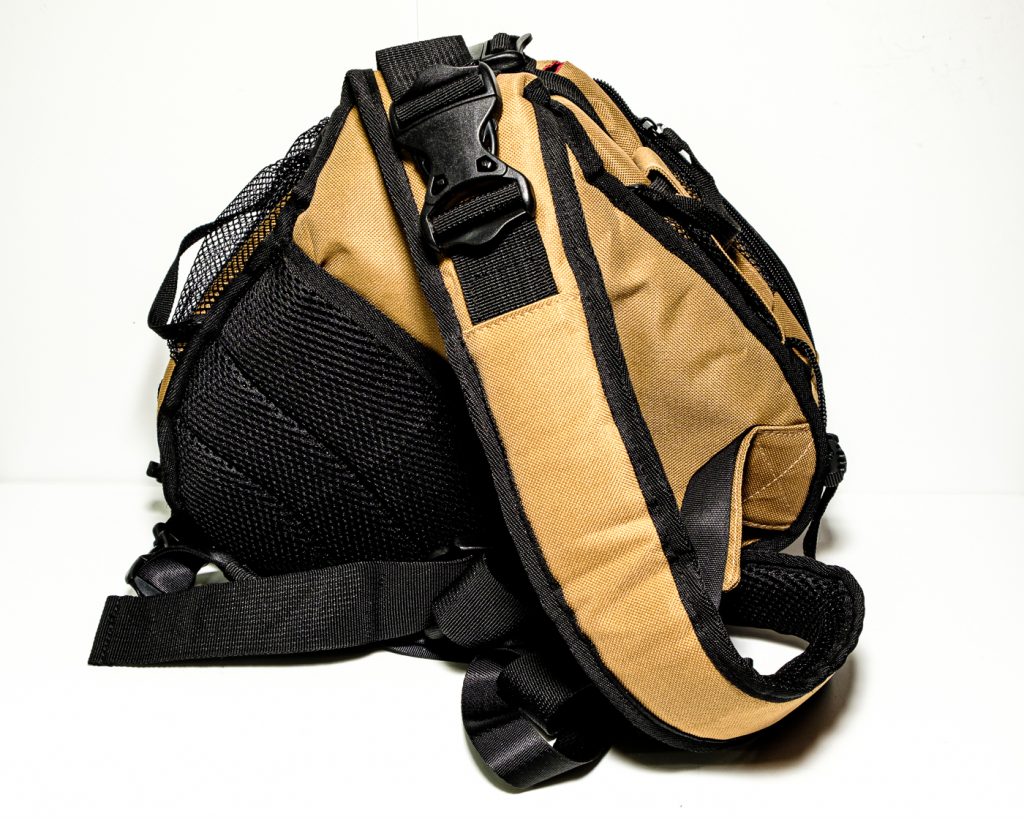 The access to the two gear pockets ins from the two sides with a front ancillary flap over accessories and documents.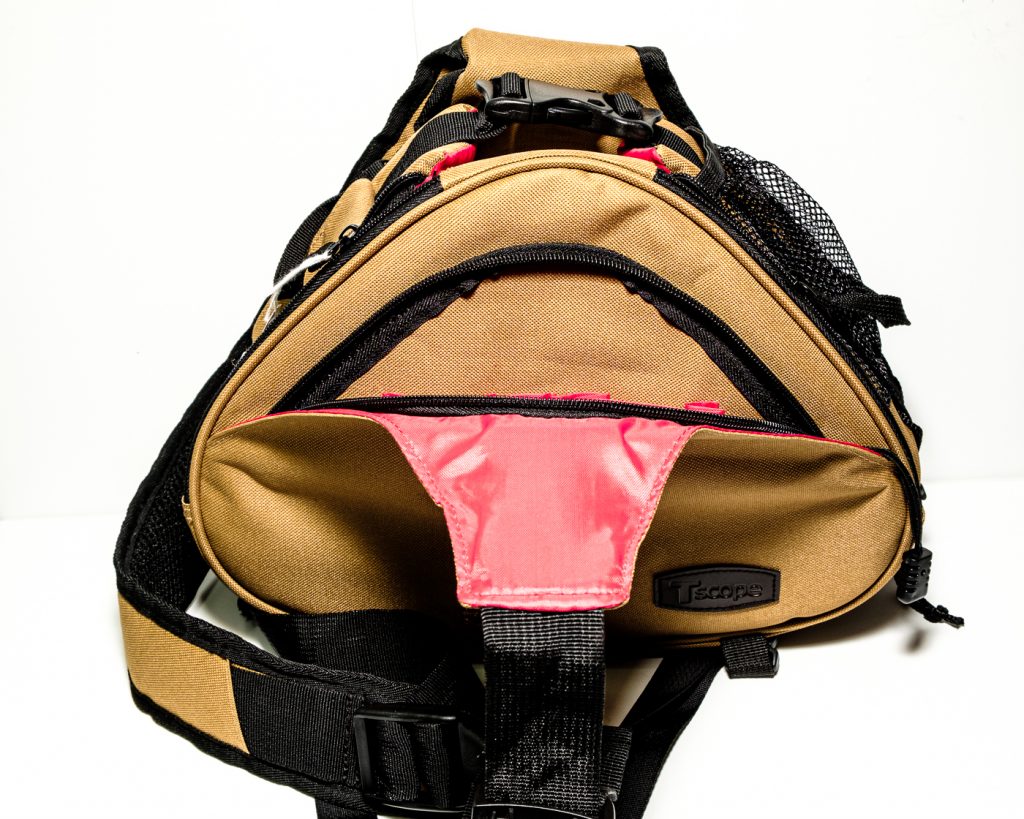 It has a passing resemblance to a Gitzo product but at a very affordable pre-owned price.
And a final bargain – though this one is new and discounted to 1/2 price – the Sony RX0 at the Murray Street shop. Dominic tells me it is a 1″ sensor camera that can act as a still or video job – he describes it as a 24mm f:4 action camera that will put out a wonderful still file. Absolutely tiny. If it stopped down more I would have it in my Air World museum.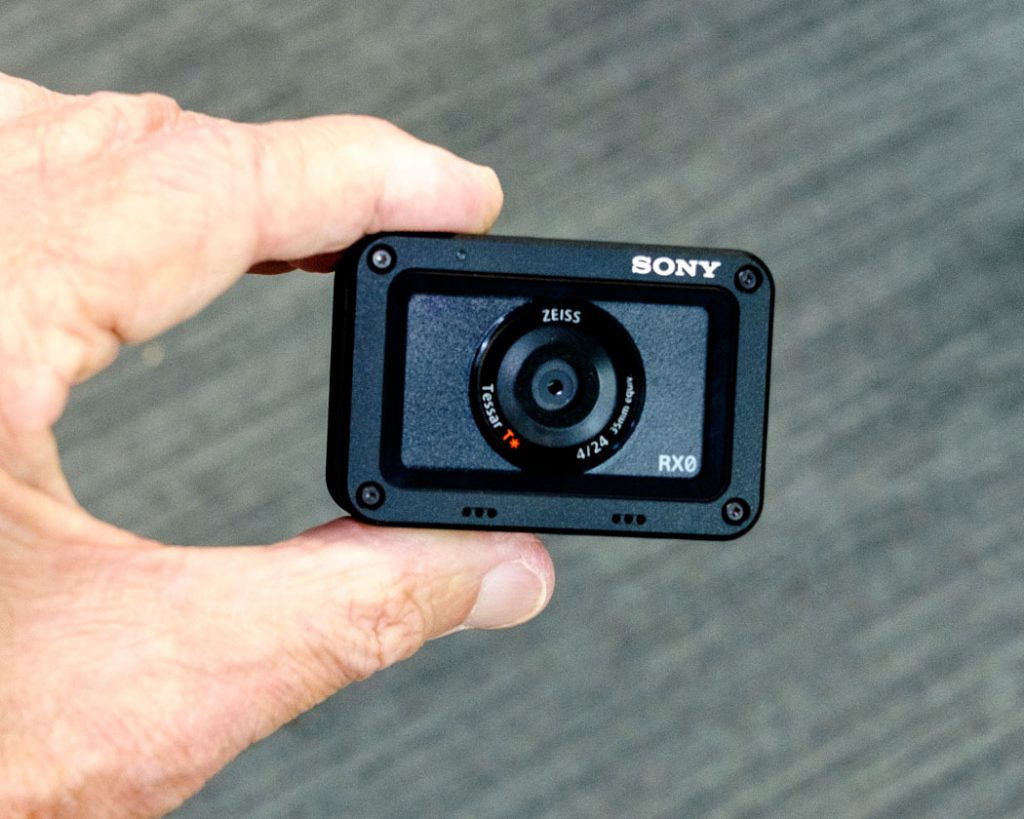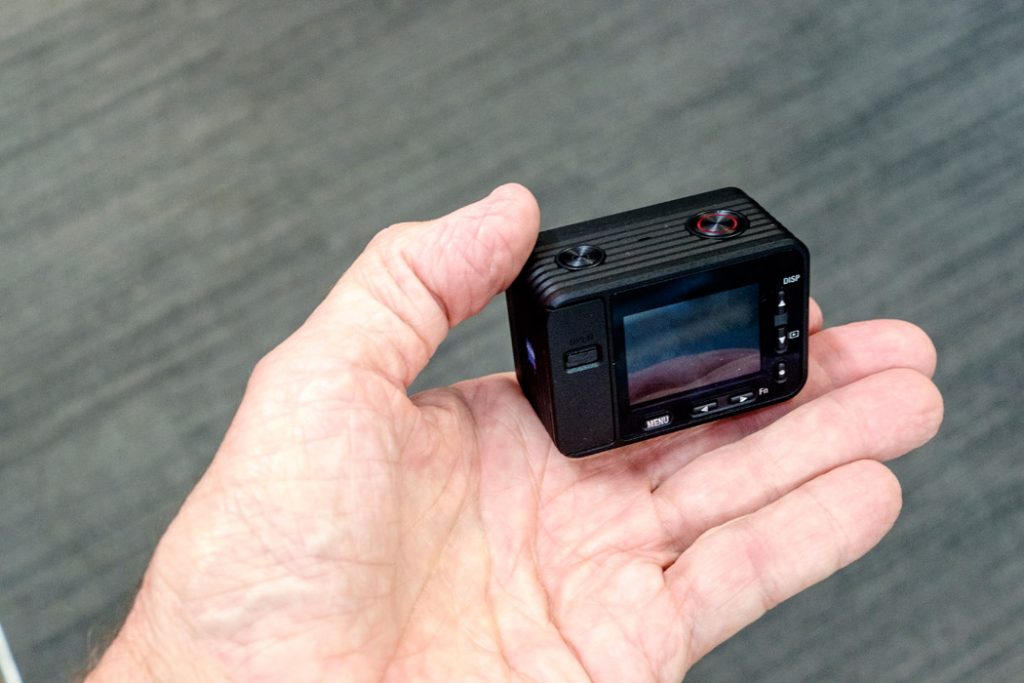 Remember that if you don't find something, someone else will. We're peer-reviewed…