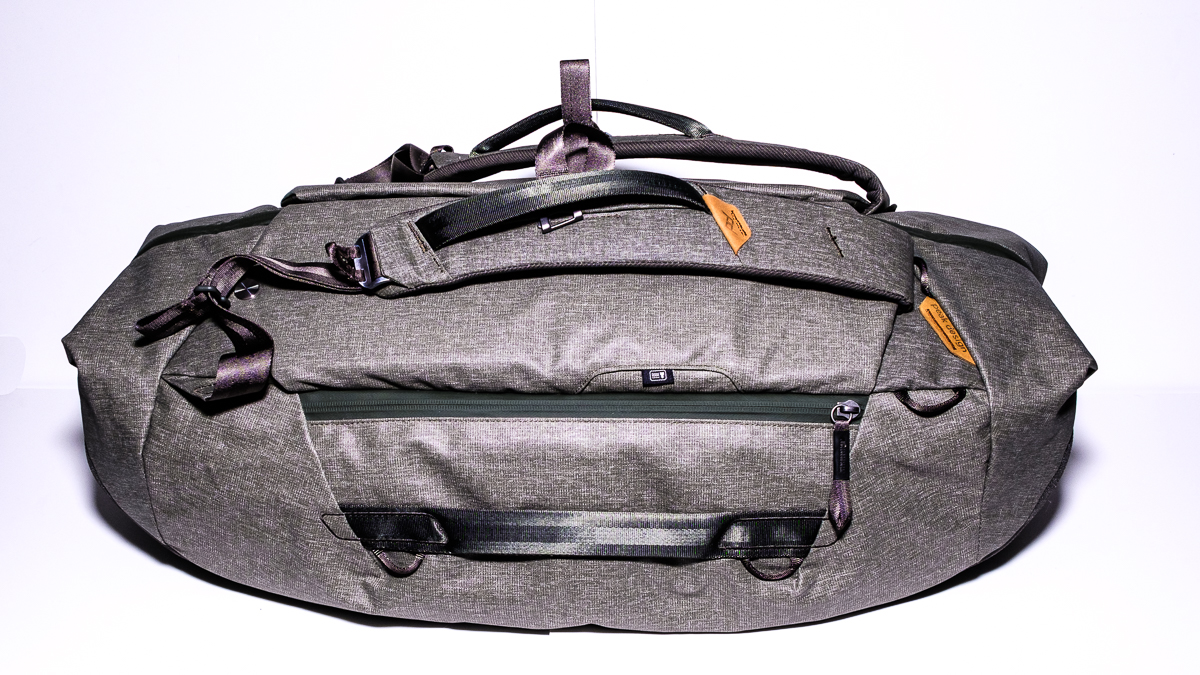 21 Aug

Have I Got The Right Bag? – With Peak Design

Note: We back. The electronic mice have been removed from the wainscotting. The posts that vanished into the aether have returned and you'll be able to see them. Bad luck, eh? Let's face it, if the internet was a motor vehicle it would be a 1937 Chevy truck in a paddock…On to the next post:

Umm – actually – what have I picked up here?

Is this a duffel bag? Or a backpack? Or a camera bag?

Yes. apparently, it is. The 65 Ltr Travel Duffelpack is all these things. You just keep shifting around it until you find the bits you need to use.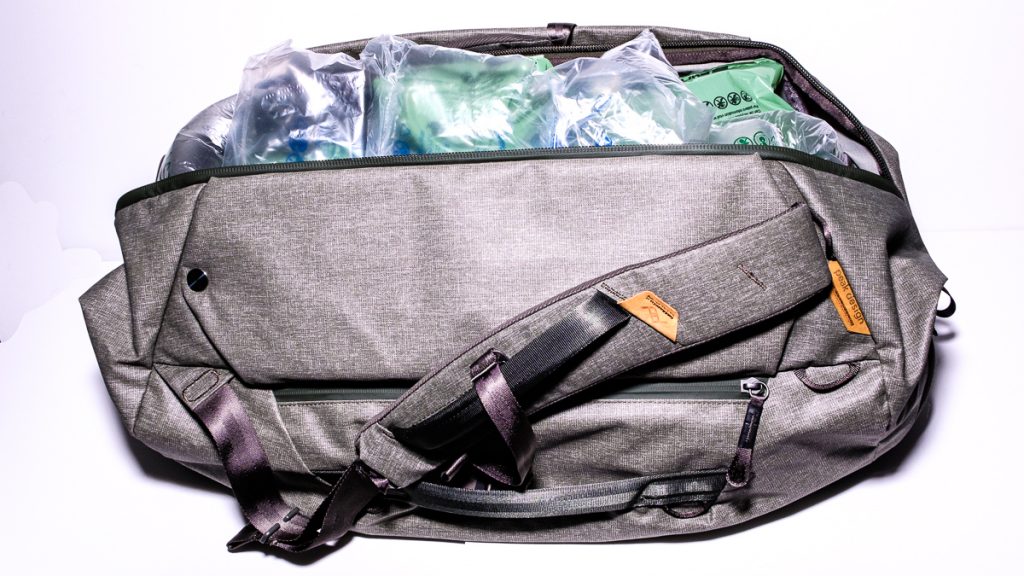 And the best part is it comes with plastic bags full of air. If you were on the Moon this would be exactly what you needed.
Okay, all joking aside, this is a nifty idea. I've long carried a duffel bag for short trips and overnighters – and it can get very long indeed if you are in an airport queue or trying to hike it to be cheap between the train station and a fleapit hotel. You may try to sling the handles of a traditional duffel on your shoulders like a pack but it never works.
This bag has proper backpack straps at the correct angles that you can depend on to carry considerable packing wight in the bag for a long distance. But the intriguing thing is that they will fold in and out of the way – together with their ancillary waist strap – into magnetically-closing flaps on the side of the bag. When it needs to be a duffel and sling under a train seat, there are no straps dodging out around your feet. How good is that!
You get the option to zip it down to 45 Ltr capacity or open out to 65 Ltr. there are several separate inside pockets and plenty of space for the Peak Packing Tools or just your normal travel clothing. I'd add a Peak Camera Cube for the photo gear and just run* with the Duffelpack as the entire luggage.
*   Stroll. Never run.