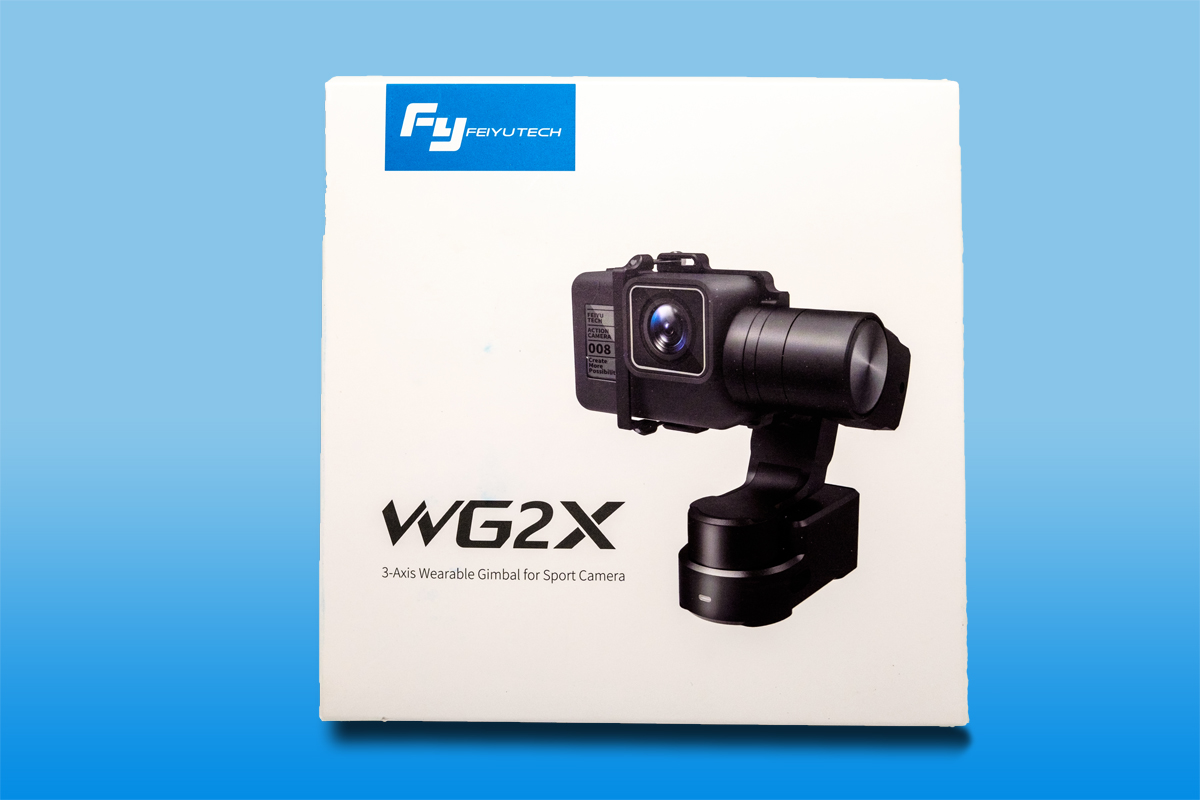 09 Jul

On The Nod…

I wrote a piece a little while ago about the action camera mounts that are intended to strap onto your dog – turning Fido into at best an unwitting cinematographer and at worst just an Alpo-fed dolly. Today's product is also a mount, but this time you have to be the person to do your own dirty work.

Actually, in cinematic terms it won't be dirty at all – because this clever gimbal unit will make sure that the footage you get is a lot steadier than you can do unaided.
The Feiyutech WG2X has the ability to render your images steady and correctly orientated in several planes – just like other gimbal units – but this one does it on such a small scale that it is actually wearable. Illustrations show it mounted on a motorcyclist's helmet and also on handlebars of various types. the literature mentions a chest mount as well. Of course the mount is configured for the most popular of action cameras.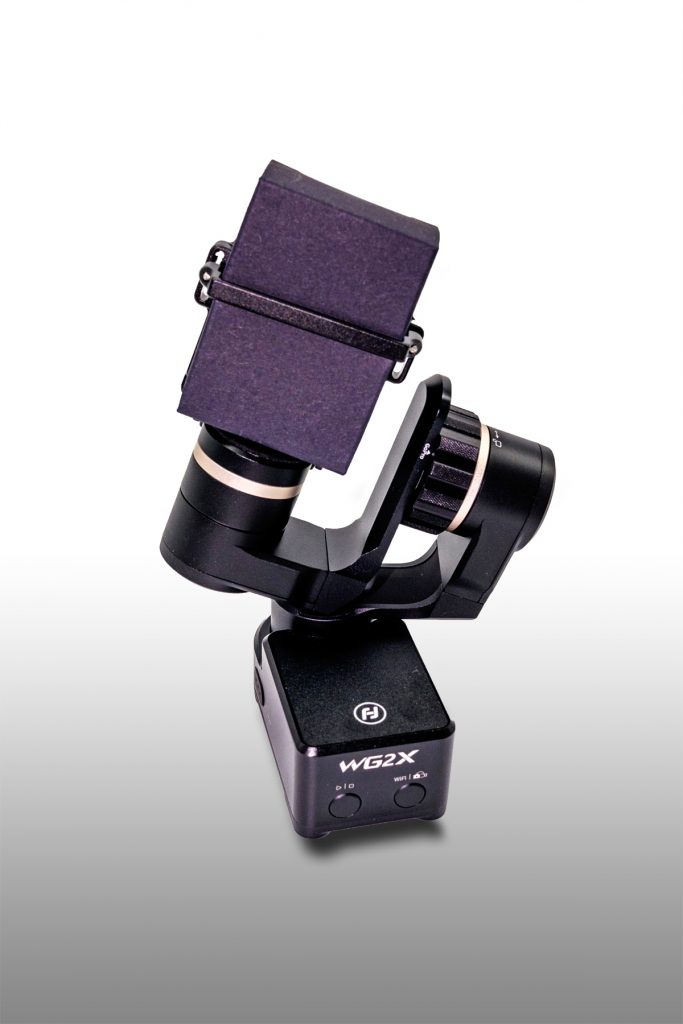 Light enough on the head? The mount is only 238 g so if you can hold up a hefty helmet you should be able to cope with the camera rig.. It's got two forms of connectivity – WiFi and Bluetooth, and the advertising says it is splashproof. That's an open-ended sort of statement but action-camera photographers are open-ended sorts of people. If it's on the top of your head, the rest of you'll get wet faster than the camera…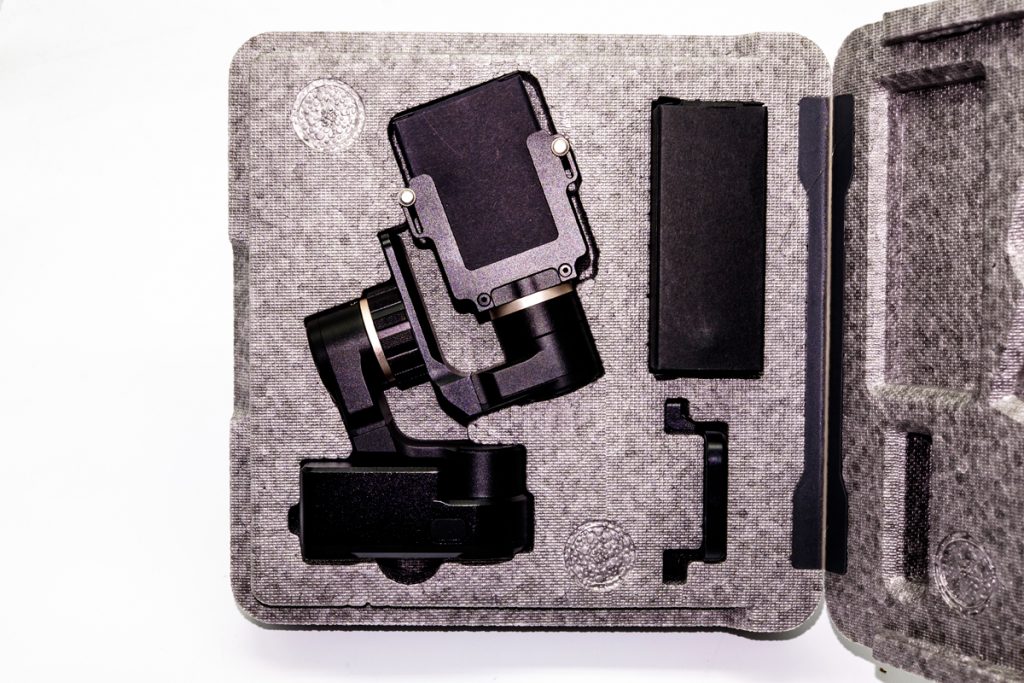 It has the clever facility of a pre-set rate of rotation that you can program if you want a pan while in operation.
It's well-made and effective. With just a little care on your part your videos should start looking pretty professional no matter what folly you engage in. Sam is our man who knows most about this product.