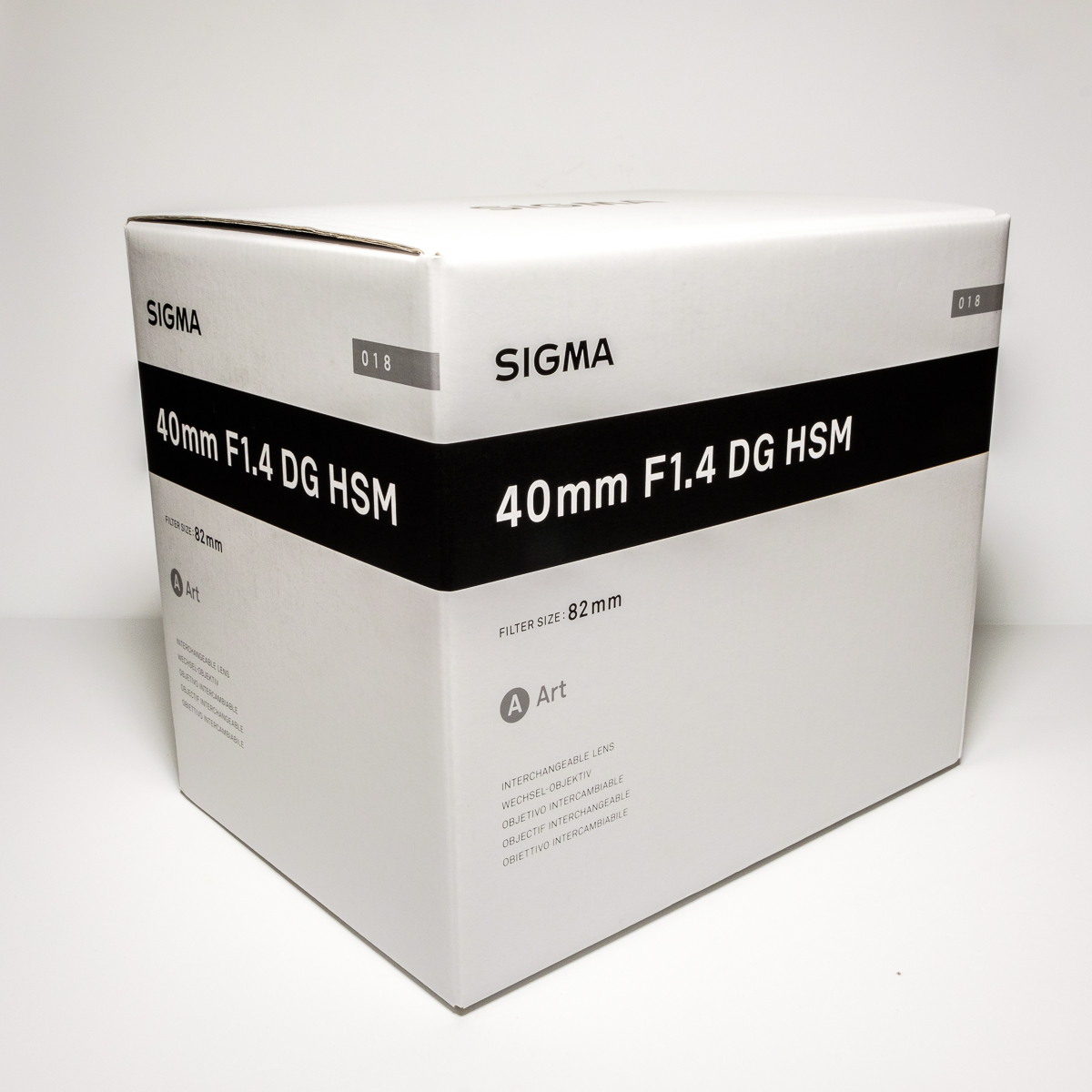 13 Jun

Not Going To The Movies With Sigma

I was taken with the size and weight of the box in the storeroom that contained the Sigma 40mm F;1.4 DG HSM lens. Was that weight real, or had someone put a brick in the box as well as the lens?

Oh, it was real all right – 1200g real.

This was a puzzle – 40mm focal length for Nikon, Canon, or Sony E-mount cameras. But look at the size and think of the weight involved: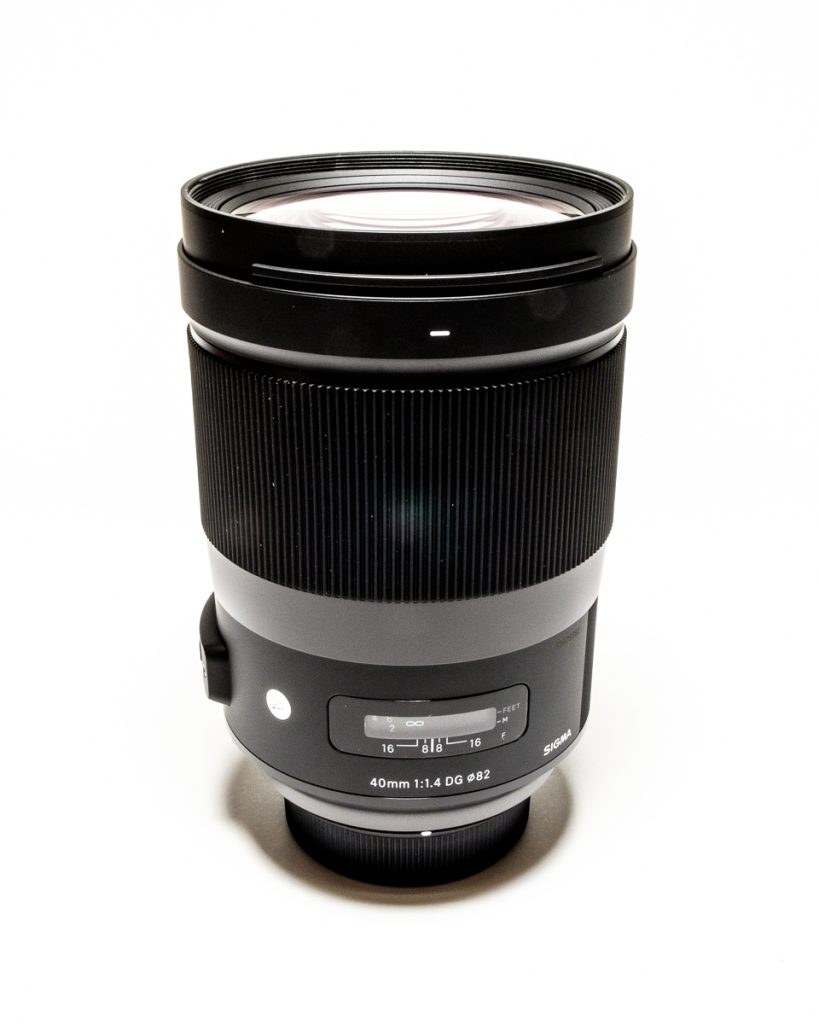 That's a big barrel, and a lot of glass – okay, it's f:1.4, but really, there are smaller f:1.4 50mm and 55mm lenses out there. Why should SIgma take up all that room and material? What makes this necessary, or better.
A dip into the Sigma website dedicated to it gave a hint. It is a lens that has come to the still world from the researches Sigma have made into cine lenses. Oh, don't panic – you still get recognisable F-stops and the barrel is AF and dedicated to still shooting – you won't be breaking your hand trying to get past gear cogs.
But what you do get is extremely good MTF chart readings and extremely even performance over the entire frame. Cine shooting may have a fixed lens with subjects passing into different portions of the frame in one long shot. The cinematographers cannot afford to have a lens that is sharp in the centre but fades out at the edges – or worse – has an inconsistent pattern of focus or resolution in that frame. If it were so, viewers would pick it up instantly.
This is a lens whose performance is advertised to be 8K compatible. It should be extremely accurate for the still shooter. They'll be hefting a considerable weight to get that performance, but this Art lens is designed for uncompromising excellence. Sigma is not afraid to make you a fitter photographer by making you lift weights.
No mention in the instructions about jumping jacks or sit-ups so doesn't panic.
PS: Of course there's a Sigma case and a lens hood in that box. They never forget.