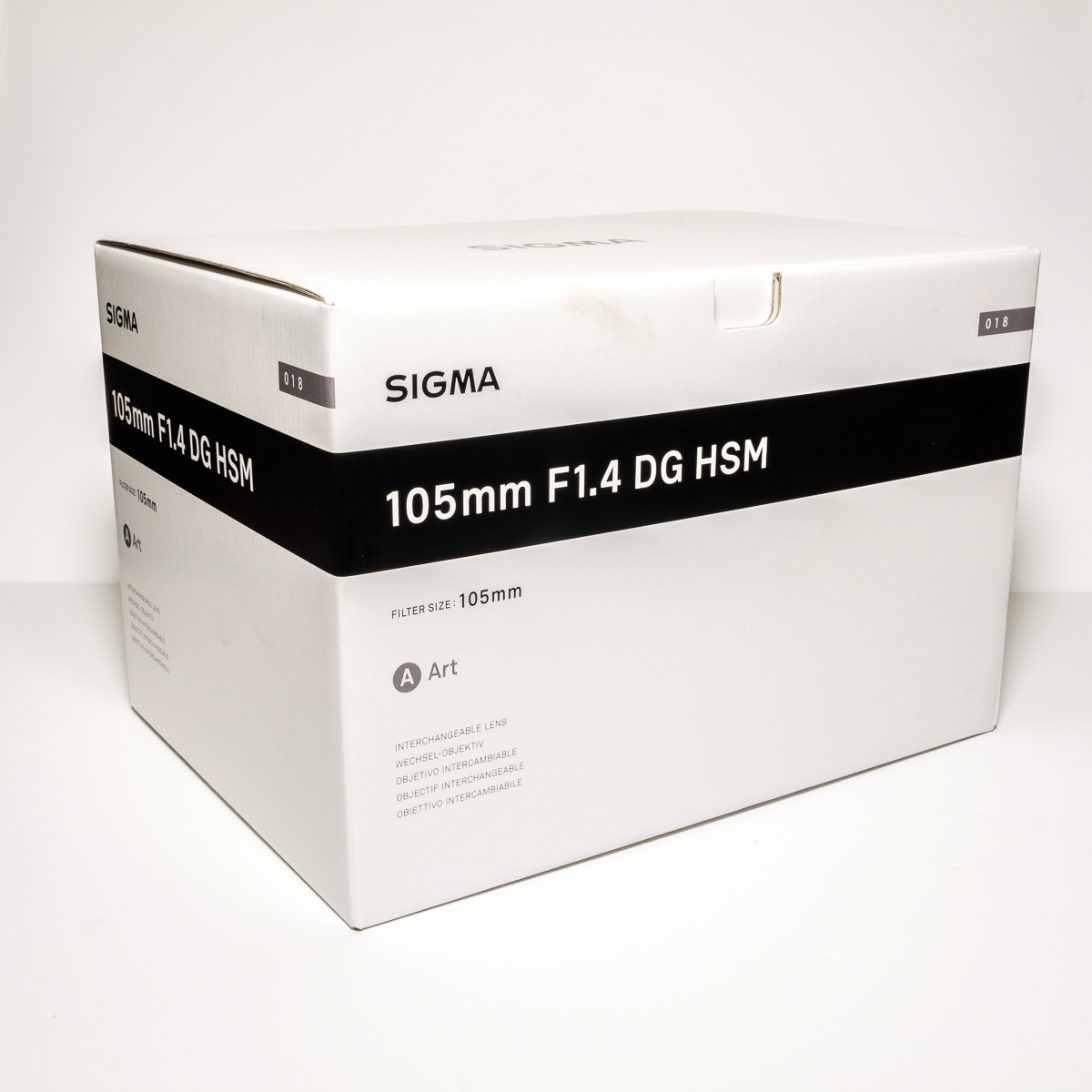 01 May

A Stunning Shape From Sigma

I frequently pass by the Sigma racks in the storeroom but foolishly never stop to pluck something from the shelves. My fault, because I am missing some of the most intriguing lenses in the place. The shooters who use Canon or Nikon camera bodies get a better chance than I to test things out. And someone with a Nikon Full-frame DSLR will be the one to take an interest in today's lens.

The dear old 105mm lens has been the mainstay of the portraitist for a long time – when mounted on a 24 x 36 camera it is perfect for head and shoulders and upper torso shots – such a good combination of focal length and depth of field that these lenses are frequently ground with a wide maximum aperture. f:2.8 is common and then it'll run up to f:1.4 in the premium ones.

f:1.4 for this length is a sizeable chunk of melted sand and demands the best design for the resolution and freedom from distortion, It looks as though it also demands the best possible barrel mounting – this is what Sigma has supplied in their 105mm f:1.7 Dg HSM lens.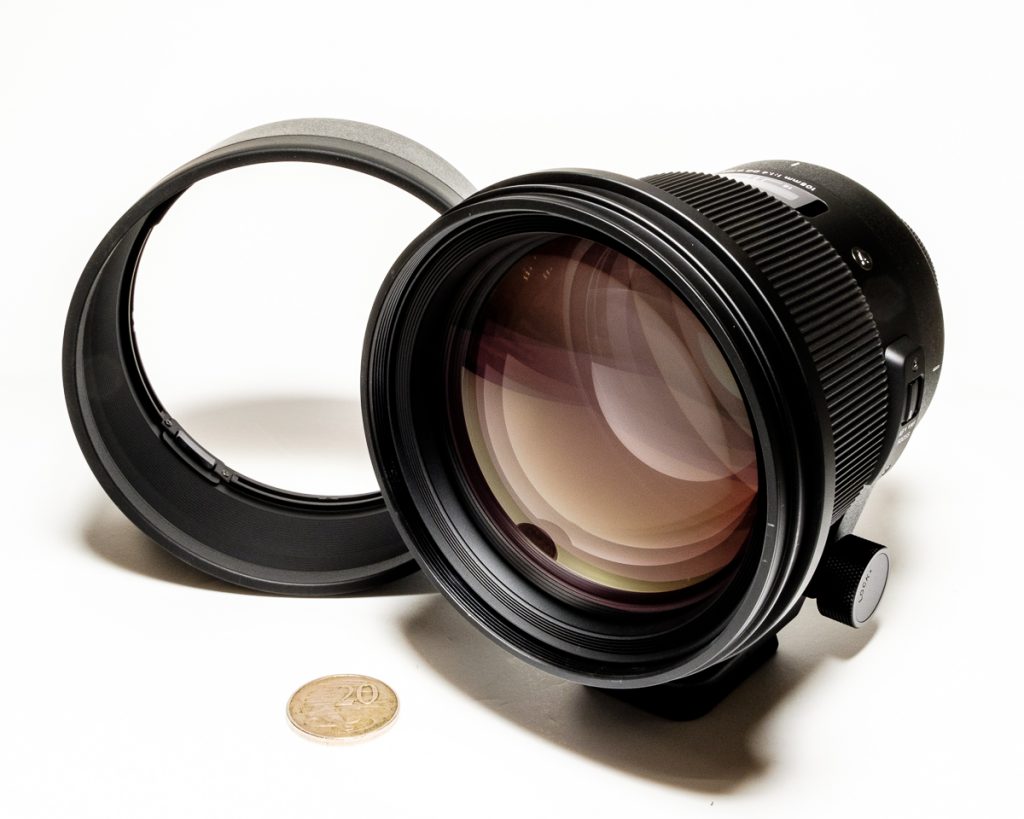 But you pay in size – thats a 20¢ piece, not a 5¢. That's one serious lens hood and metal barrel.. and look at the mounting foot…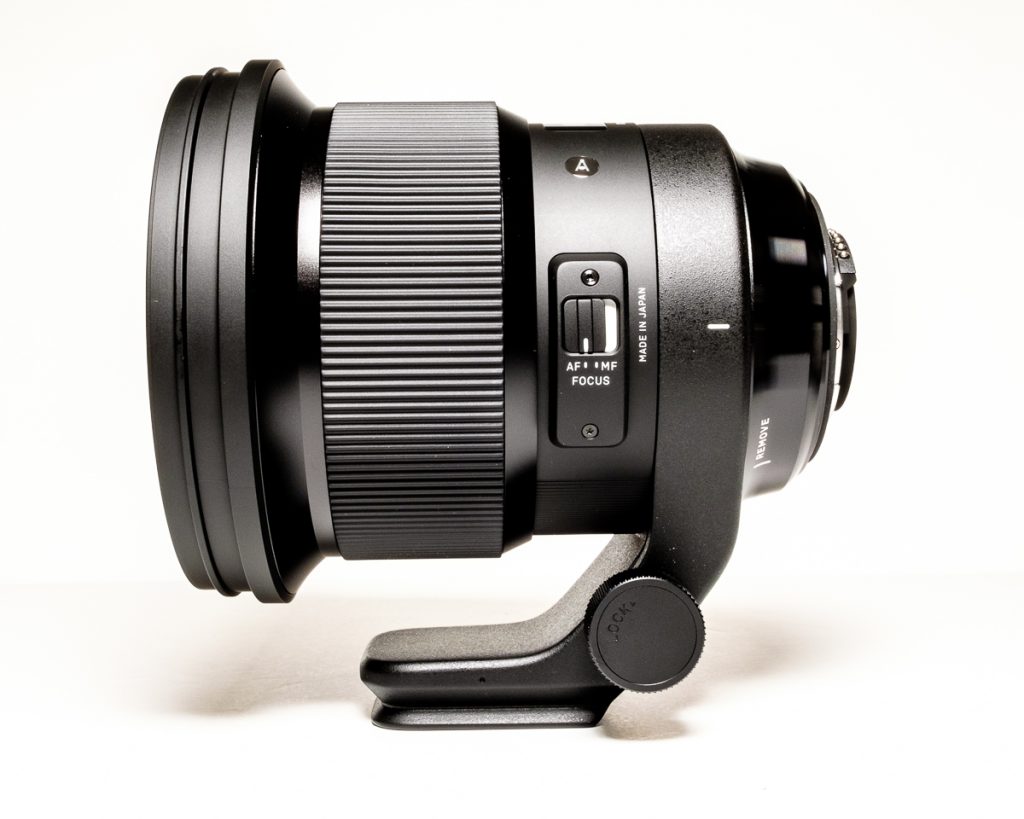 Okay, you can remove it, but the fact that it has an integral Arca/Swiss profile suggests that this is a lens that needs some rugged support. I found myself longing for a Nikon DSLR to try it outside, because I cannot remember seeing a lens a clean and clear as this one  straight out of a box. Of course it is entirely compatible with the metering and aperture controls of this and the other mounts it serves.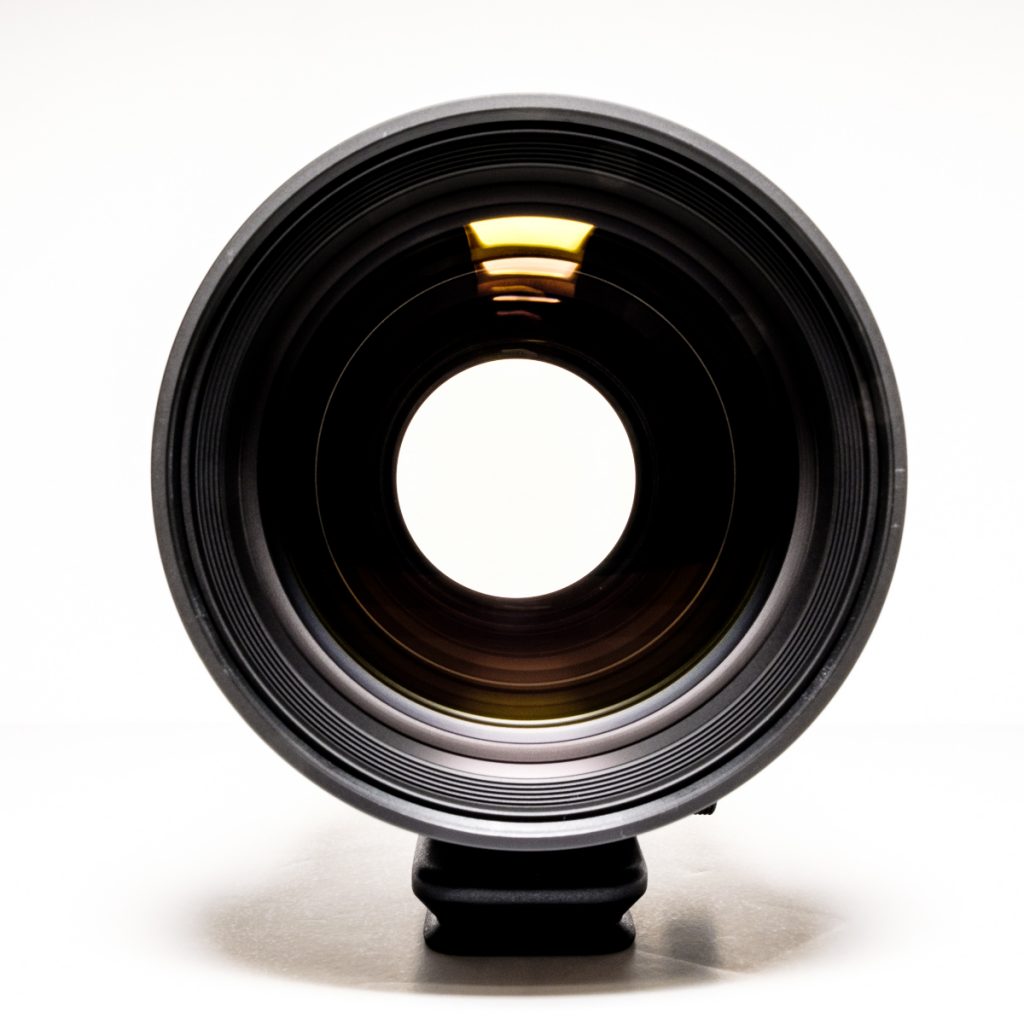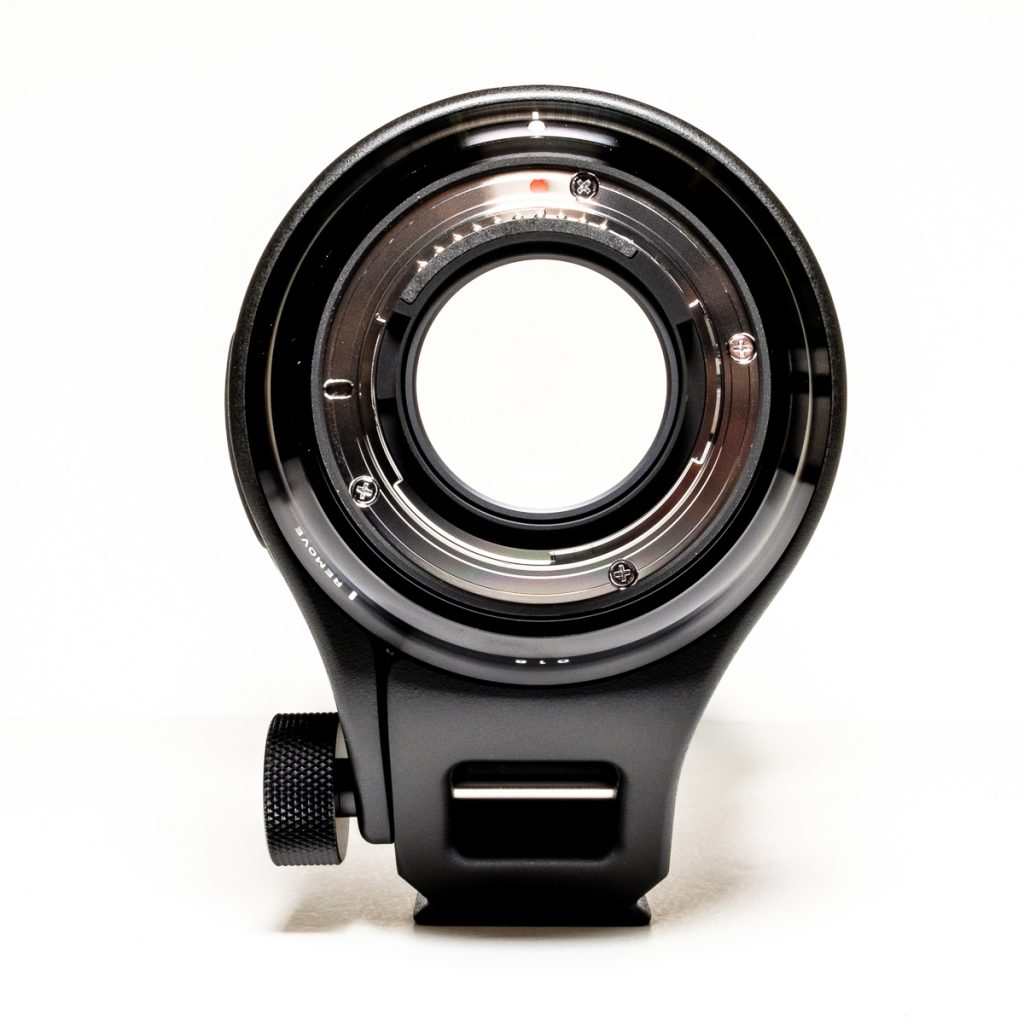 I must pull more Sigma off the shelves and see what they are making these days. If you've the body for it, you can take one home.