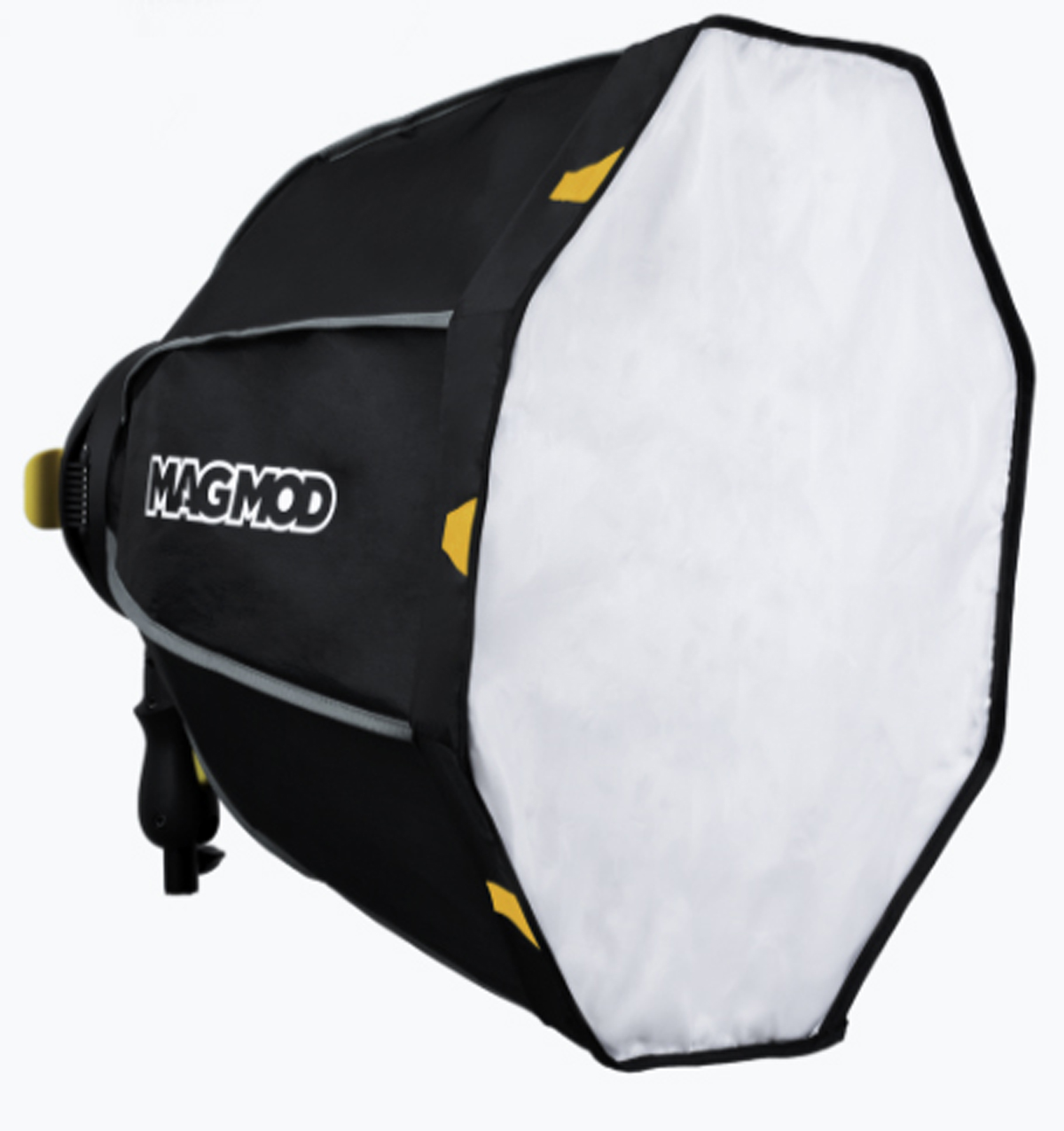 01 Apr

The New MagBox From MagMod

Finally, someone has done it. The MagMod people have released the solution for portrait shooters in the wild. They have given us a softbox that makes sense.

Strobists and event shooters have been getting presents in their professional stockings for years – flashes that operate wirelessly, light stands that really are light, softbox light modifiers that can be assembled in less than a day by a crew of RAAF airframe riggers…It has all contributed to better shooting outside the studio.

But they have never had a combination of parts that has made it this easy to do. There's always been some phenocky design or awkward set of clamps needed to make a softbox  – or an umbrella, for that matter – work while you're out and about. In the studio you can just reach for the recommended softbox for your studio strobe – when you are out at a wedding or on a corporate shoot you have exchanged those standard strobes for speed lights and are wondering if anything at all is going to work.

MagMod – the people who brought you the magnetic attachments for light modifiers that will fit any speed light – now have a deep-dish parabolic softbox that can mate with not just one, but two speed lights, and can do so quickly and simply.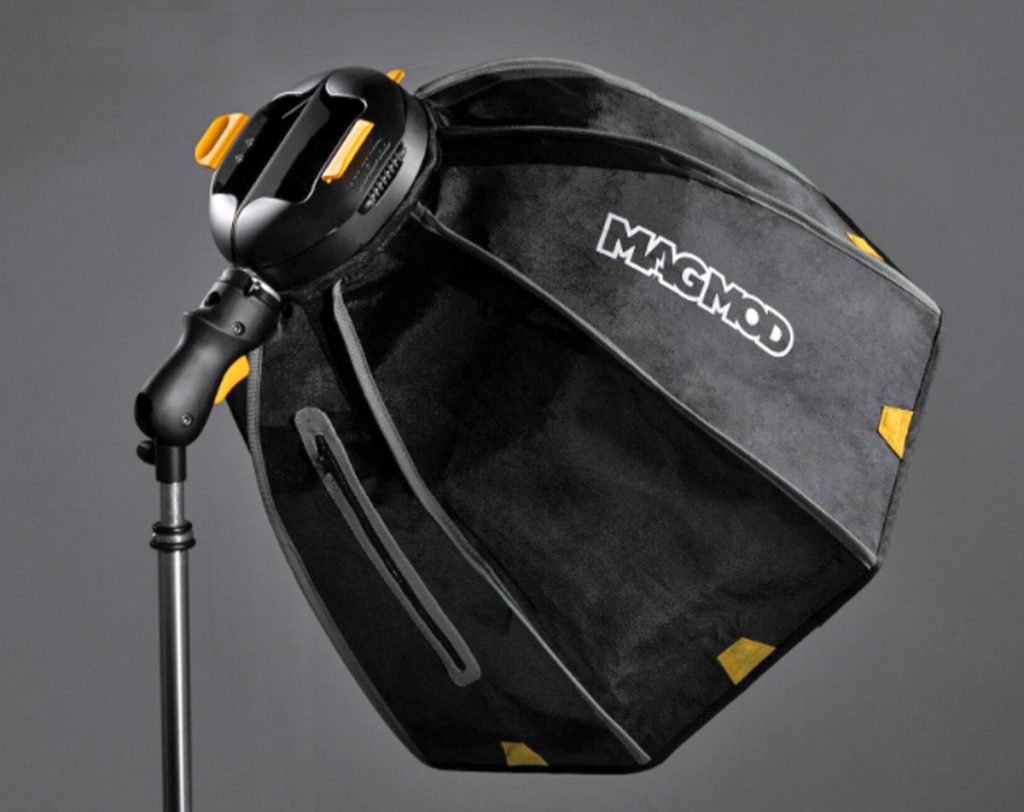 I'm relying on promotional photos here, so don't credit me with the product shots – but look at the basic construction and rejoice. The adapter ring ( MagRing ) goes on the light stand holder and the box erects and goes in the front – with orange plastic clamps.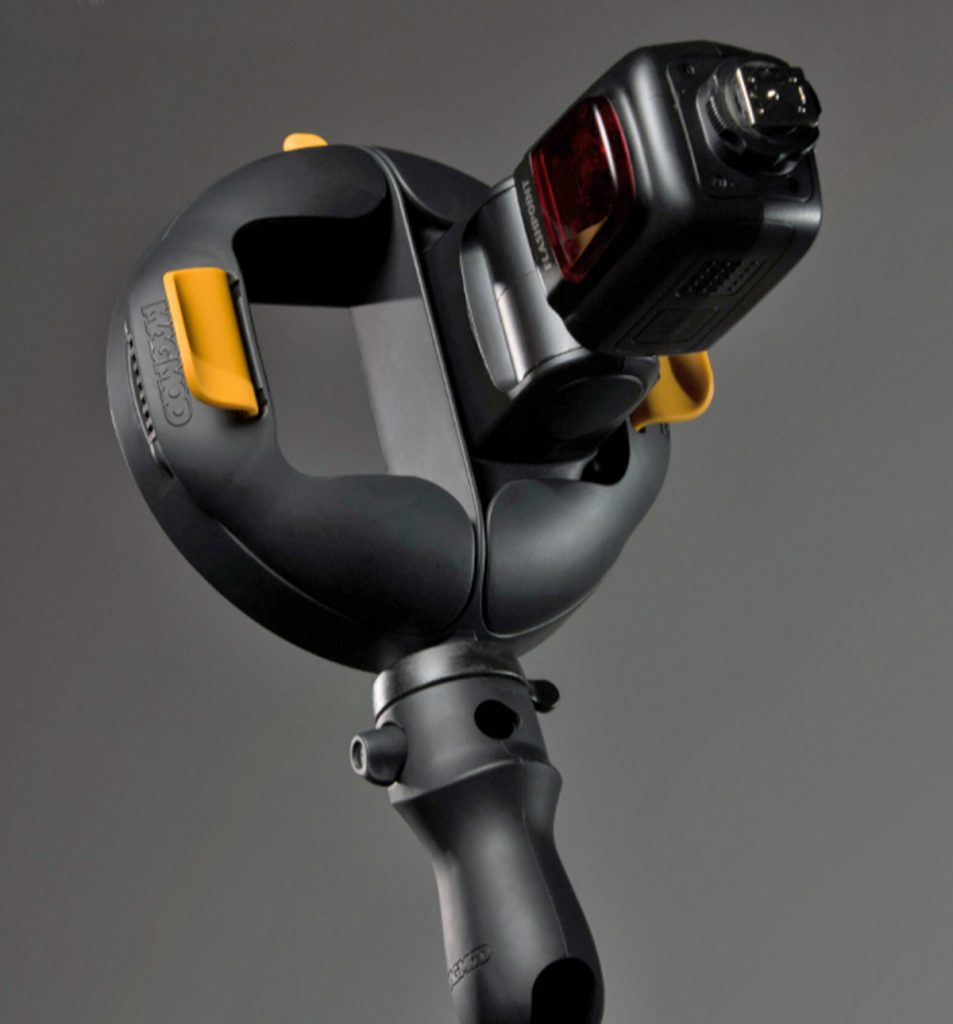 Then you slot one or two speed lights into the back in their rubber MagMod cradles – with orange plastic clamps – and put it on a standard light stand or tripod.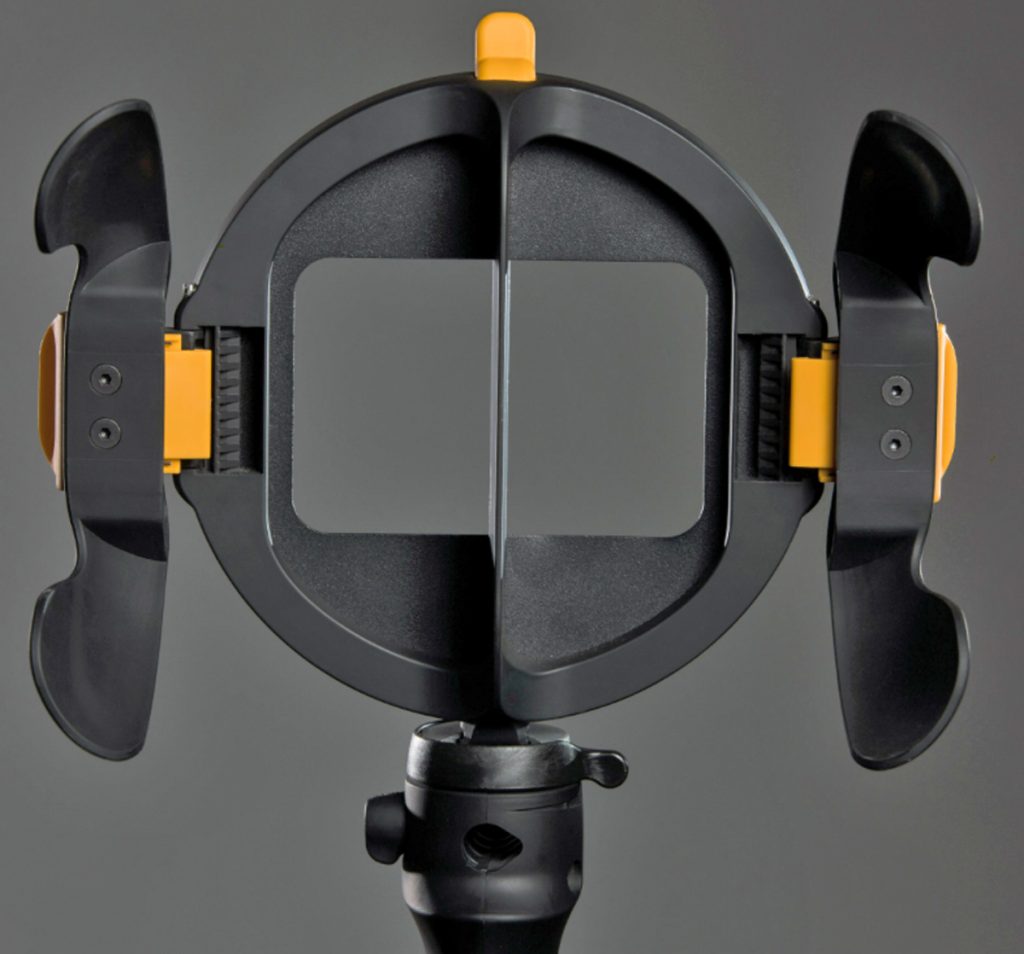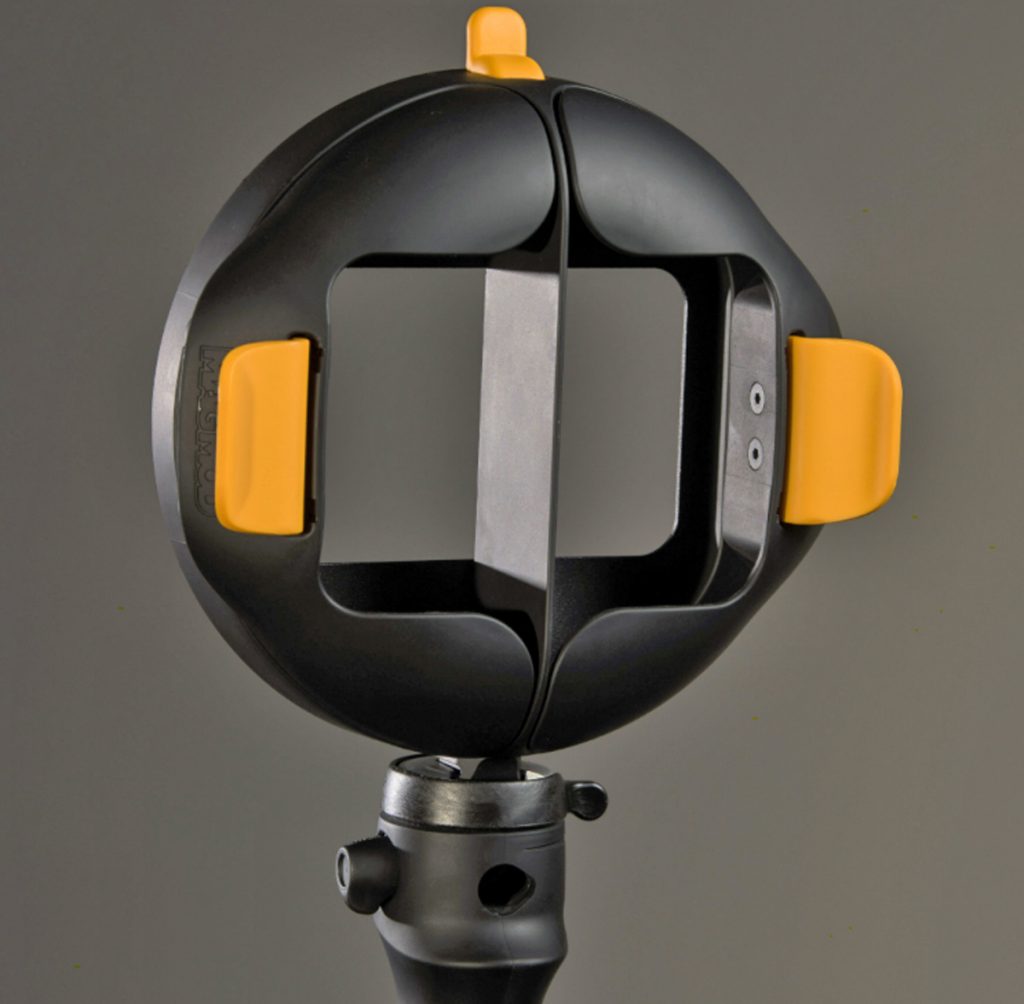 MagShoe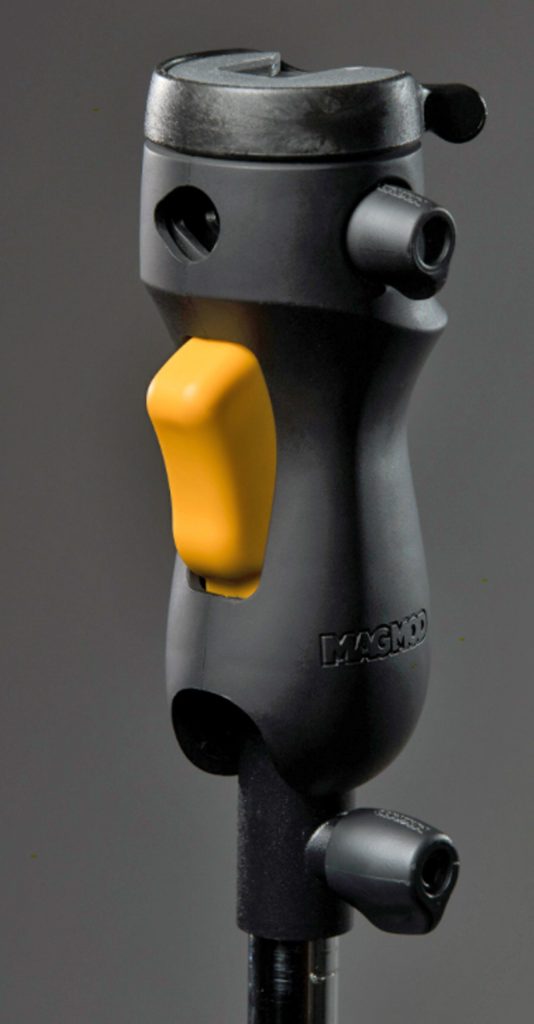 That's it, folks. You can connect to the speed lights any way you like, but look at Ms Diaz doing a lovely garden shoot with nary a wire to be seen. Modern wireless cameras, lights, and control boxes'll do that for you.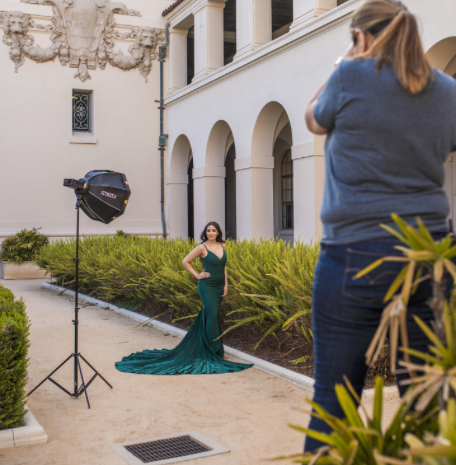 That's sleek and slick. Imagine you doing it with or without assistant at your next wedding. It's the kind of professional gear that makes it look like we know what we're doing.
And I can use all the help with that I can get.
Hats off to MagMod.
All these pieces can be sold separately or as a kit, please visit us in store or on our website for more information on the MagMod MagBox