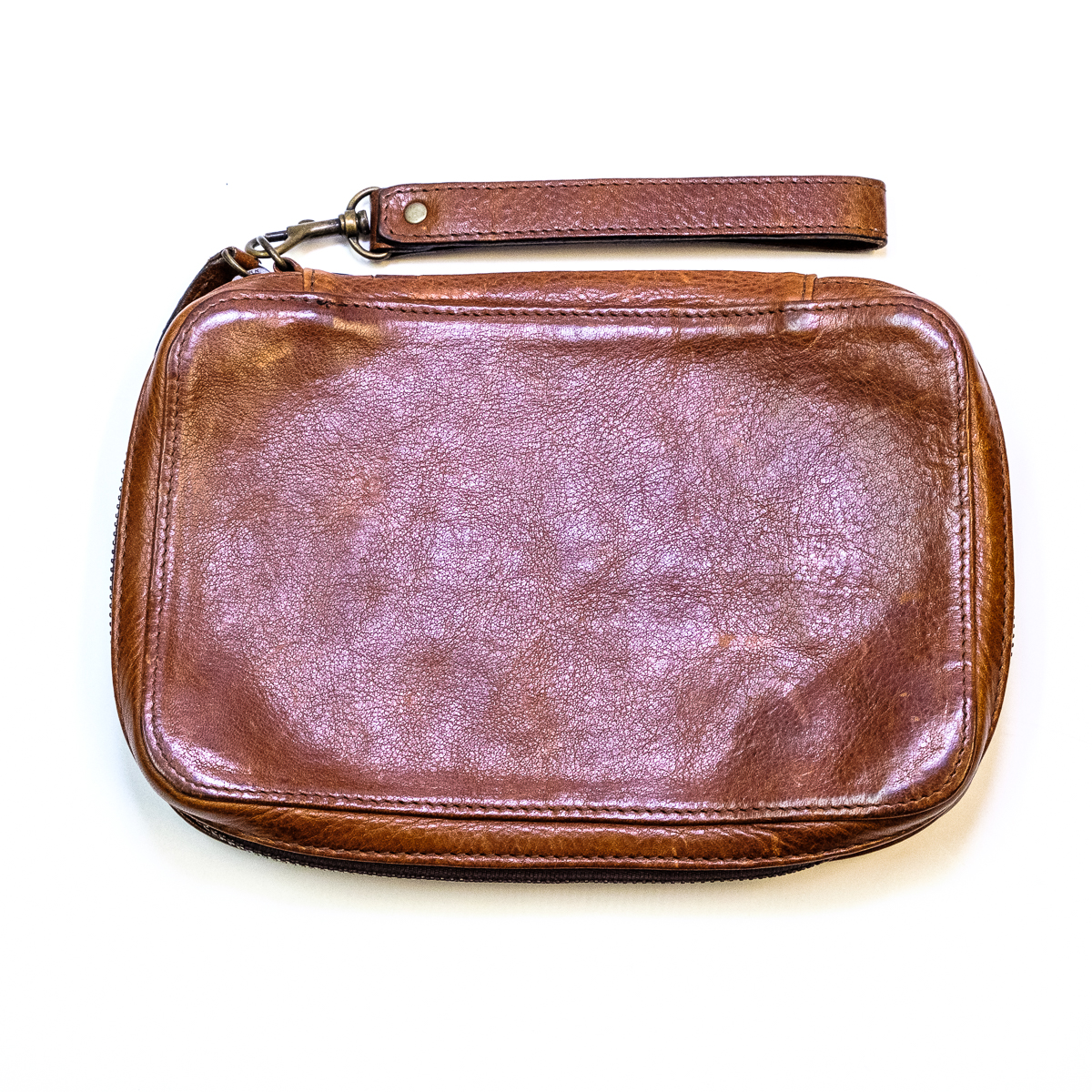 18 Apr

Oh The Hide Of It…

I am going to be in trouble with this post…but I have been in trouble before and it's familiar territory…

The walk-through of the Stirling Street shop floor showed that there are a number of ONA products on offer there. Bags, pouches, and backpacks – you've seen reports about them in previous years in this column. Well-made, elegant – slightly heavy, but it's the weight of the materials. Fine, high-class goods.

But where are we now that the vegans have taken to grasping the spotlight and leaping into the evening news and the law courts – because a great many products that ONA make are made out of vegans. Not the ones that invade farms in 4WD's – the ones that live on the farms – in short…cows. We're talking leather. Good quality, flexible, tanned brown leather.

I picked out two today from the accessory section – one designed to be an organiser for batteries and memory cards, and one designated as an audio carrier – microphones and cables. The featured image is the card and memory case. And here is the audio one – flat and opened – lined, capacious, and tough.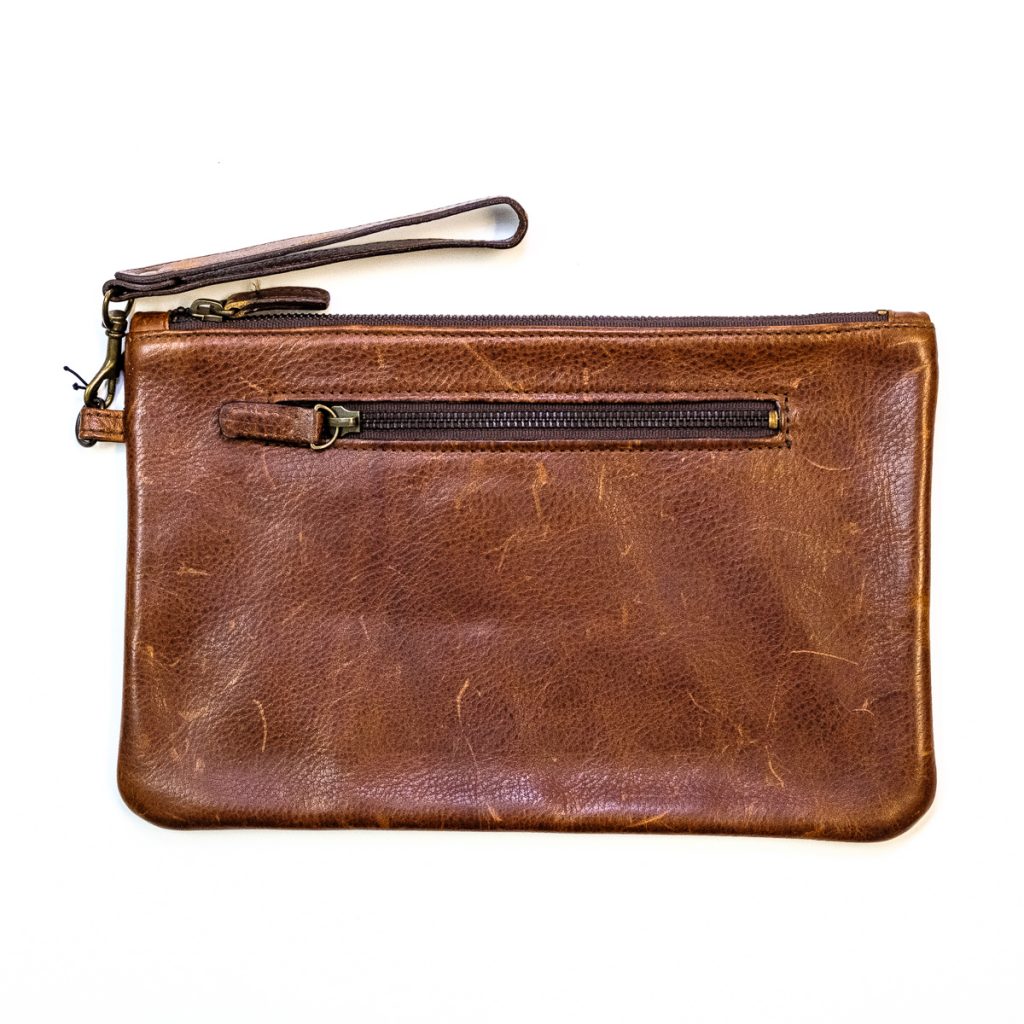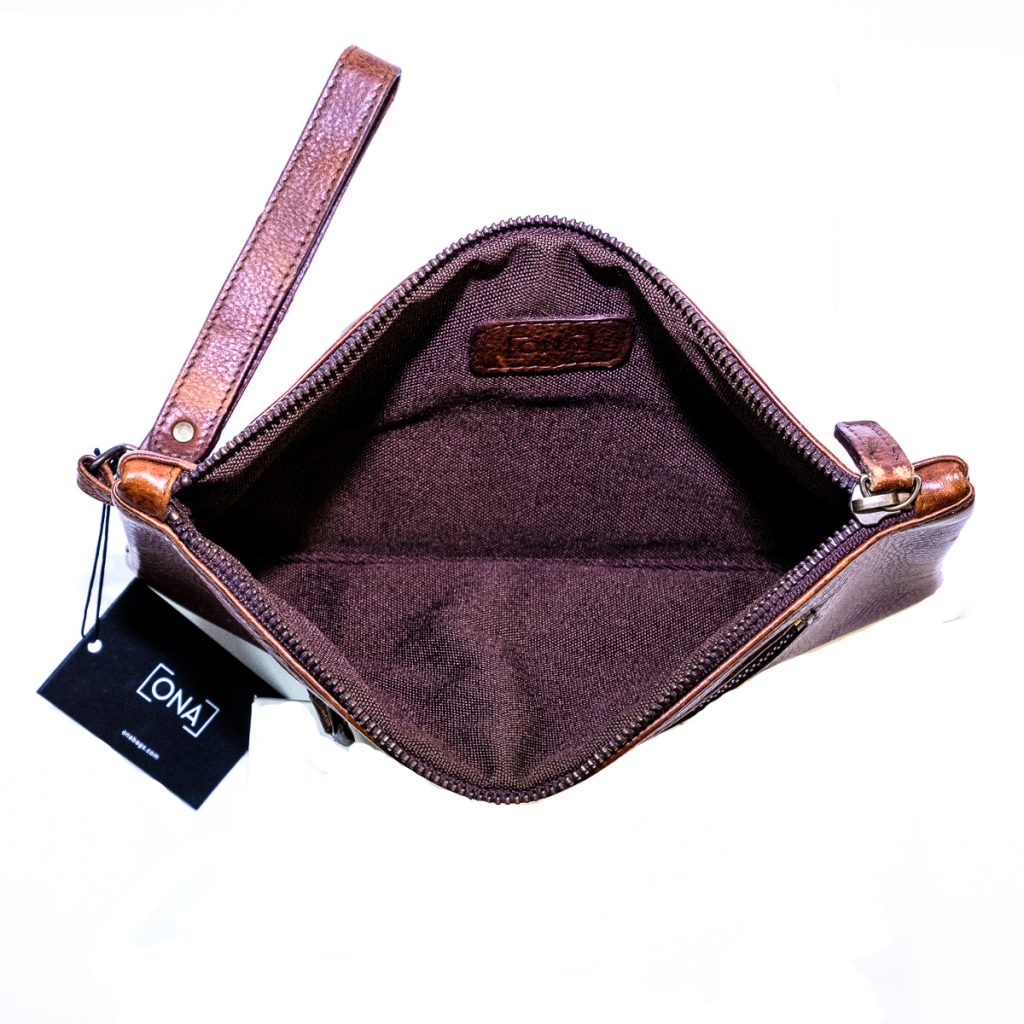 Here's the organiser's insides – and this is really a pro-quality bag. There's plenty of space in there for all you need to store and sensible segregation of the different areas. If you need more batteries and cards you're moving into a big Pelican box, but if you're travelling, take this ONA.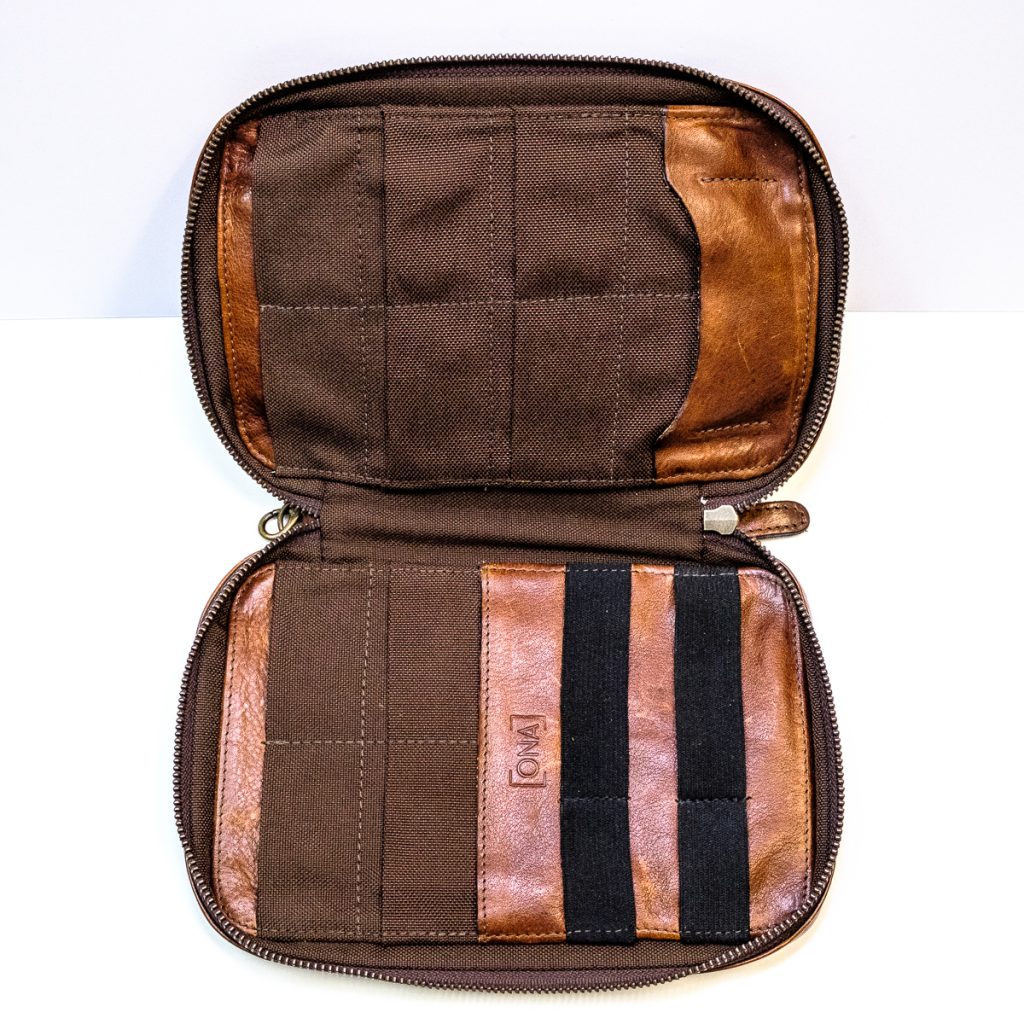 I can't dictate, and won't debate, whether you think Bossy should end up on the plate or not, and I will not dignify chicken thieves with any serious notice, but if your principles allow you to stuff a jumbuck in your tucker bag, you could do far worse than to consider the ONA range of carrying cases.
Who knows – they might even make tucker bags…