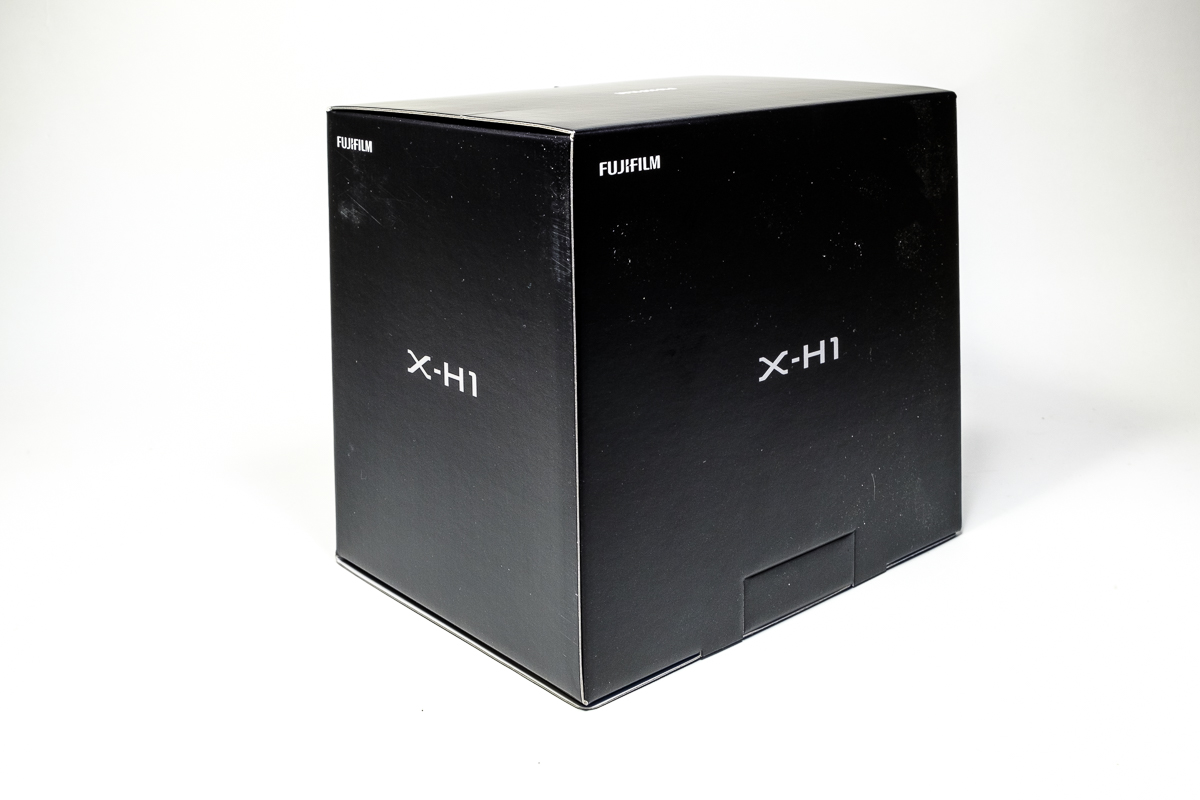 11 Feb

The Middle Brother?

I am puzzled at the position in the Fujifilm family that might be occupied by the Fujifilm X-H1 camera. Is it a little brother, a middle brother, or a big brother? Is it a cousin?

The basics of the camera have been known since its introduction; a well-built metal body, slightly bigger than the X-T1 or 2 with a heftier hand grip. Many of the features of the X-T2 plus a few extras…touch screen operation if desired, more advanced wireless connectivity, and an in-built system of body stabilisation. Plus a million things buried in the menus that only pop out to the eye if you read the book.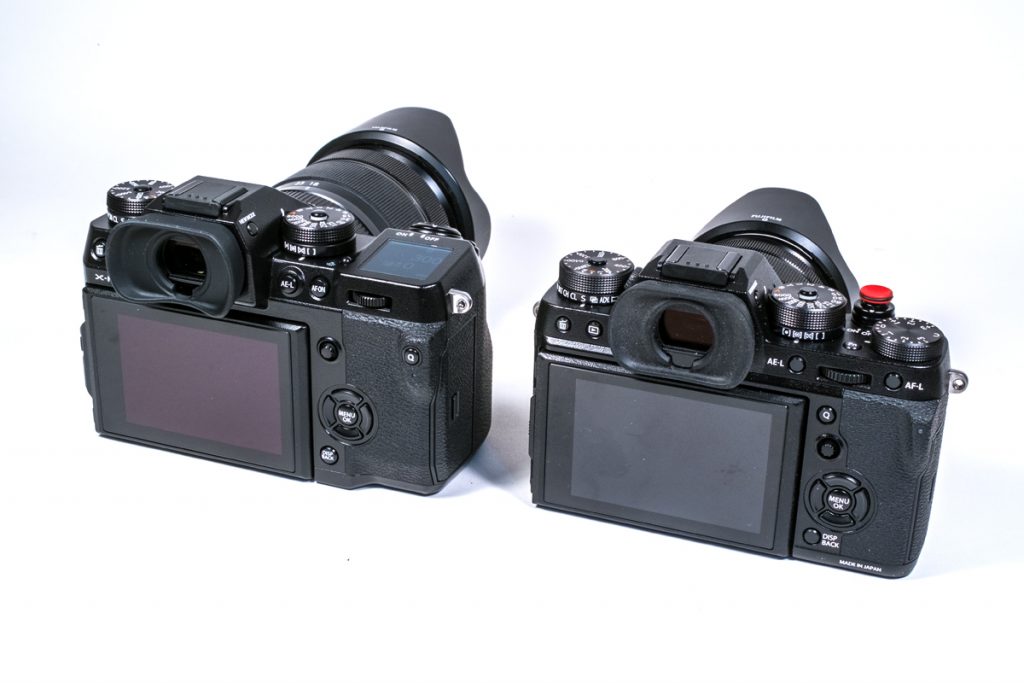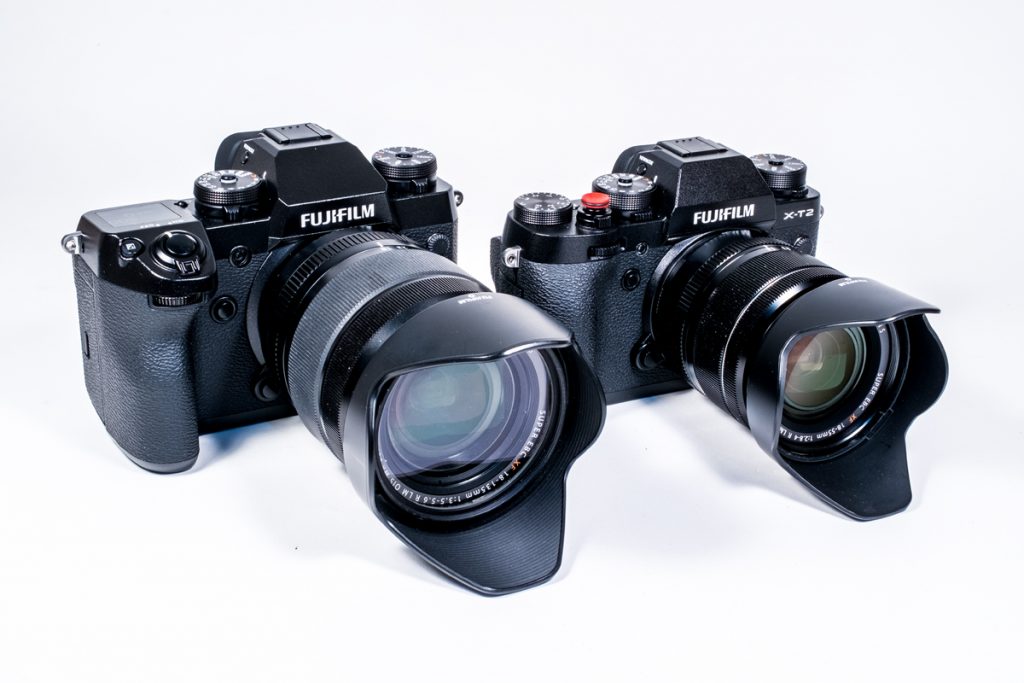 The form of it suggests an X-T2 that has adopted some of the features of DSLR cameras. These are the larger and deeper grip that accomodates an LCD screen for information.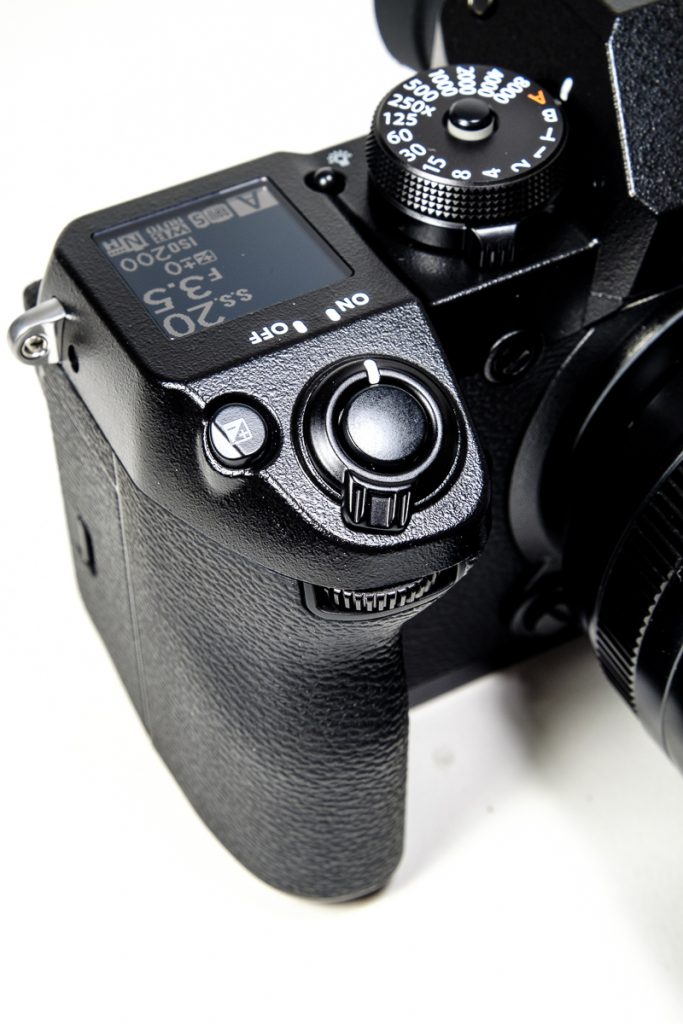 Did you note the exposure compensation button near your forefinger? That works with the rear control wheel just like a DSLR. Most of the other stuff at the back is very like the X-T2.  But the top screen is wonderful – you get a report of the basic status of the thing when the shutter button is off: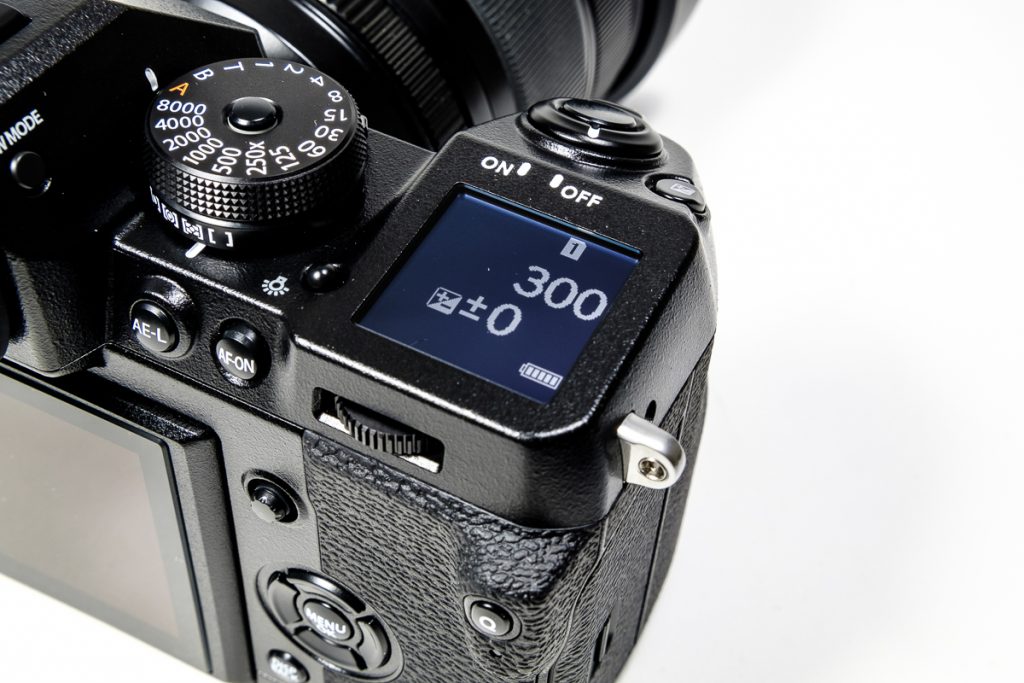 That's 300 shots left on the first card  – in this case at RAW and a small normal jpeg. And no exposure comp cranked in to throw you off if you are opening for a snapshot. Now, when you do turn it on: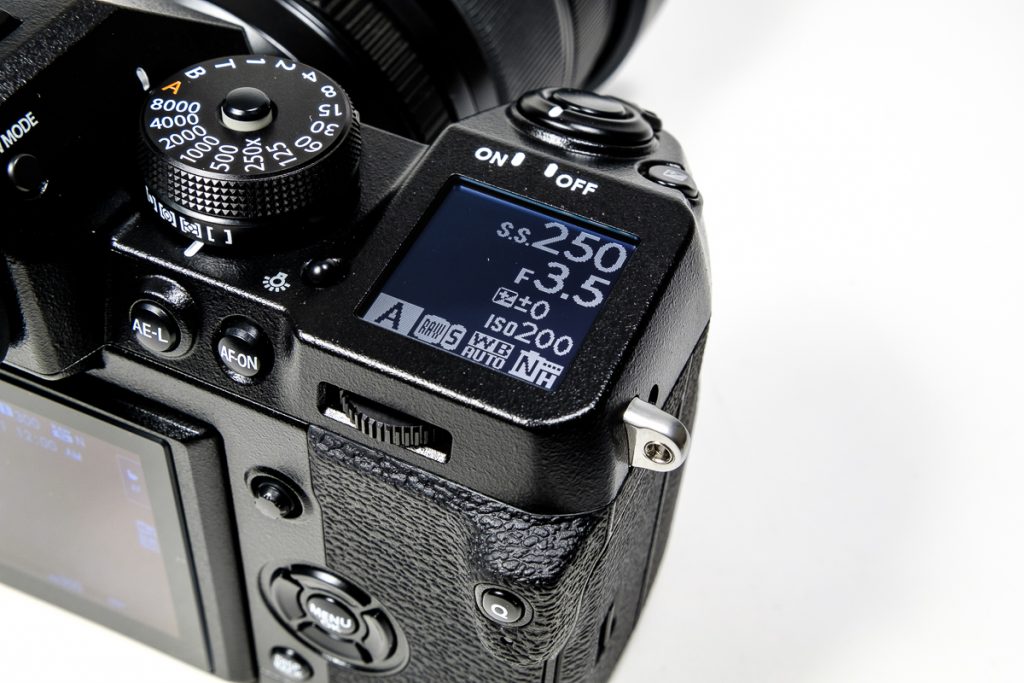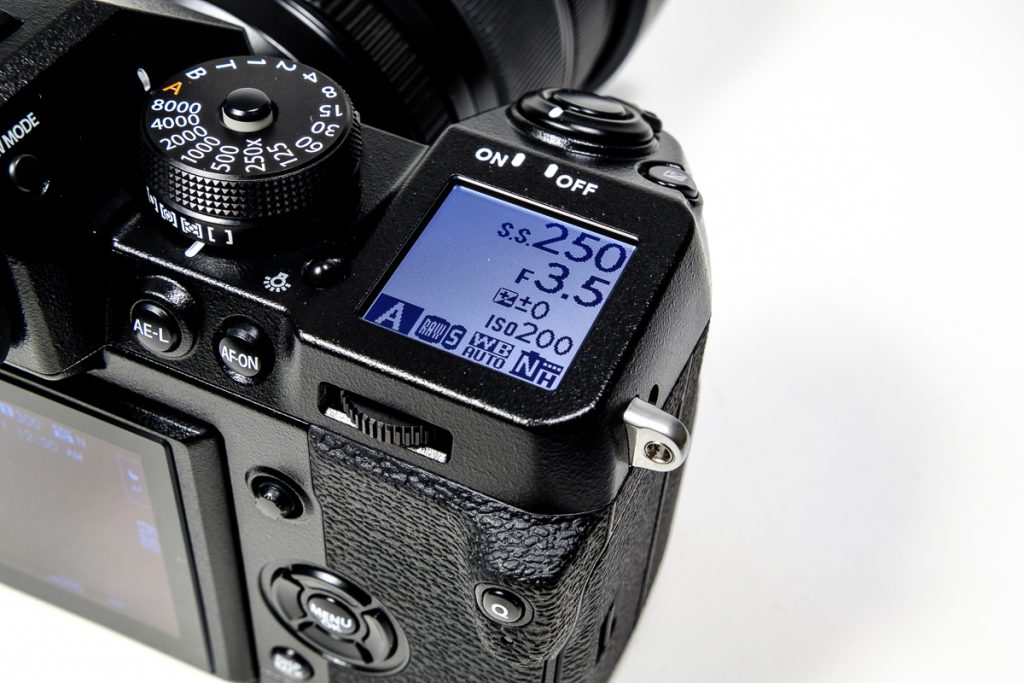 You can have black on white or vice versa for basic shutter/aperture, ISO, film simulation, capture mode and storage options plus white balance. If you have no idea what these terms mean, you need to attend Shoot Photography for a course.
I applaud the dual card slots, joystick and on/off button for the touch screen. Also, the two-way floding LCD screen that doesn't get out to the side. All practical features.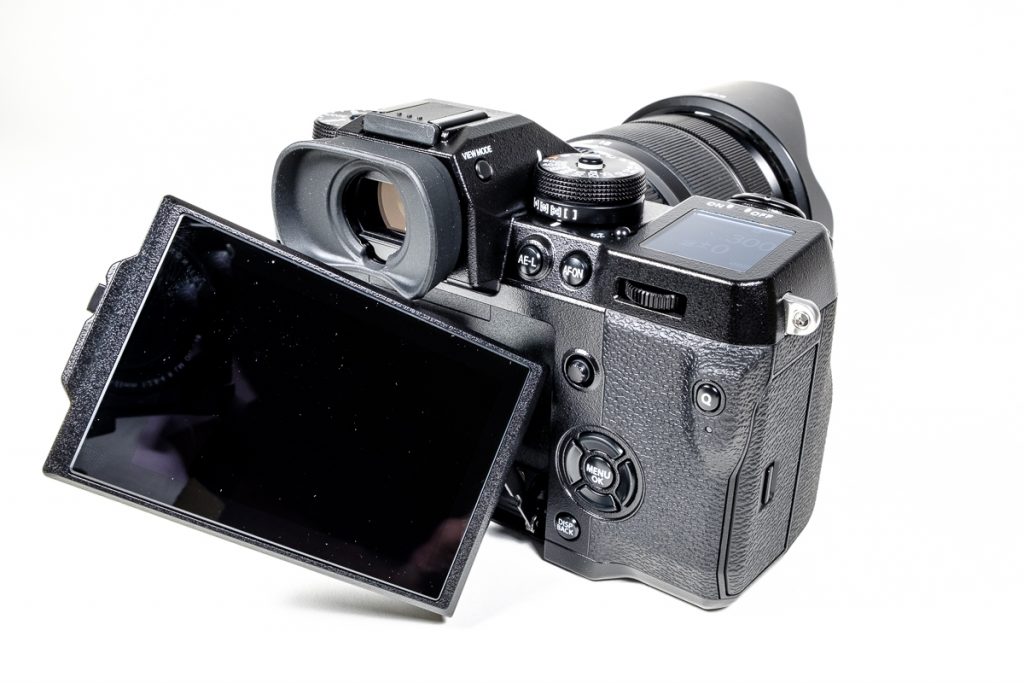 The really nice thing about the office is the enhanced grip for both fingers and thumb – the X-T2 is fine but you still want more bulk when you have a big lens fitted.
And the big internal news? The in-built stabilisation. But more on that in the second post.
But I am still wondering looking at the family portrait of the Fujifilm system and wondering where the X-H1 should stand…Because there is a very big brother indeed looming on the Fujifilm horizon…