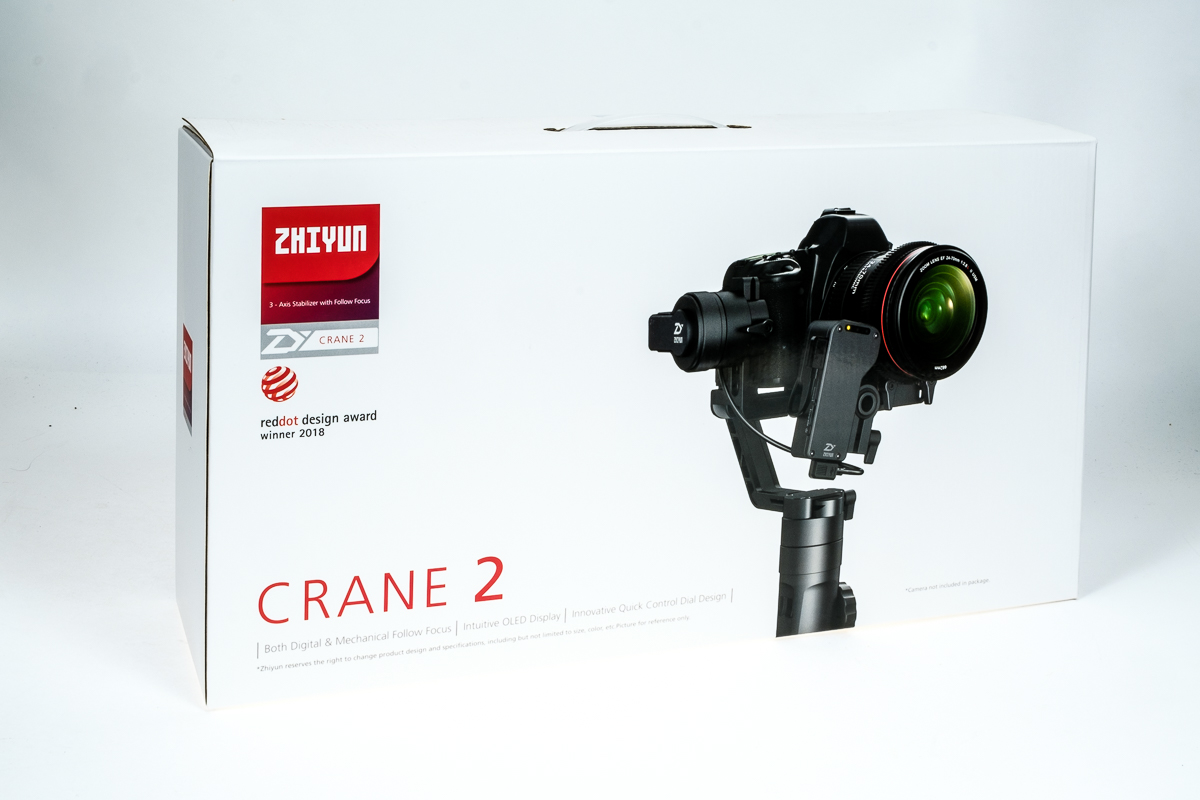 15 Jan

The Longer Arm And the Higher Point Of View

What do you do when you run out of arm? When you cannot hold a camera high enough – or low enough – or far enough outside a railway carriage – to get the shot you need? Why you hire an assistant who is built like a giraffe or a toad – and is disposable enough that when the railway train goes through an unexpected tunnel you need not worry.

Or you get yourself a Zhiyun Crane 2 – the gimbal arm that adds extra function to itself.

The gimbal as a means of stabilising a video or still shot was covered in one of the previous posts. It's principle is simple – it is slippery enough in several planes and can be programmed to keep you camera pointed where you specify even if you do not have your eye on the viewfinder or your hands on the body. It can smooth out the jerks and swoops that you make as you film a scene. It is the small version of the big apparatus that Hollywood uses to stabilise cinema cameras ( or the Navy uses to stabilise gun mounts…).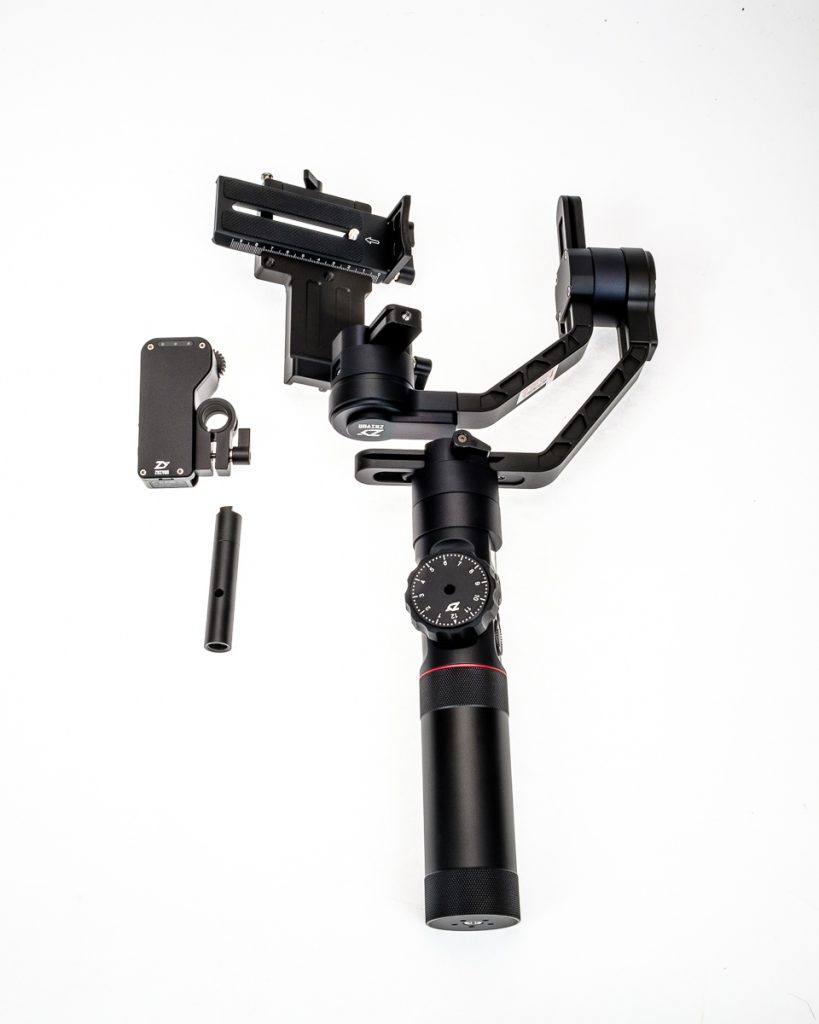 But here's why you need the Crane 2 – you may want to change focus, or zoom, or aperture, or a number of operations while the camera and lens are on the mount – and the mount may be away above or below where you are. The Crane 2 outfit is equipped with a remote servo mechanism that can integrate with your lens and command cables that can connect to your camera body, and can bring the ability to do these various adjustments down to the control handle. You can hold the rig up above the parapet like a trench periscope and get good footage before the machine gunners spot you. This is a decided advantage at family parties.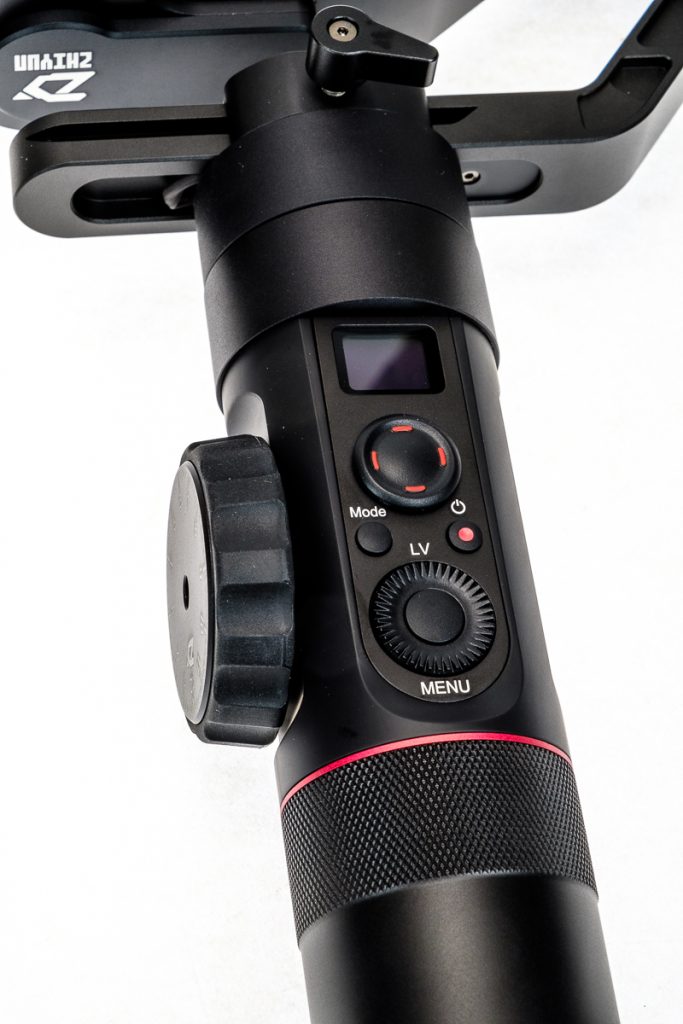 It's no amateur rig. Well-cased and well-presented, with all the accessories and cables you'll need to connect to the supported cameras  – see the Zhiyun site for the complete list, but I see Panasonic, Canon, Nikon, and Sony there on the page.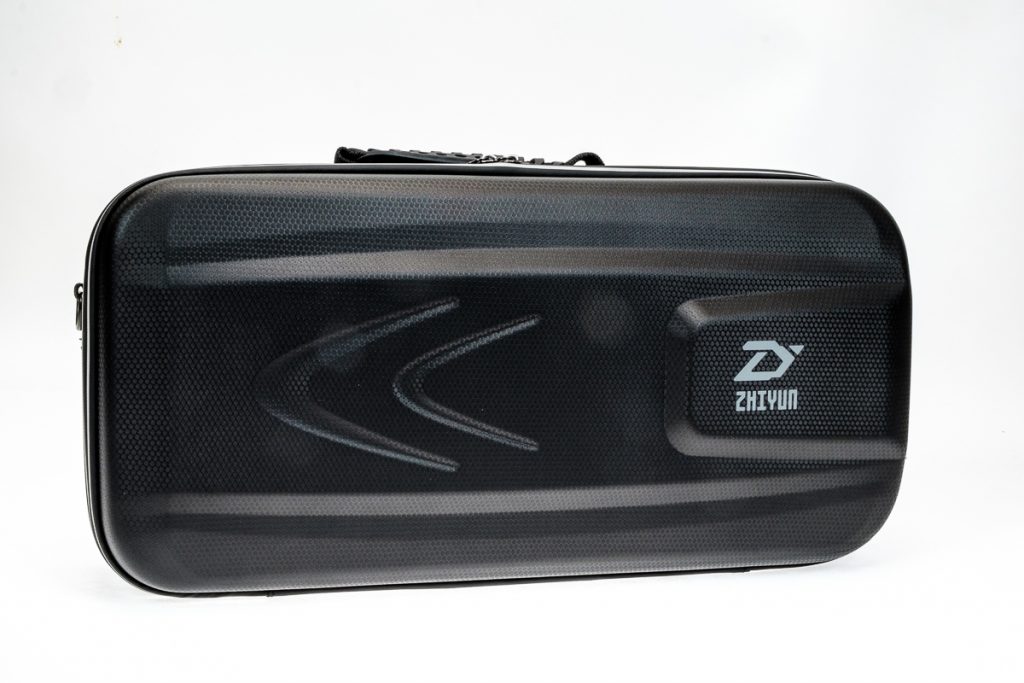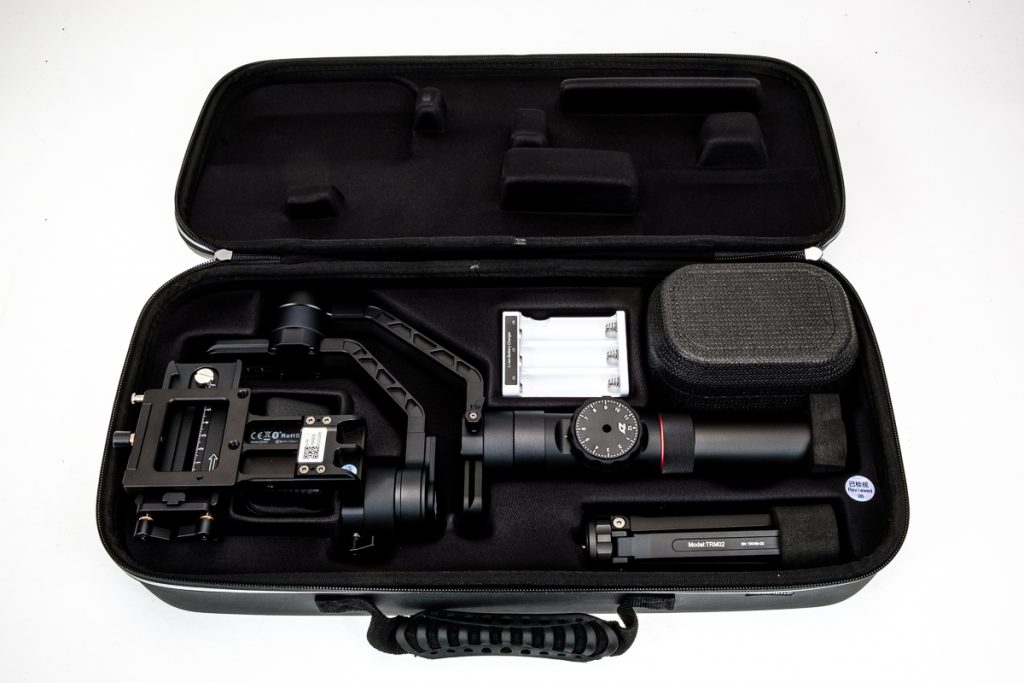 No excuses now for footage taken at conventional angles or from boring positions.