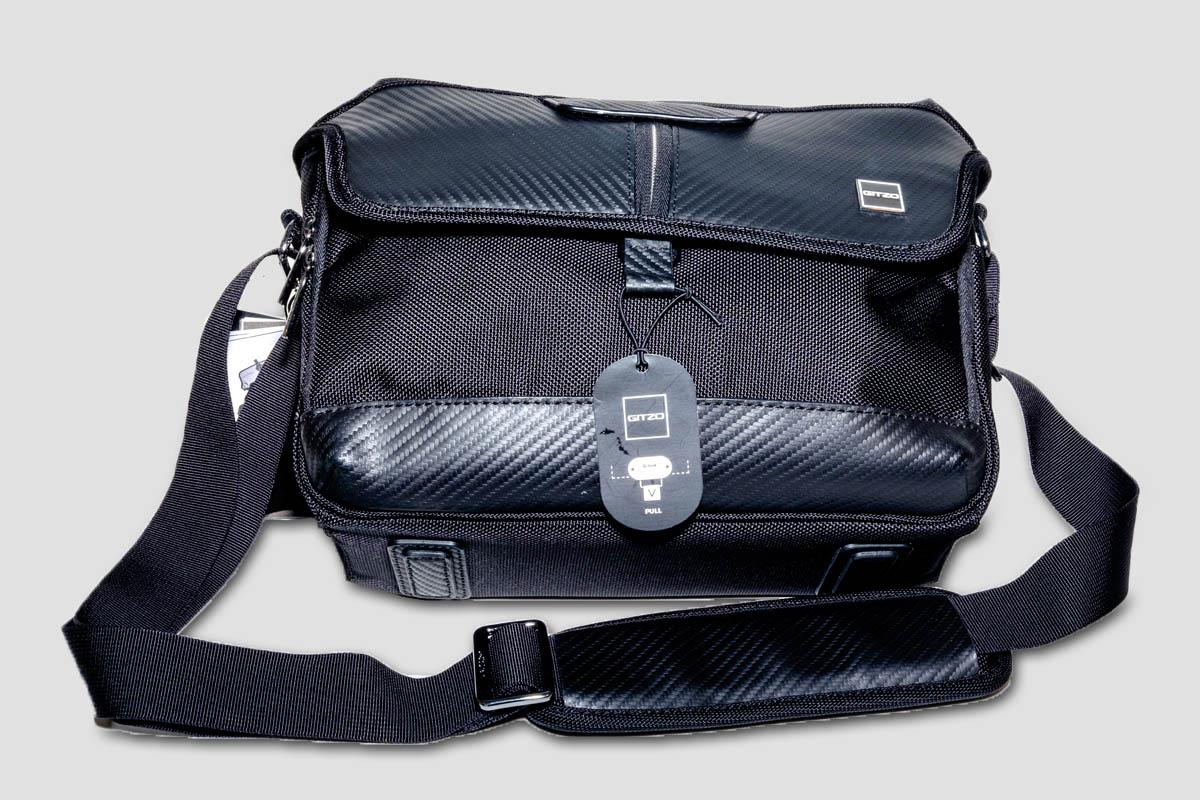 23 Jan

Sneaking A Peek At Gitzo

You don't have to be surreptitious in Camera Electronic when it comes to looking for camera bags – we've had them on the south wall since before the turn of the century – actually it might have been before the turn of several centuries. They've been piled, shelved, hooked, and binned in various combinations and the manufacturers have gone through any number of fads and designs. It is a dangerous section of the shop as you start to think of things that you could do and pretty soon you are buying something to do them with…

The peek I sneaked at the Gitzo Small Camera Messenger Bag GCB100MS was at the price tag…and I was rather surprised to find it less than I expected. Gitzo are a premium brand that concentrate on technological design over design prestige. Oh, they have that too, but there is a core of professional build in everything they make. Go look at the Gitzo tripods and ball heads and you'll see what I mean. Now when they expand to camera carry cases, they also bring some of that tech design with them.

There's style, of course, but there is also function and top-quality material involved. Most of their stuff is dark, nylon and leather with touches of polished metal. Expensive linings , but designed not to retain swarf or dust particles. Textured leather edging for all openings – you can dive in here without catching on anything.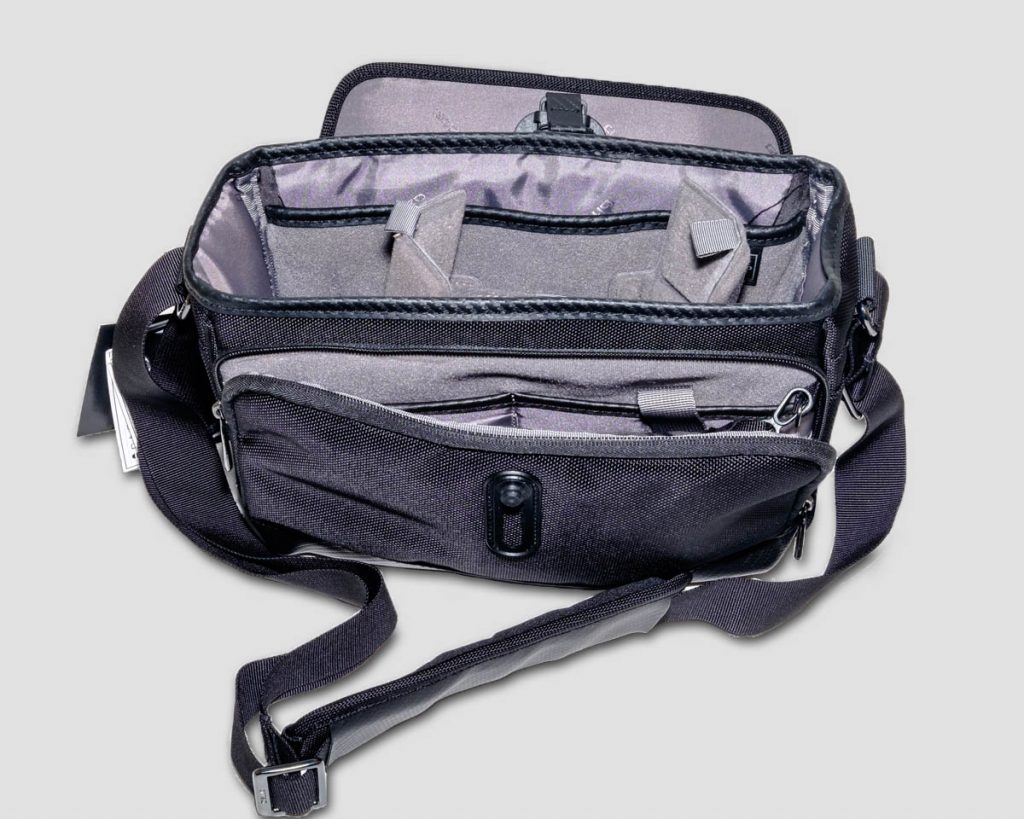 I noted in particular the padding and the tough nylon strap and buckles – it is a messenger bag designed to take a travel beating, though the person who treated it as a throw-around would be a fool. It is far nicer than that. You can do that sort of thing with the Army Surplus satchels if that's your style – this one will go with a more careful crowd.
The sales tag says DSLR, but I see this more as a mirror-less messenger and a rangefinder-style one at that. There's room for several lenses as well as the body and a small tablet as well. I cannot figure out what the front flapped pocket is intended for as it is too small for a mobile phone – perhaps keys. All the rest of the pockets and straps are pretty self-explanatory, and I am amused to find a rain cover in a pouch inside.
The other thing of note is the zippered top flap – the "reporter" opening that lets you get out the camera without having to fight the flap open. More messenger bags should have this as it stops you using the flap as an excuse to keep the camera in the bag when it should be out shooting pictures.