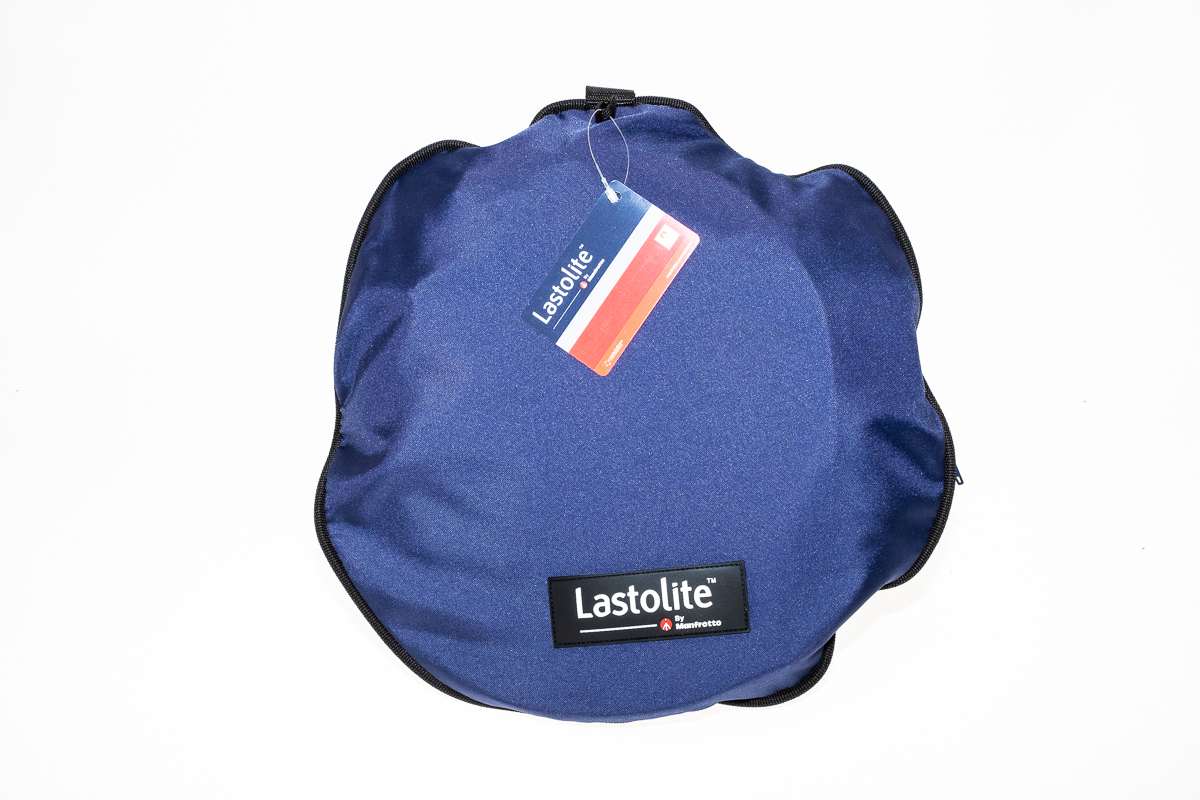 03 Dec

A Cubic Product Solution From Lastolite

Look at the heading image – it is a neat nylon bag from the English firm, Lastolite. It contains a solution to a problem that you may not know you have.

First, let me show you my problem: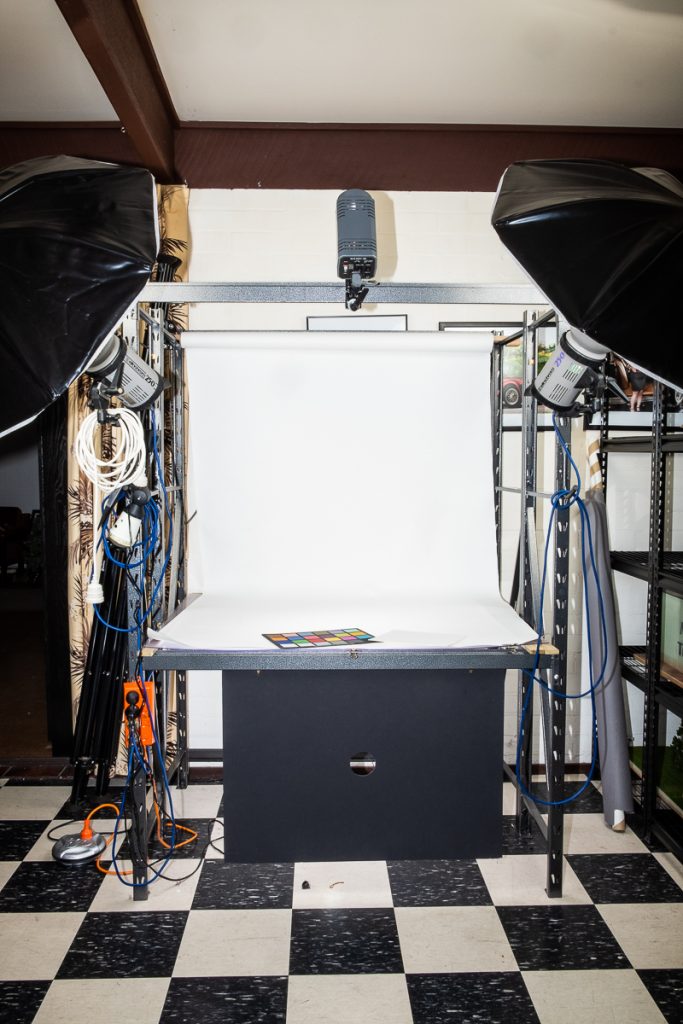 There it is – the steel-framed elephant in the room. Proof, if any were needed by now, that I should never be trusted with a yellow pad and a pencil – and certainly never turned loose in Bunnings with money. It is my adaptation of a Steve Sint design for a product table as routed through Bunnings Myaree. It has steel frames, perspex sheet, pine stringers, Manfrotto 035 Super Clamps, and IKEA extension cord holders. There are Elinchrom monoblocks and an orphan SLS strobe bolted on. It's only the strict firearms laws in this state that stopped me from adding an Oerlikon mount…
It is The Product Table and the capital letters are deliberate. If Bunnings had sold their horizontal metal struts in a longer size, it would have been bigger…
But Lastolite and IKEA has it – to some extent – beat.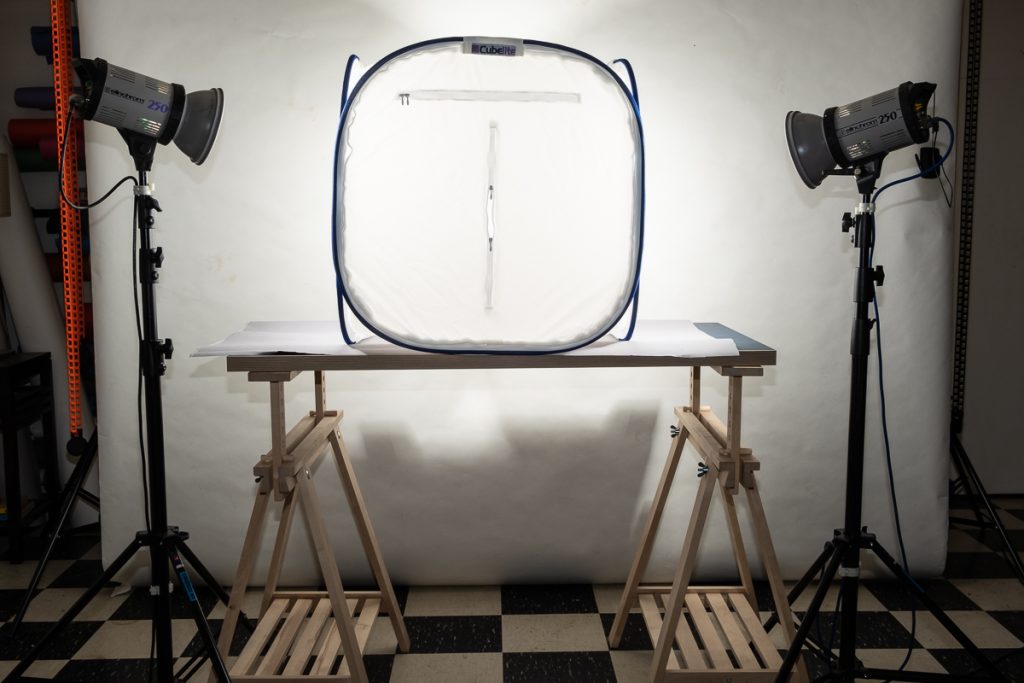 Yup. One big fabric cube that is supported by spring steel bands. An IKEA tabletop and trestles ( Useful for a multitude of tasks. ). Two standard Manfrotto light stands and Elinchrom 250 W/S heads. And that's all you need, folks. The cube springs open when you take it out of the bag, the front velcro's off and on, and there are zippered openings to let you poke more lights or a camera lens in the while still occluding the front opening.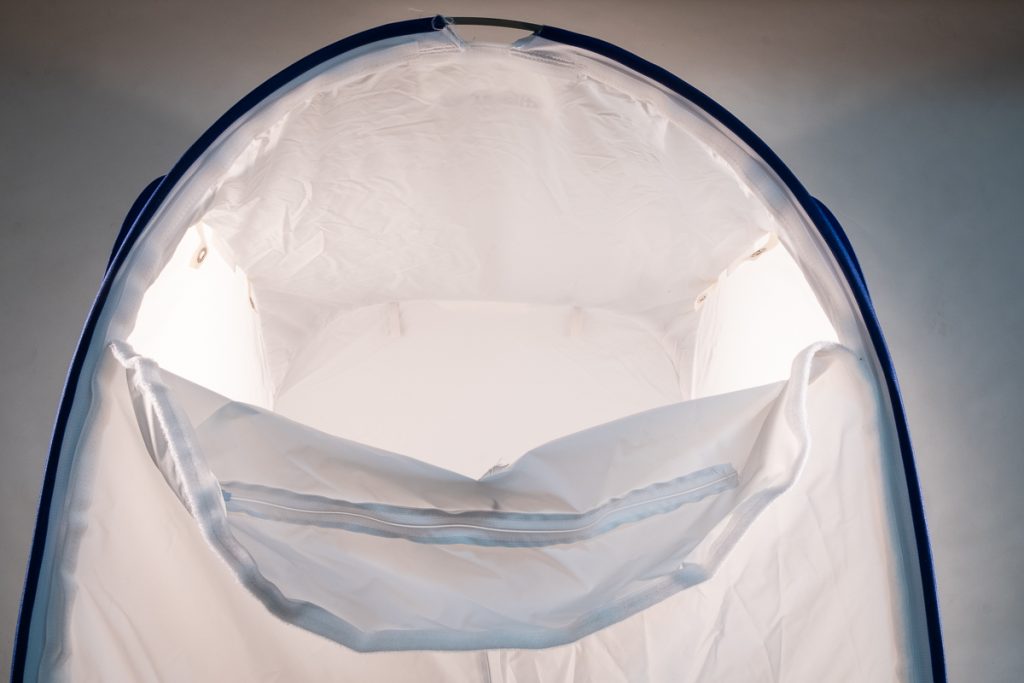 There are suspension loops and grommets inside to allow you to hang an internal cloth or paper backdrop. There are two metal alligator clips to help but I couldn't figure out how to use them. The front opening velcro's entirely off if need be.
But does it work? Will it give diffused lighting that can make reflective jewellery or glassware look good under strobe lighting. Are there hot spots? Is it enough of a tool to allow you to shoot product efficiently? Well, here's a Chance Vought Corsair painted in late '44 colours to show you – that gloss paint ( Mr Hobby clear coat ) is a bugger to illustrate as it picks up every light source. You would not believe what you need to do to make it look as if it is on a carrier deck…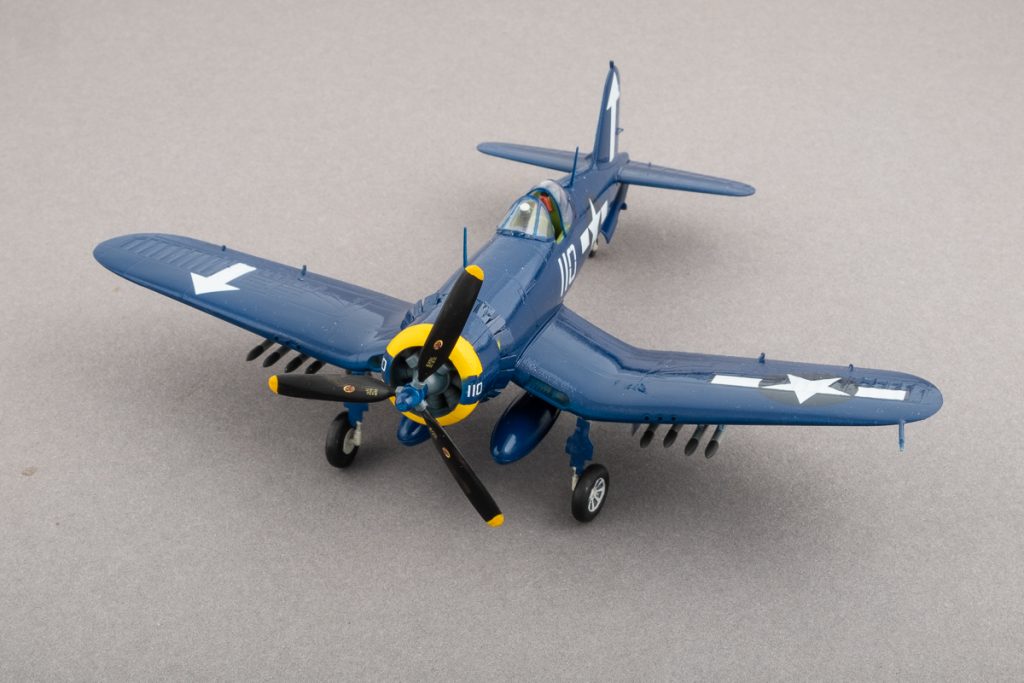 But here it is softly illuminated and it makes a good selling image. Bring on the jewelery, glasses, and wine bottles.
Note: the Lastolite people put an instruction sheet into the bag on how to fold the thing down again after use. It sounds daunting but isn't really that hard. If you need to illustrate larger things, I noted that there was a bigger version of this in the CE warehouse shelf. You'll only ever need one, so you might as well get the large size. As for me, I'm off back to Bunnings to see if they do a bank of LED lights and a HIAB crane. Also I need a sausage.