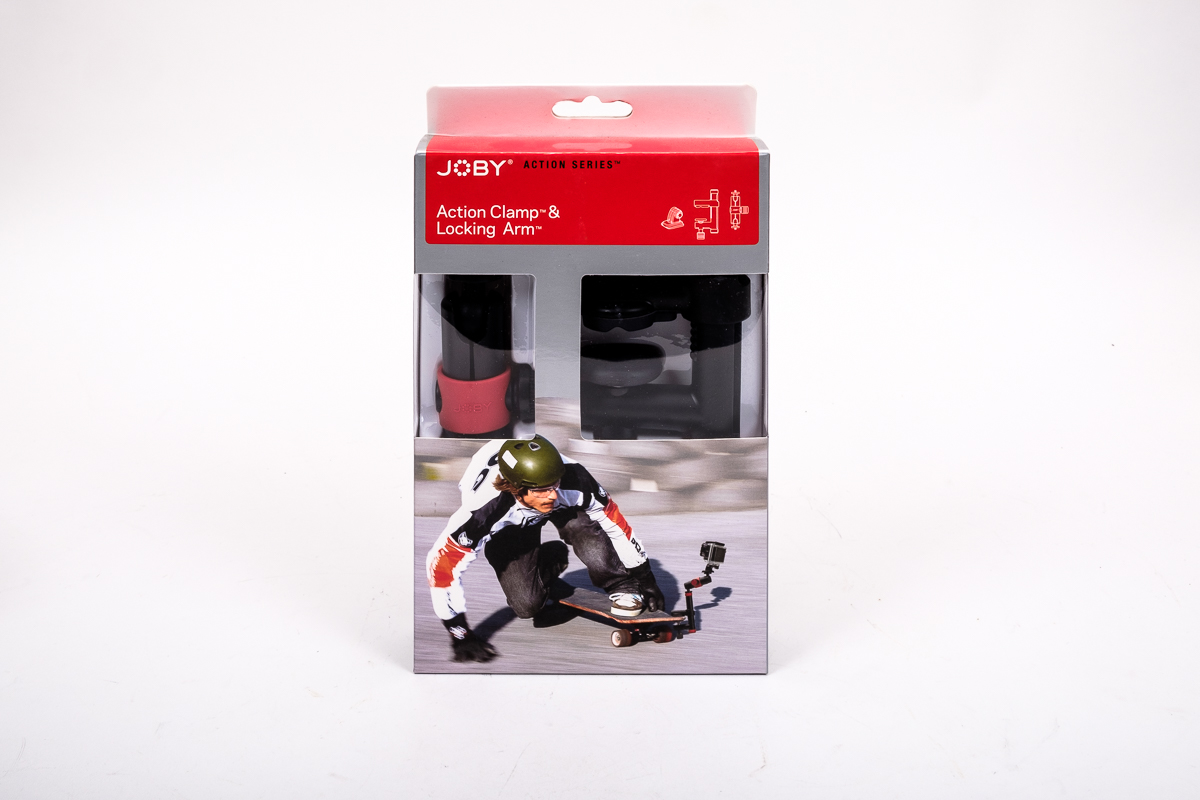 07 Nov

Making A Proper Joby Of It

I cannot pass by the Joby stand in the shop without running my eye over the accessories there and trying to think up uses for them. This is not to criticize the Joby designers…the things they set out to do are done well, and the goods always fulfill their promise…but I just like seeing what new functions can be got.

In the case of the Joby Action Clamp & Locking Arm, the box illustrations show a skateboarder, go-karter, and motorcyclist who have attached this clamp to some part of their respective vehicles and then fastened an action camera to it. They're either watching the road or track ahead or themselves defying death.

The clamp screws onto any section of tube or flat board and then the articulated arm erects over that. If you want to use an action camera there is one of their distinctive holders in the pack, but if you just want to attach a standard 1/4″ tripod thread, that is always there. The entire bracket would probably top out holding 325 g or the weight of a compact camera.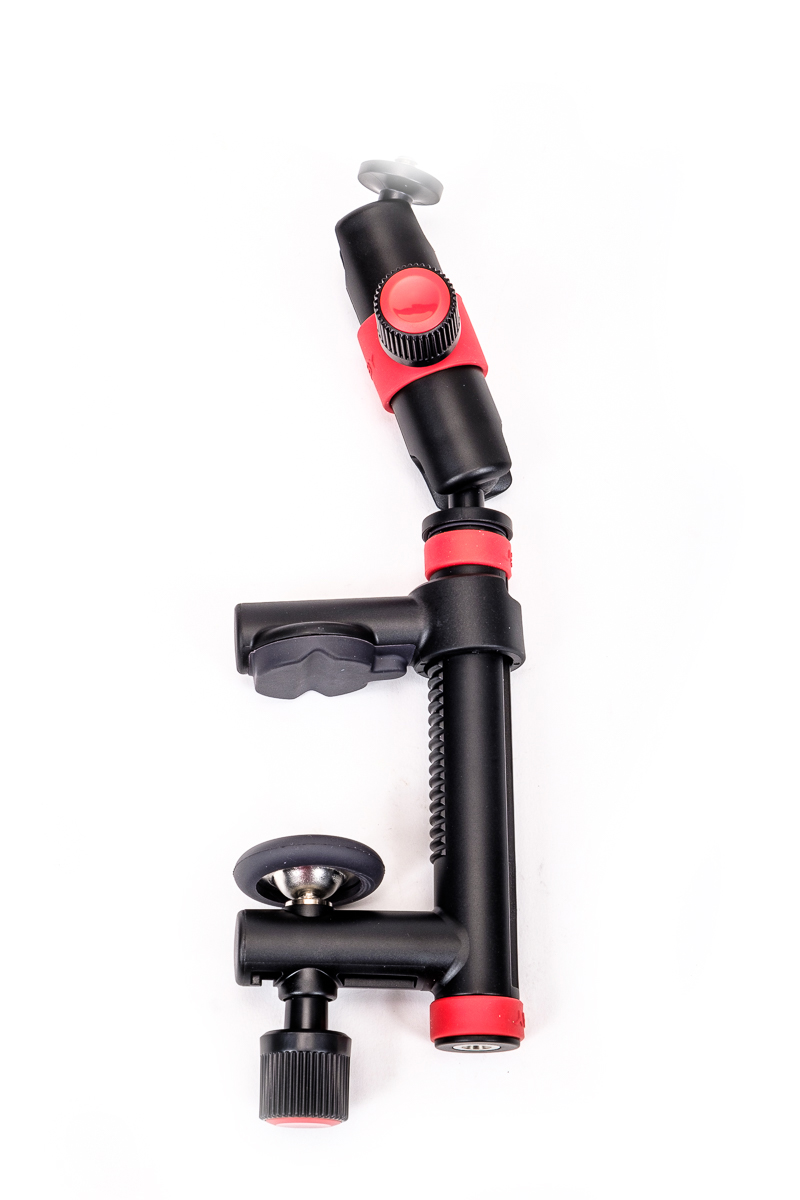 Or:
a. A small LED light panel. This would be ideal on the edge of a macro bench. Two of them with two lights would be the equivalent of a macro portrait studio for small subjects.
b. An equally small compact camera in the macro studio.
c. A speedlight flash.
d. An impromptu dash-cam or rear-cam mount.
Now you can get bigger clamps at Bunnings and spot-weld things to them*. But not if you want portability, convenience and cleanliness.
It is always worth slowing down and looking over the Joby accessory stand.
*  Beware Bunnings. You go in for a drill bit and come out with a lawnmower…and a BBQ sausage.