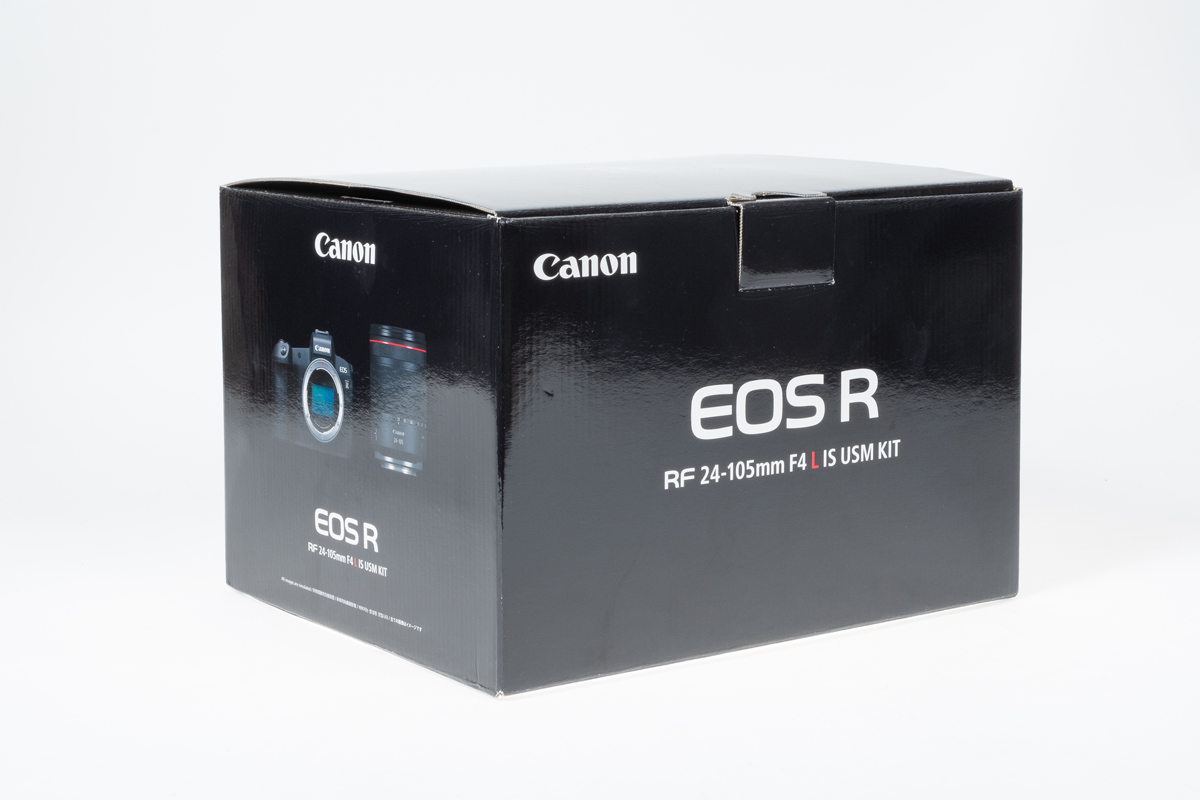 26 Nov

Coming To Grips With Canon

This week I finally come to grips with the new Canon EOS R camera system – or at least with one example of it. Enough stock has arrived to allow me to take one back to the Little Studio and give it my own workout.

The camera is packed well. Don't laugh at me for praising the box – there have been other things in other boxes in the past that have caused serious grief. This one sets out the goods in three trays on three levels and adds additional packing for the most delicate parts.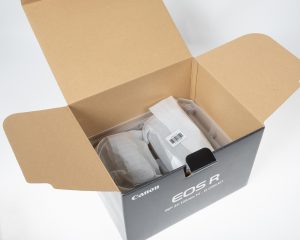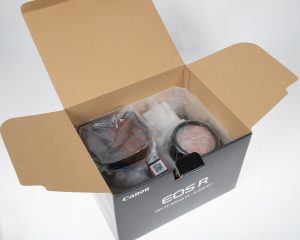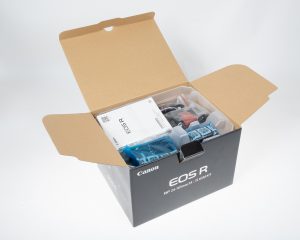 The most interesting bits are often the smallest. Note the computer harness block. The Canon EOS R will be capable of tethering to computers – and note that Camera Electronic has a full range of Tether Tools cables to assist with this. It is a measure of the determination that Canon is showing to make their new mirror-less system a fully professional one.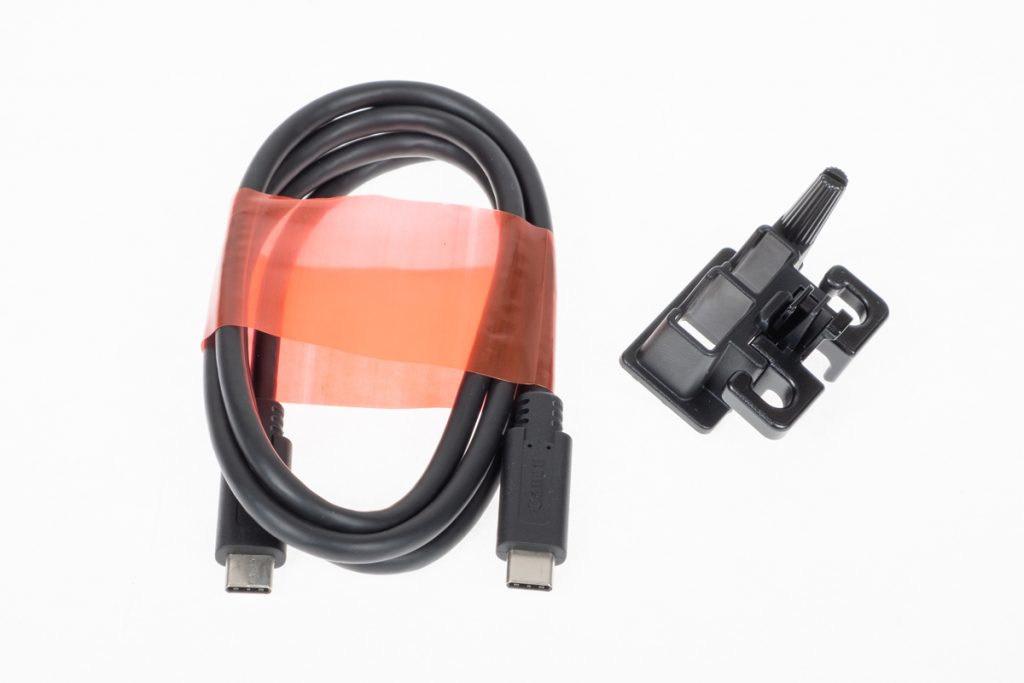 It's a sleek and handsome camera, reminiscent of the shape of the DSLR but without the depth of the mirror box. The peculiar bulge over the top of the lens is related to the EVF inside.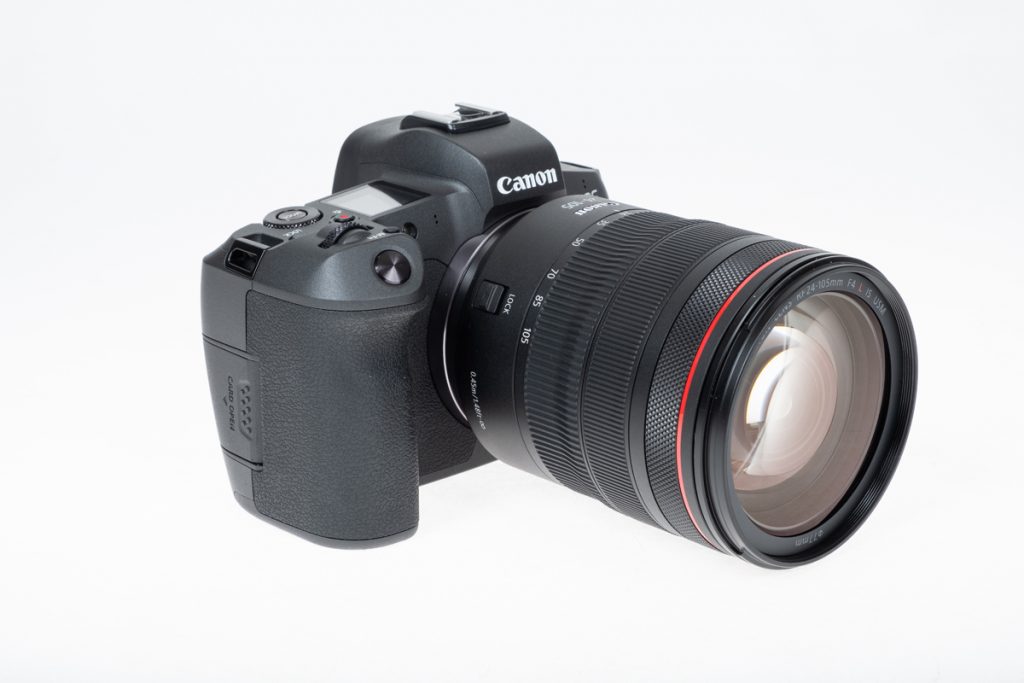 The left side is mostly clear in normal use – easy access to lens controls for the left hand. Current Canon users will not have to relearn their expected movements when operating the camera, even though the new lenses are sitting in a new mount – it still attaches with the same rotation.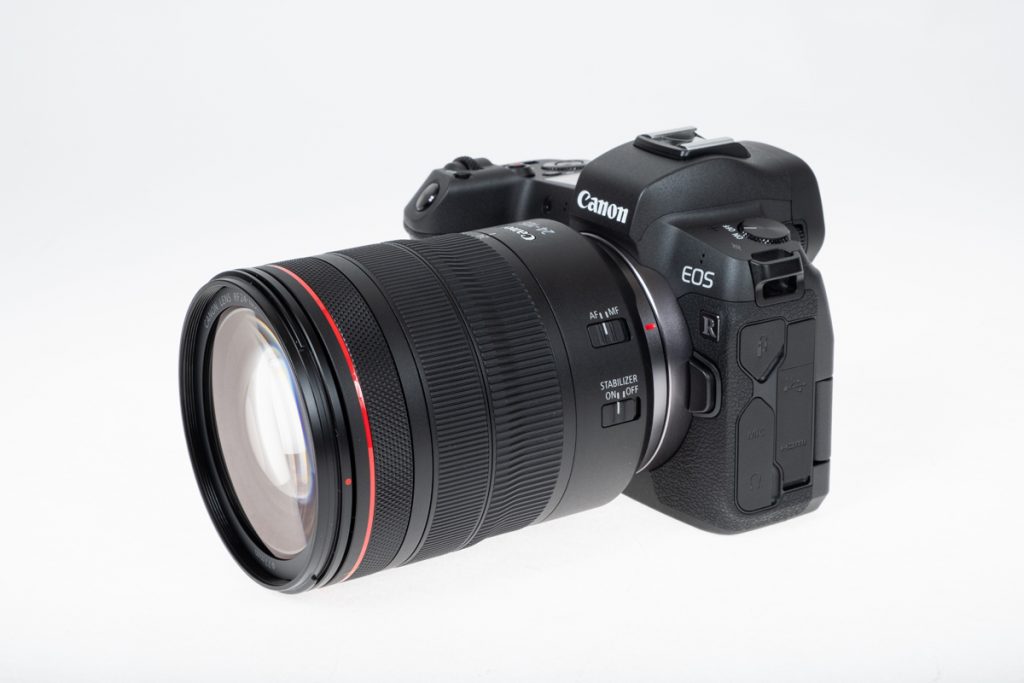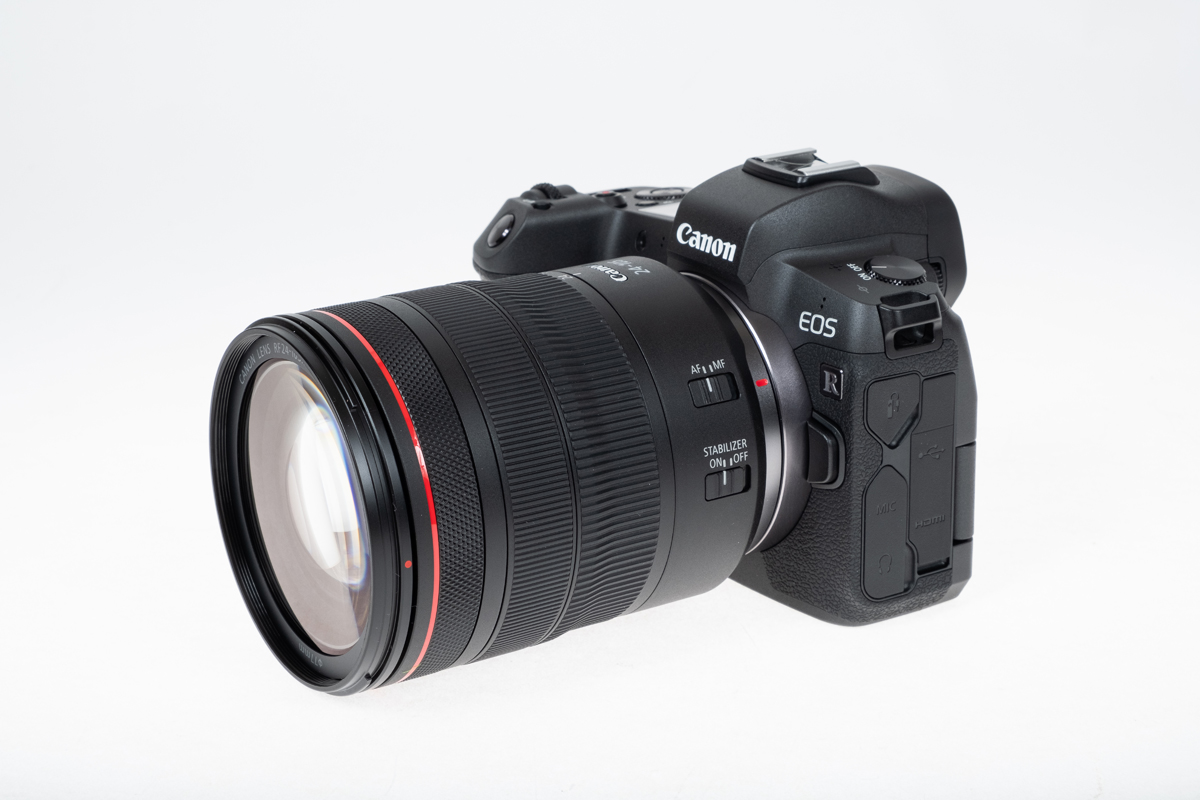 Canon generally do not ask you to do much with the left thumb – the swinging screen precludes putting many buttons over there. But there are two important exceptions…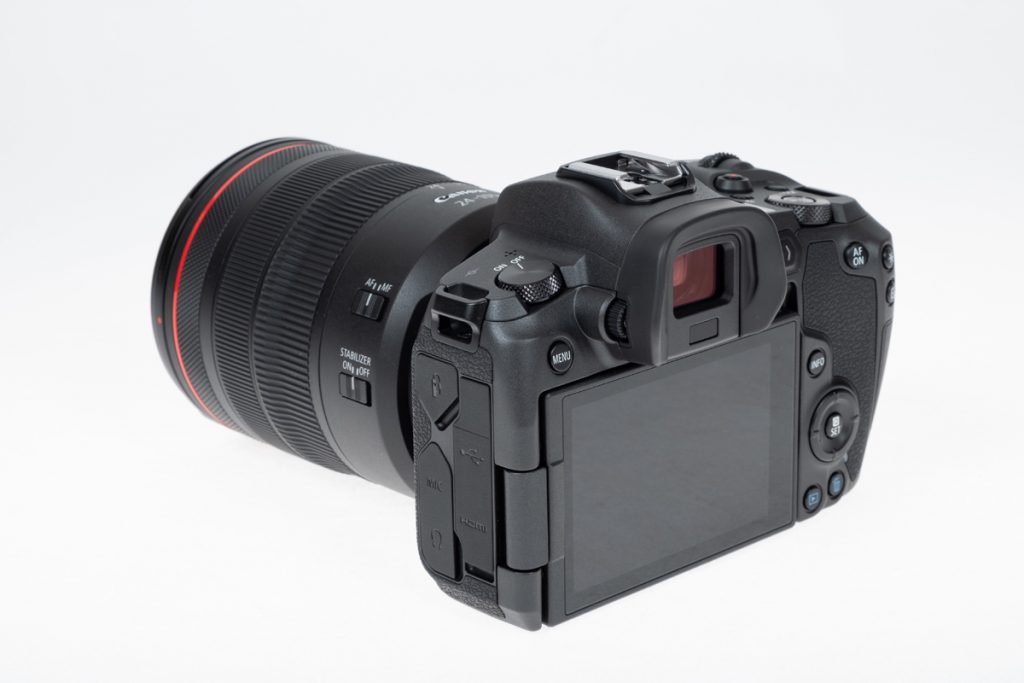 The Office. Reasonably familiar grouping of controls with the addition of a nudge bar on the top – that's those two opposing arrows – that can be programmed to do various functions.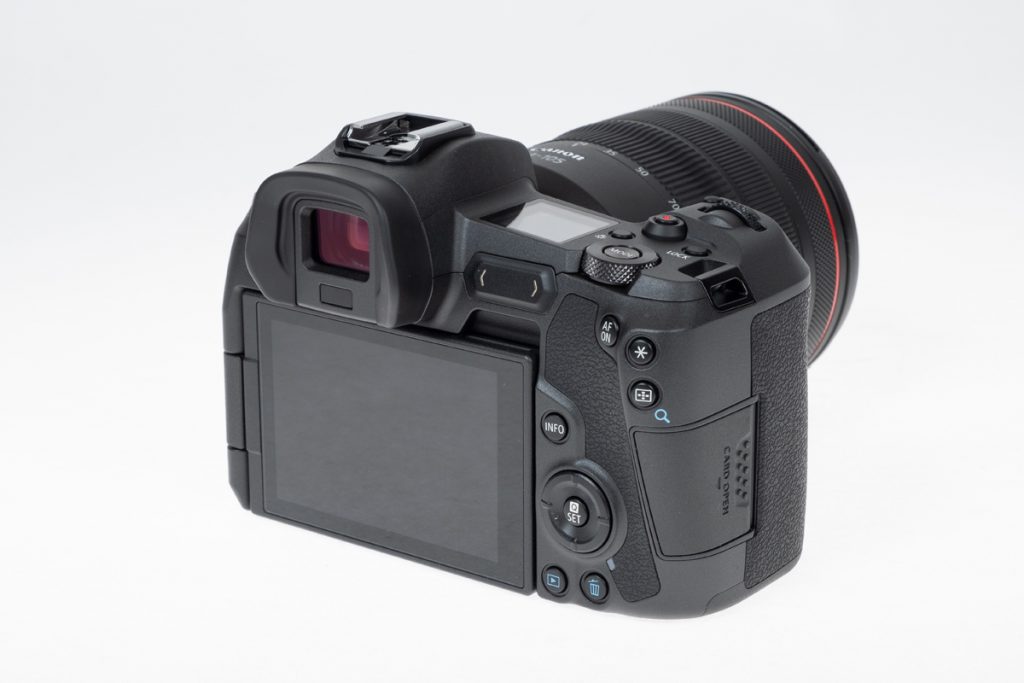 Now the good detail bits. Hooray for one of the best on-off switches I've ever seen. Discrete, but not hidden. Click either way. Perfect ergonomics for the left thumb. You'll never turn the thing on accidentally putting it away in a crowded camera bag.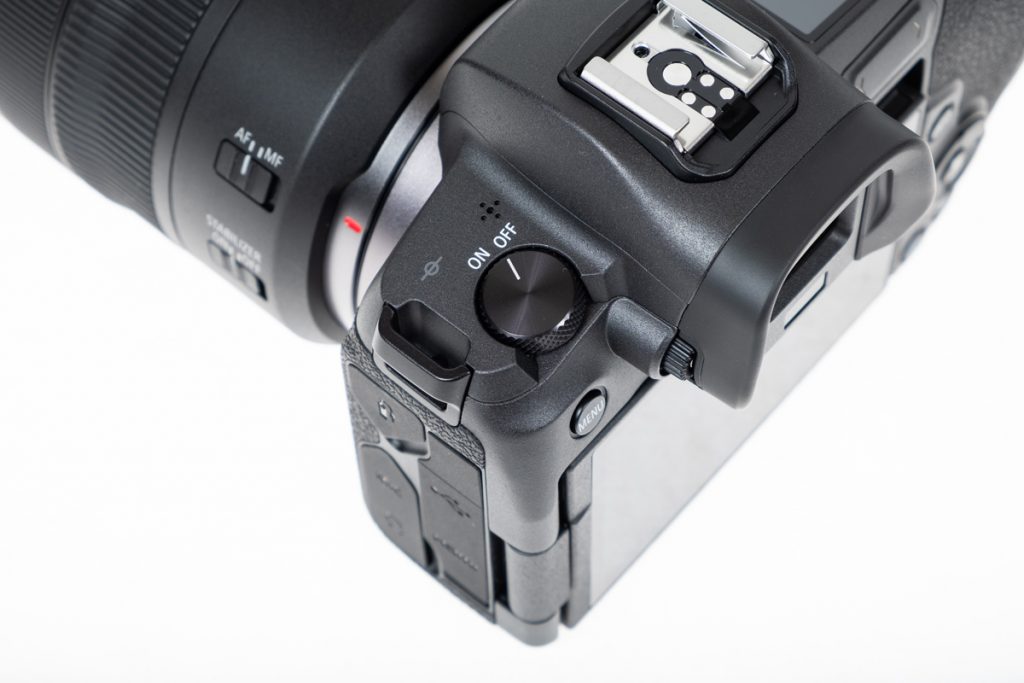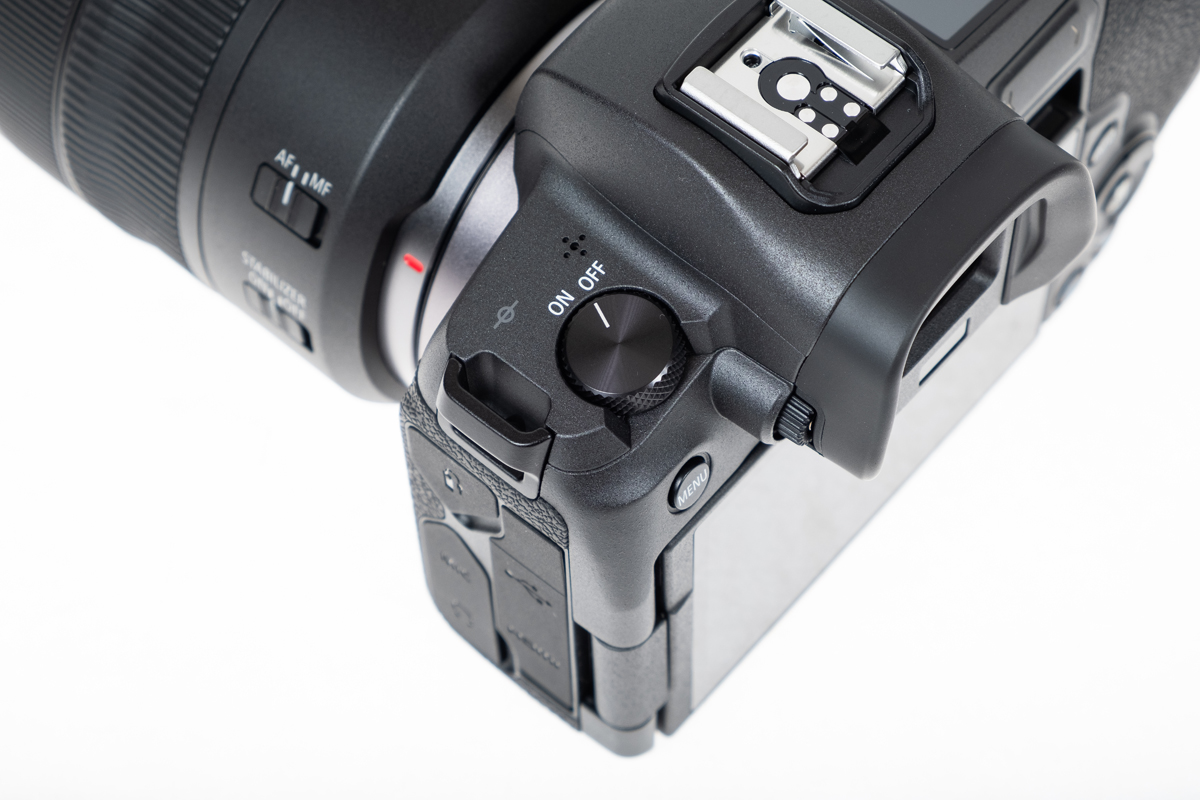 Note also that Canon have finally opened up the strap slot so that you can feed in the supports easily. These loops screw directly onto a metal frame and you can trust them. Standard rubber flaps for the connection points.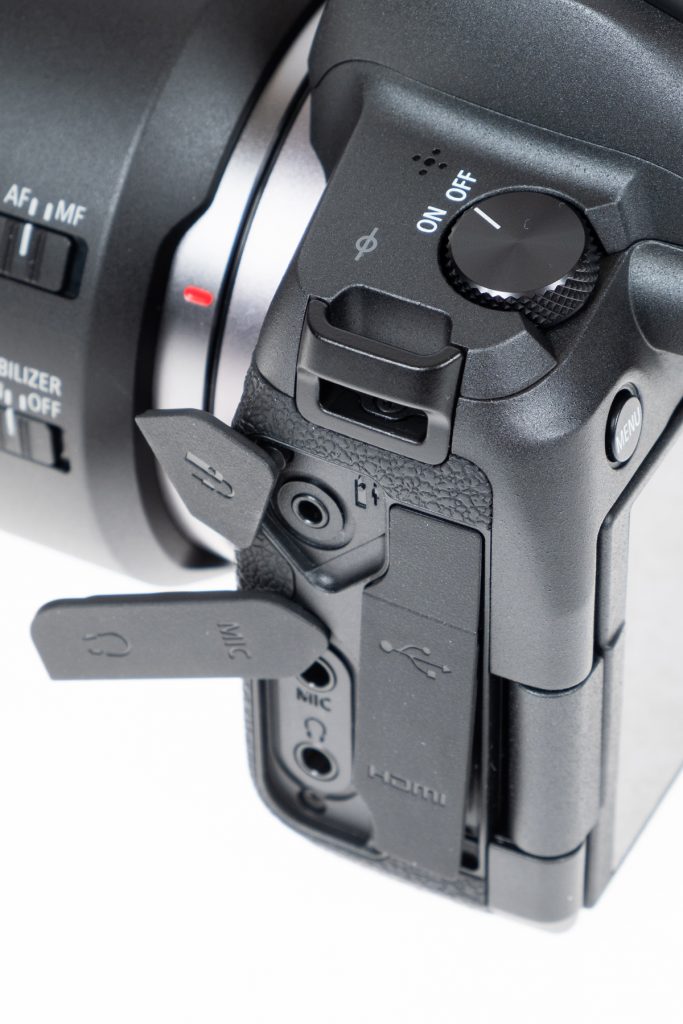 And back to the Office. Very streamlined, good LCD top window – And you can switch it from light on dark to vice versa. Again no big learning field for previous Canon DSLR users, but everything neatened up under the fingers and thumb.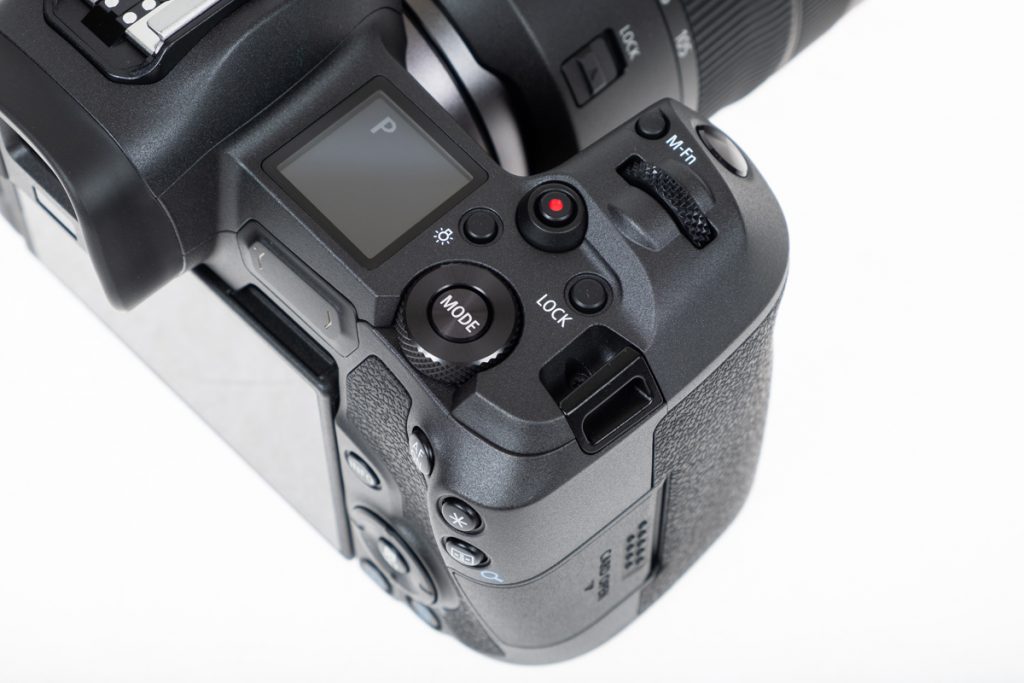 Note that the hand grip on the right side is one of the best I have felt amongst all brands. It beats the grips on the cameras I use right now for a medium-sized hand.
Tomorrow we put in a battery and gingerly turn it all on.