23 Oct

You Say AWB And I Say KWB

And we are not going to start on potahtoes and tomahtoes, no matter what George and Ira Gershwin would have us do. But we must learn to disagree politely with what the makers of our flash units would have us think – or else call the whole thing off…

Part of a recent drug-fuelled rampage through the Little Studio ( mini aspirin…) was concerned with the colour temperatures that  various LED panels emitted. They were variable, but surprisingly matched up to what the makers claimed when they provided an adjustable control. The one that was noticeably different had a much larger actual component, and I am left wondering whether this has a natively colder emission than the smaller LEDs. I will ask Ernest.

In the meantime my curiosity was piqued to compare the standard studio strobe output to that of the Fujifilm speed light that was recently replaced. I turn to the Elinchrom monoheads for nearly all my indoor work and have found that they are consistent with each other and also stable over a period of time. The use of Lightroom and a new computer screen has enabled me to pin down the colour temperature that these tubes emit to between 5600 and 5900º K. I set my computer biases for this and then rarely need to move the slider for average work.

Of course, when the dancers come in and the gels go on, the whole facade of science crumbles and we can have Disney colours again…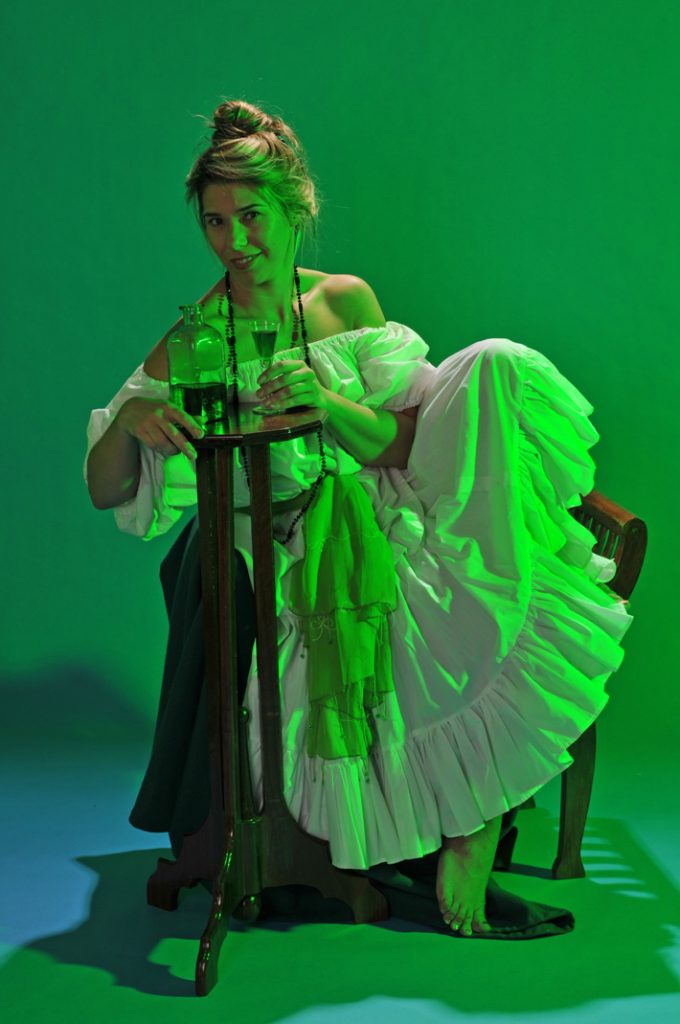 But what of the more mundane image where you want to get the temp right in the first instance. Here's Legless Lou and the Macbeth panel with standard Elinchrom light: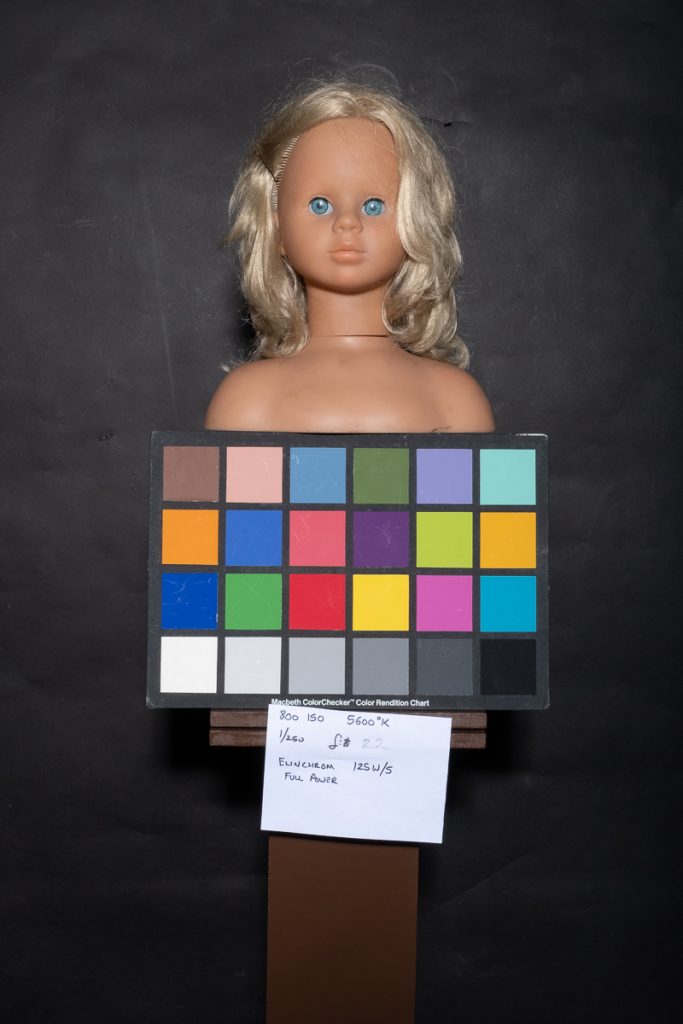 Here she is when I try 5600º K and the Fujifilm Ef-X500 speed light.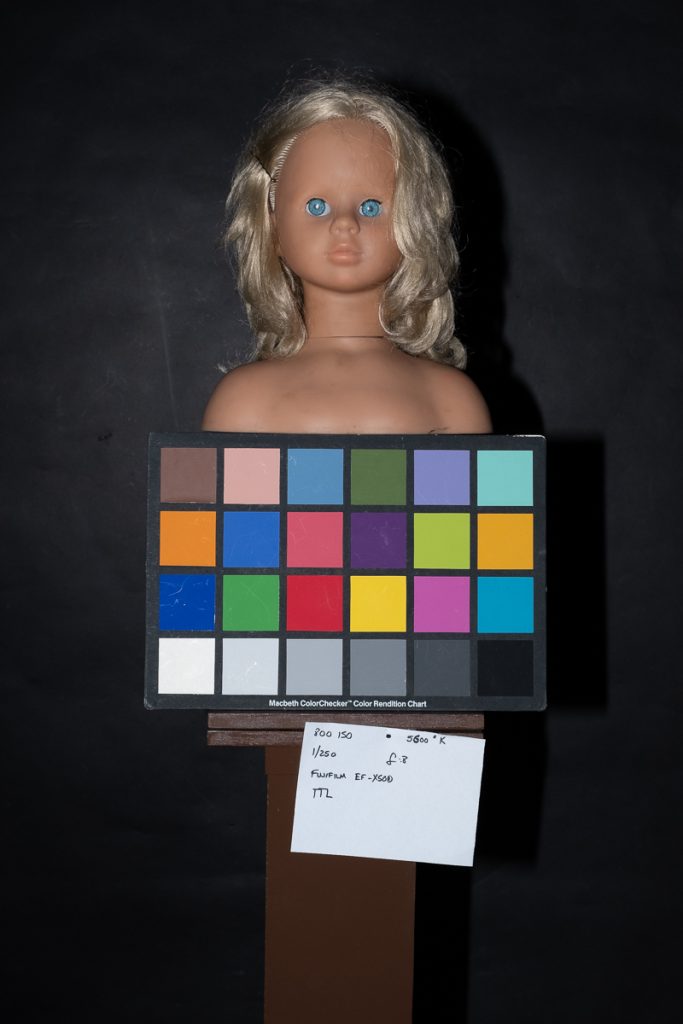 Cold. Decidedly cold. If I switch over to AWB, LR tells me that I am shooting at 6550º K and my eye tells me it might sell far better for the extra warmth, but still not be as accurate as one might wish.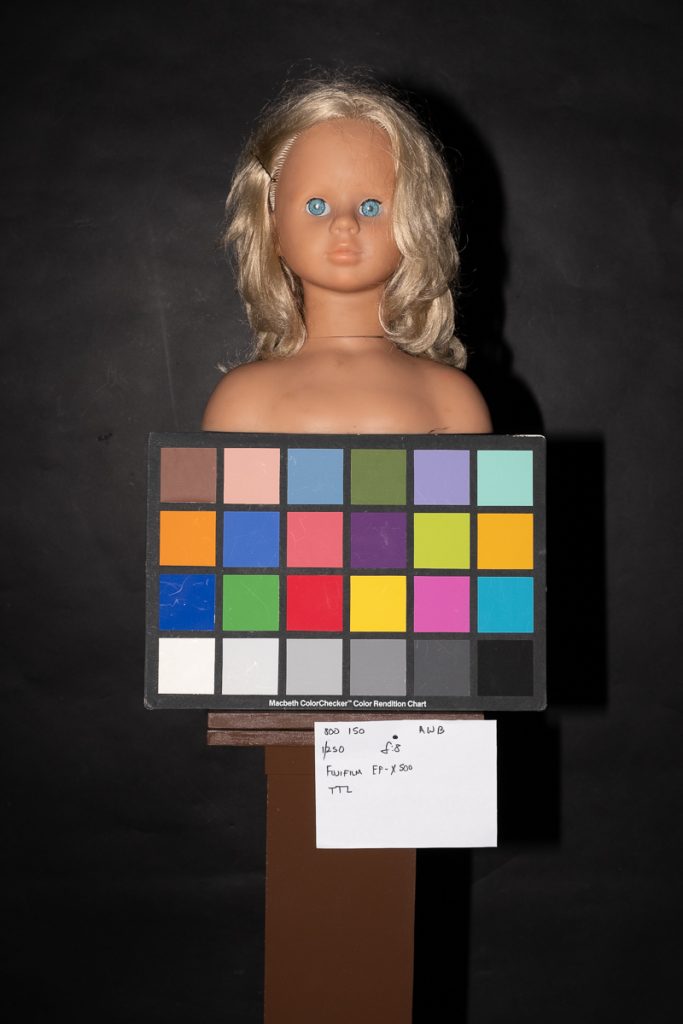 The answer would seem to lie with the 5900º K and some change in the tint. A further period of experiment and then a KWB ( custom white balance ) number to keep on the flash unit as a reminder.
We're getting mega – fussy in our old ages when we consider that in the days of colour transparencies most of us were happy if it came out without blowing the highlights or blocking the shadows. To be perfectly honest I was just happy when I could tell the sky from the ground…
Note: I did test the LED guidance light that is built into the Fujifilm flash as I did the LED panels, for ISO 1250 and 1/15th of a second it Put out only enough light for f:2.82…that's even smaller than the smallest Aputure panel. The light is nice to have, but I think it is just a modelling guide.