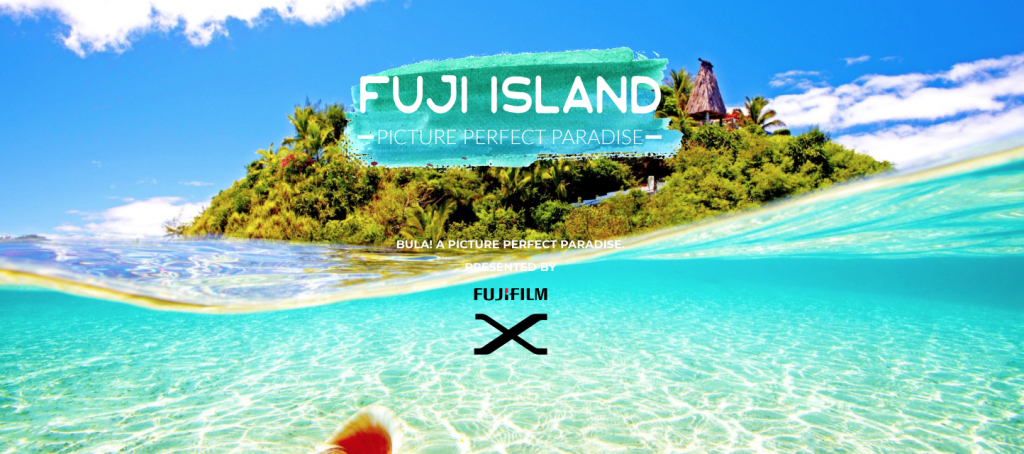 02 Oct

Fujifilm Island

The idea of a tropical paradise island occurs to all of us at some time in our lives. If we fantasize about it ( De plane, Boss. De Plane…) we see private beaches, clear lagoons, 5-star resorts with fine-dining restaurants and cocktails at our elbow. We see private staff, with personal service. And we want to take beautiful pictures of the sunrises and sunsets and the tropical fish in the lagoon…

Well, Fujifilm also fantasize, but they do it big-time…because they have taken a lease on an island just 40 minutes from Fiji and are helping to host it for holidaymakers. They have added their own special expertise with a full kit of Fujifilm photographic gear – including underwater cameras, the new X-T3 flagship camera, and lenses galore. People can book it up, fly or sail there, and be in a tropical photography paradise.

Better still – Fujifilm Australia are running a contest right now for people who view their advertisements that will provide a two-person holiday with all expenses paid. Even if you are not a Fujifilm user ( yet ) you can enter and somebody is going to get the holiday of a lifetime. The link is at :

You can also learn more about the entire Fujifilm X-Series adventure on their Facebook site by typing in @FujifilmXAU. It's always a good read.