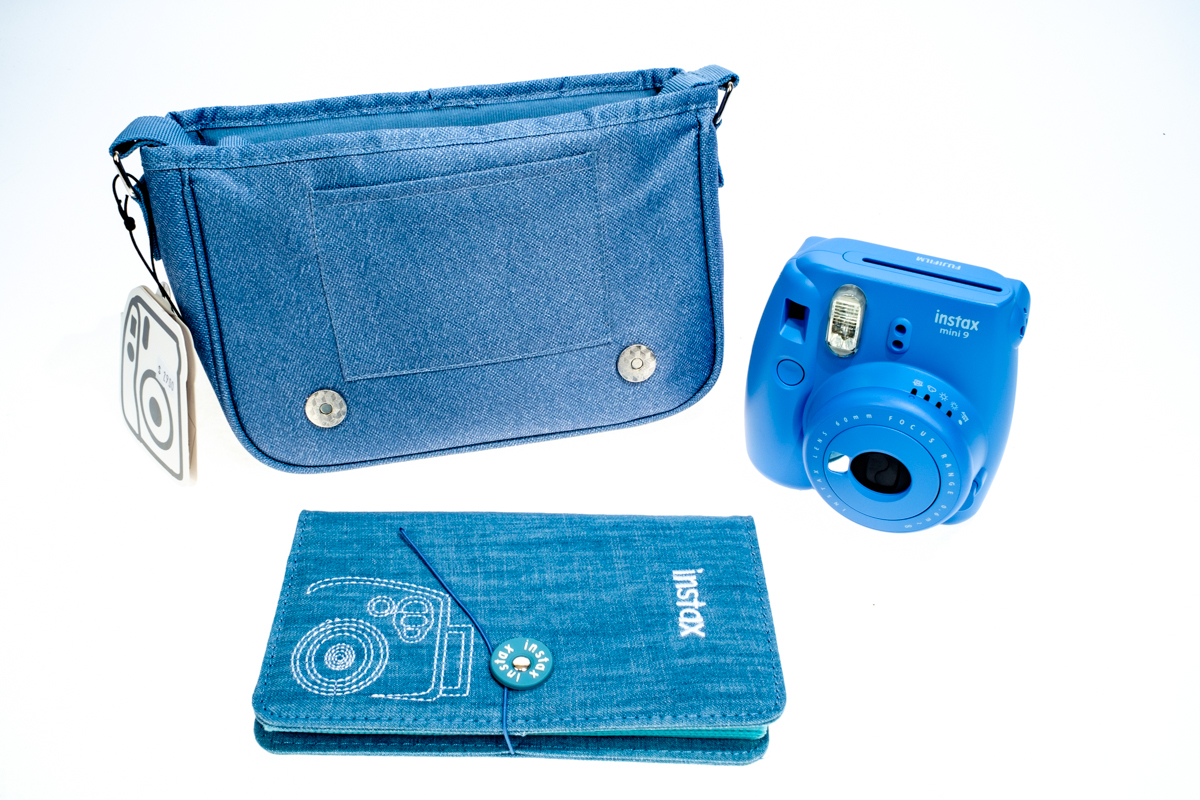 26 Sep

Where Fashion Sitz

Puttin' on the Instax.

I fell for this outfit the instant I saw it…the blue colour of the bag and then the blue Instax Mini 9 sitting next to it on the shelf. I was further amazed at the bonus contents of the main bag: a colour-coordinated photo album dedicated to the Instax mini prints that the camera makes.

Okay – who do you know that would love this camera? Wife, daughter, son, Mum, Auntie…or a gift for a client. Be careful – whoever you give it to will want some of the Instax film to go with it and before you know it they'll be taking pictures of you with the first packet and then asking for more. Be prepared to pose and pay.

Be prepared for a good result, too. The Instax film concept has proven to be one of the most successful money earners for the Fujifilm company based upon the fun factor, but that fun could not have been sustained had the film not proved to be capable of doing a good aesthetic job. It's so good that other camera makers have produced hardware to shoot it – further raising Fujifilm stocks.

If you're not a blue person, ask the staff – I'm sure there are other colours of camera as well – don't know if you get them with coloured bags, but who knows? Fashion is not like a Model T Ford – it comes in colours other than black.