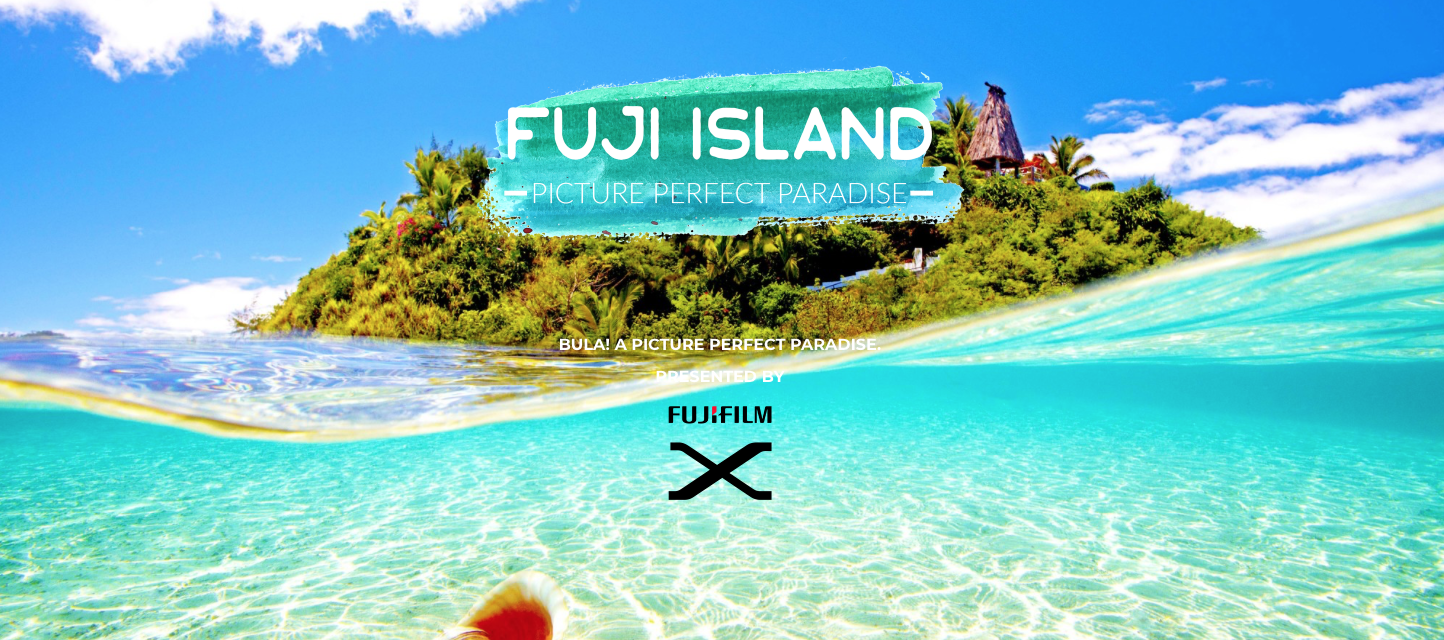 17 Sep

De Plane, Boss…De Plane…!

Or, in this case, De Boat, De Helicopter, or De X-T3…

Let me explain. I spoke to Leigh Diprose from Fujifilm Australia this last week about a contest that his company is running with one of the most unique prizes I have seen – an escape to a private Fujifilm island in the blue Pacific.

The island, complete with resort, has been leased by Fujifilm Australia for people to enjoy the ultimate tropical retreat complete with Fujifilm equipment. It is located near Fiji and is accessed by boat from there in 40 minutes – or you can drop in with a helicopter.

The basic premise of the island is a total resort for rent – at a price per day – that puts you in your own clear lagoon on your own beach under your own palm trees, and with your own staff of 9 to serve you. The total 5-star experience on a private basis. It is the ideal setting for aspiring photographers to perfect their Fujifilm skills for Instagram, Facebook, or any other big social share site.

There is a full set of Fujifilm gear there on the island for you to use – including the new X-T3 flagship camera. Note: I am currently waiting to see one of these flagships sail into Camera Electronic. I wish to go aboard and explore the bridge.

The food is fabulous, the cocktails are on call, and the staff trained to operate the Fujifilm camera equipment as well – you need not try to take professional selfies with your phone – they can make you look good.

But back to the contest. Fujifilm Australia will send you and a friend to Fuji Island all expenses paid – fares and accommodation and everything. Plus you get the run of all the Fujifilm equipment including the XP 130 underwater camera for the clear lagoons.

SO. So what do Fujifilm Australia want in return? You must enter the contest by making a comment on their website…that's it. the best comment wins. I'm probably not allowed to enter but everyone else reading this is. And let's face it; with the cold miserable winter weather we've all had, couldn't we use a couple of days on a tropical island with cocktails and cameras?

To start your adventure, go to the main Fujifilm Australia Facebook page…I have it as Fujifilm X Series AU on my browser…or you could dial up FujiIsland.com.au and look at the video presentation. Then follow instructions and think up your comment.

And when the X-T3 flagship pulls into harbour here at the shop, I'll let you know.