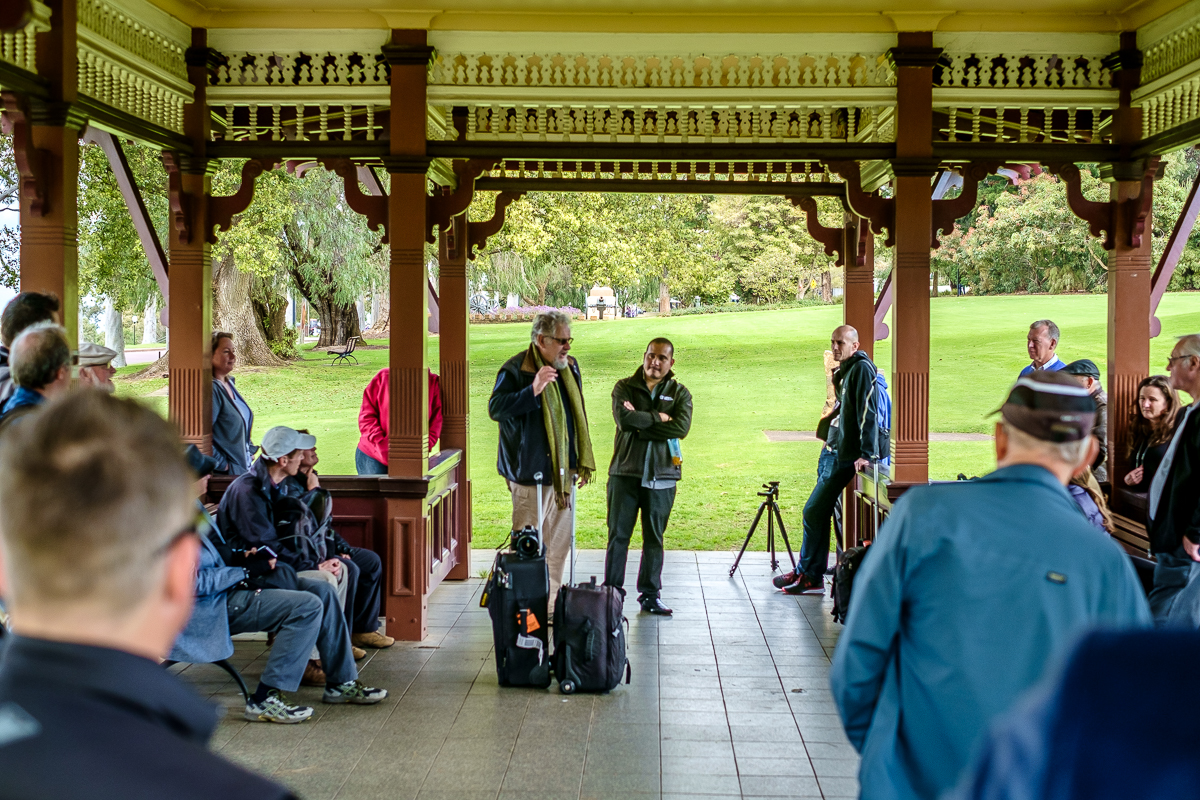 10 Sep

A Short Walk To Joy – Part One

I took part in a Photo Walk sponsored by Nikon Australia and Camera Electronic this last week and had a very enlightening hour with a very enlightening bloke.

The venue was Kings Park up near the KPB offices and the Old Tea Pavilion. I was delighted to discover ample free parking space at 1:00 in the afternoon – but I'll bet a weekend in wildflower season would see the place packed out. Cold spring days mean you're not over-touristed.

Didn't stop the Camera Electronic and Nikon punters, though – there was a solid gathering there at the Tea pavilion when Steve Parish started to talk.

It wasn't a dry lecture at all, because Mr Parish is not a dry man. He came right out and explained that his work was to promote good mental health through joy and connection with the natural world – and his best way to do this was natural photography. But then he explained how unnatural that can be…

You've all read the press cases involving controversy about manipulation of images – where a photo-reporter adds or subtracts something from a picture to make a better story with it – and how they are severely criticized for it. Well, that doesn't apply to the artists  like Mr Parish who see the beauty in the world and are not afraid to work all the wonders of post processing so that their viewers see it too. He's dedicated to a good picture.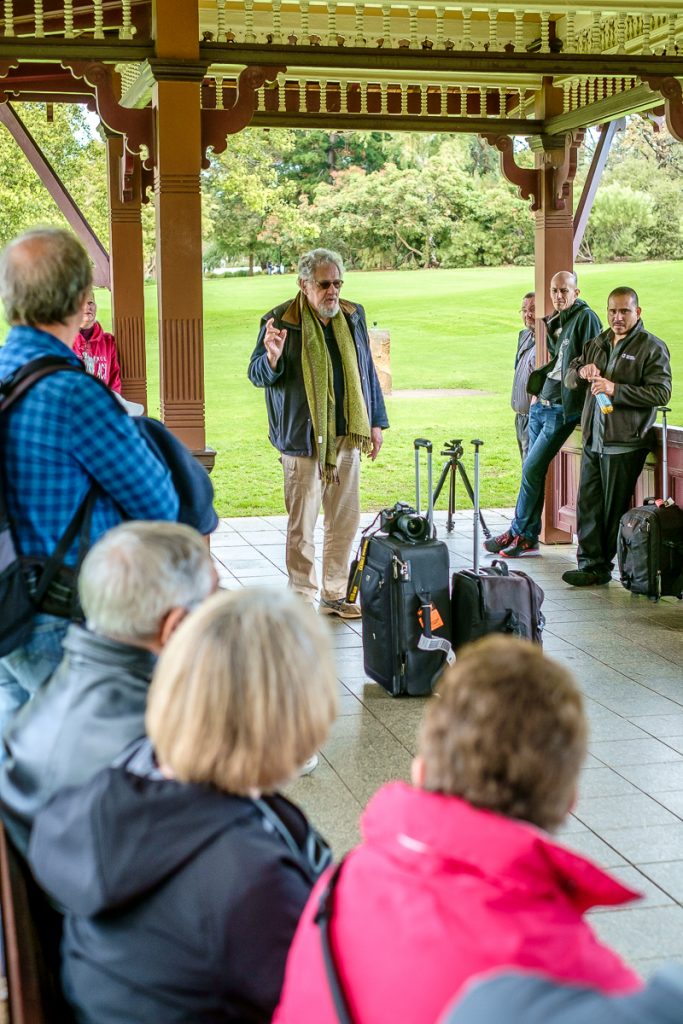 That dedication might see him taking several similar shots of a subject and blending portions of image from separate captures. It might see him supplementing the natural light that he loves with small artificial sources ( though rarely flash ) to improve the contrast or direction of light.  It might see him steadying his subjects or shielding them from the wind to get a perfect specimen illustration rather than an artistic interpretation.
It's not an isolated attitude. There are several very famous and successful Western Australian professional photographers and print makers who freely and cheerfully explain all the post-processing artistry they work through to get illustrations or large salable prints – prints that win awards and are snapped up by the buying public. It puts into perspective some of the tut-tutting that goes on about purity of capture or of image. And as long as these artists are not pressing a political agenda via images upon the viewers, I cannot help but feel that they are right work as they do.
Any rate, the large and appreciative crowd  hung on each word  – both the preamble and the practical discussion up by the flowers – and so did I. The next post will set out some of Steve's ideas – and some of them will surprise you.