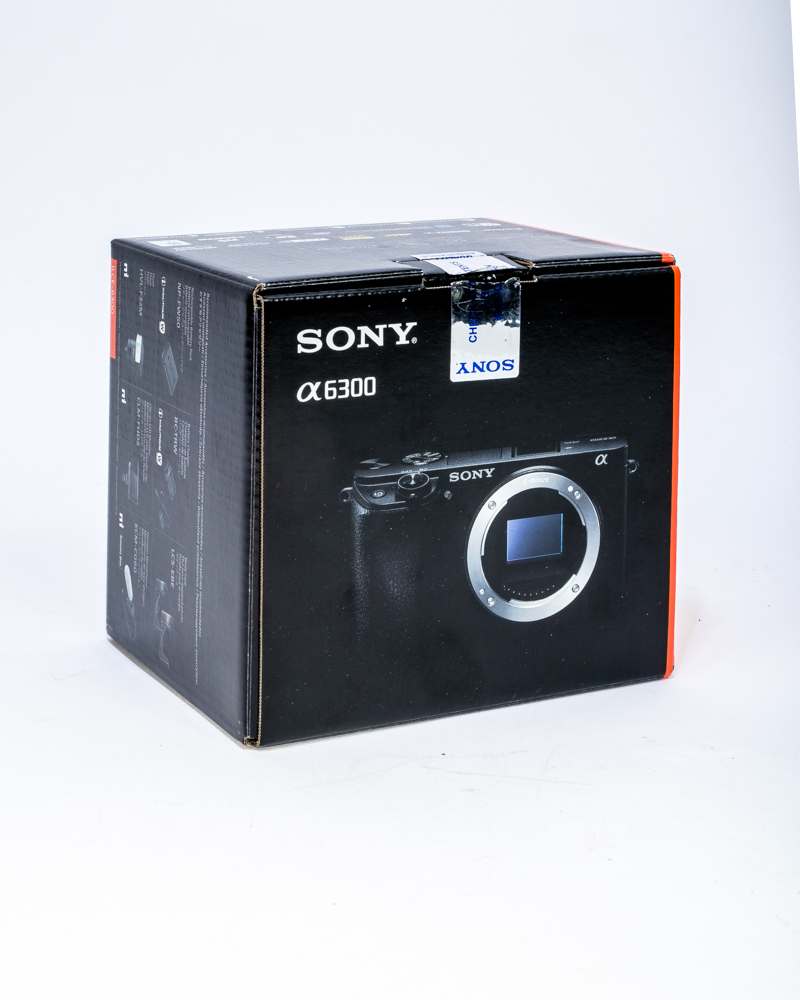 07 Aug

Sony Week…Two…The Camera

The Alpha 6300 camera is not a new camera in Sony's terms. New in Sony's terms is whatever is behind the green door and is going to be released at the next trade show. They have a wonderful variety of new, and if you are a fan of it, you can always anticipate something.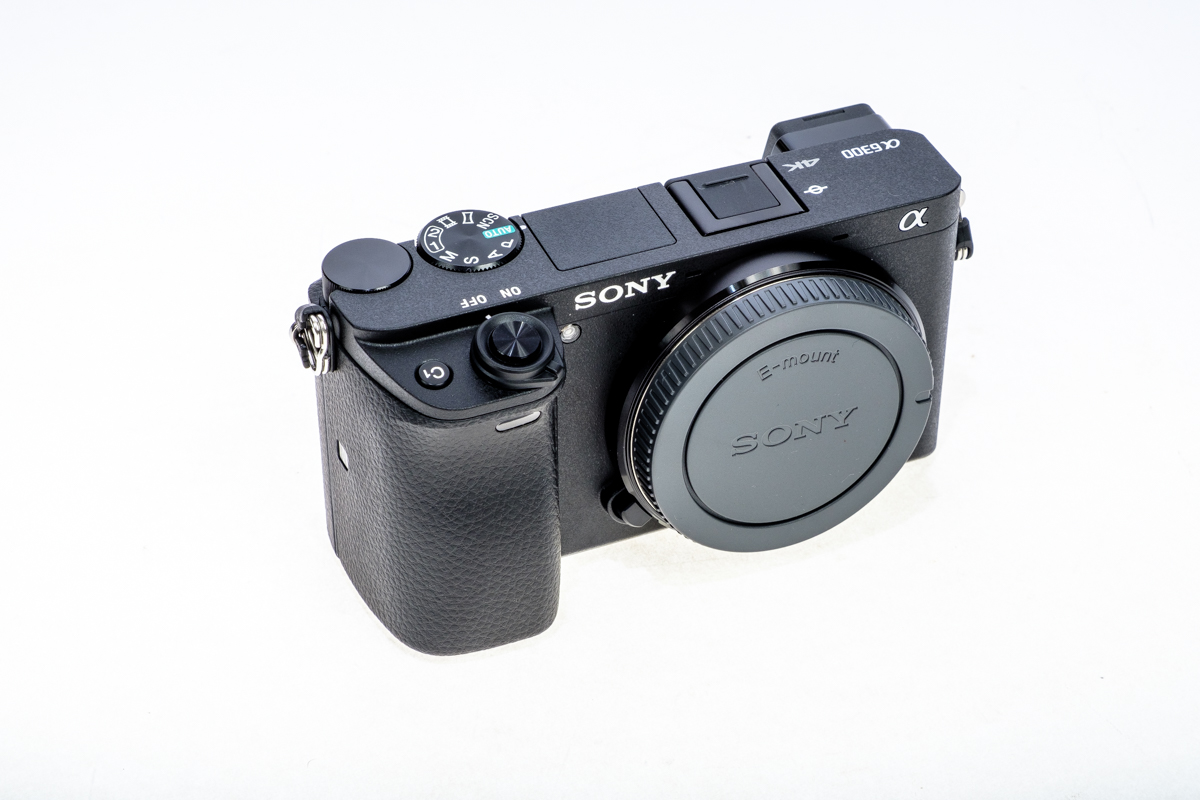 But this is a tried product. It's an APS-C-sensor camera that is designed to do pretty much everything you want in a small sensor travelling machine. It is ergonomically nearly perfect – with a north-west viewfinder, tilting LCD screen, good RHS grip, and all the wheels you need to steer it all under the right thumb. It's E-mount, with onboard extending flash, and a dedicated Sony hot shoe. Built like a brick, and sort of square like one as well, it could ride in any traveller's bag with whatever lens they though best suited them.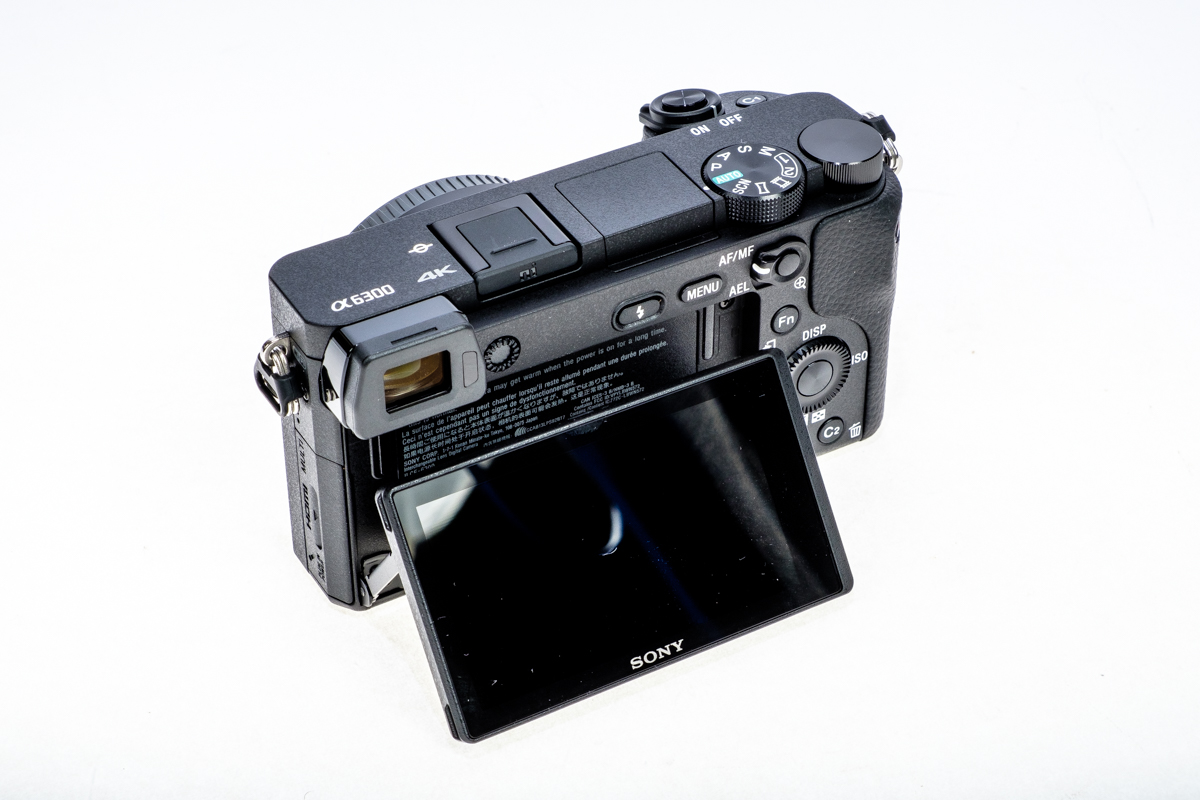 Note that Sony use the wheel around the D-pad as the second adjuster when you are in Manual mode. There's enough custom buttons to suit most sensible users. You can shoot 4K video.
My interest was sparked by the ports under the LHS panel; the standard info in and out, a port to charge the battery in situ and another that seems to promise constant power into the camera. But is it a microphone port?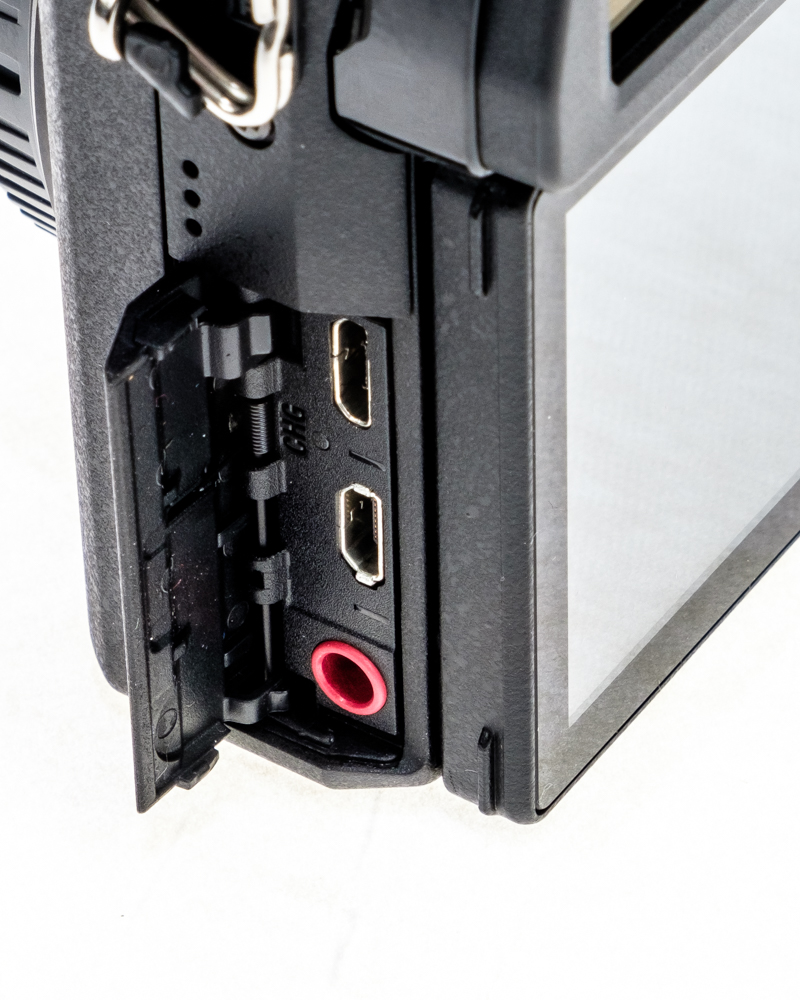 In any case, the Sony designers have realised that they need to make their products balanced – hence the central tripod screw and the central hot shoe. Both helpful to different people for different reasons.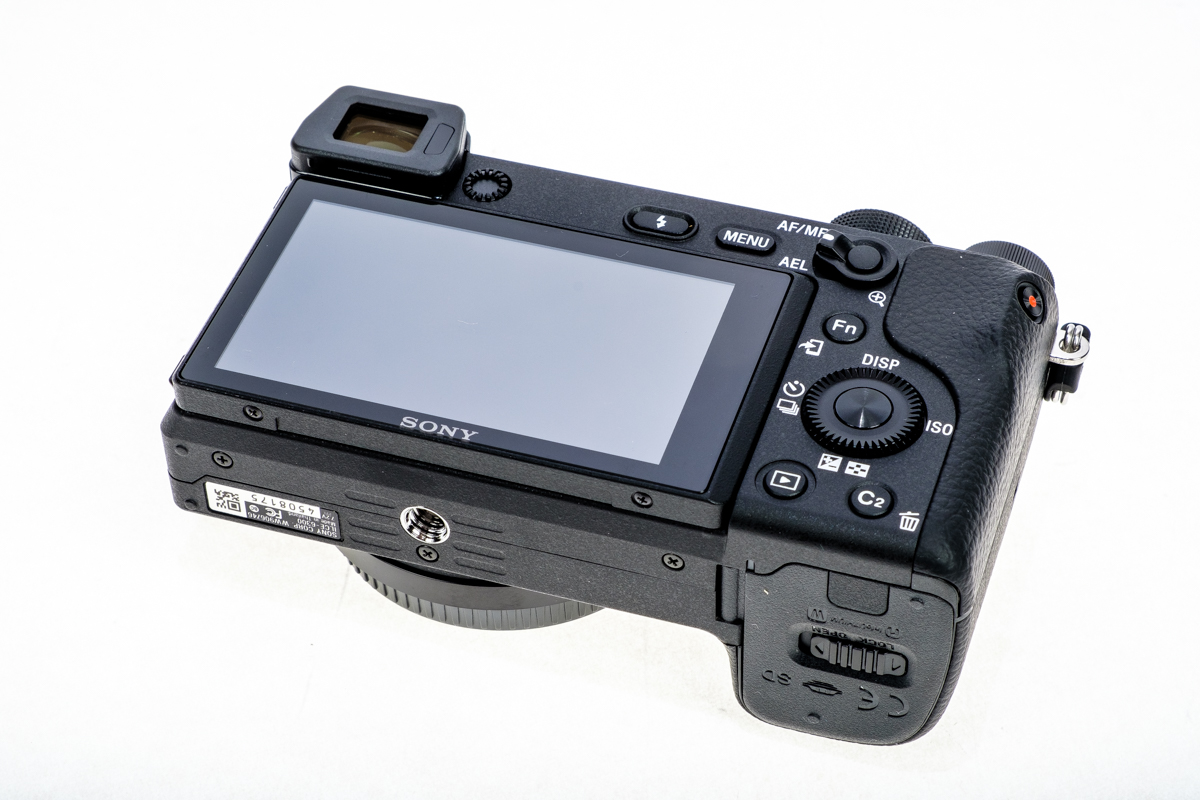 I found the Sony menu easy enough to follow, though there are esoteric byways up which one can stray. I was able to rig it to deliver what I ask of every test camera  – RAW and jpeg, an average colour rendition, and the ability to fire manually with the Elinchrom Skyport transmitter. There were no puzzling twists of the English language in the menu that did the opposite of what we would expect. Fujifilm, please take note…
The essential feature for me was the hot shoe – Sony provides a series of tiny connection points in under the front lip of the shoe for the various TTL conversations that must pass to and fro between camera and flash. This is hidden from damage and does not interfere with most manual guns or triggers. I needed it to try the magnificent Sony flash I found on the shelf next to it.