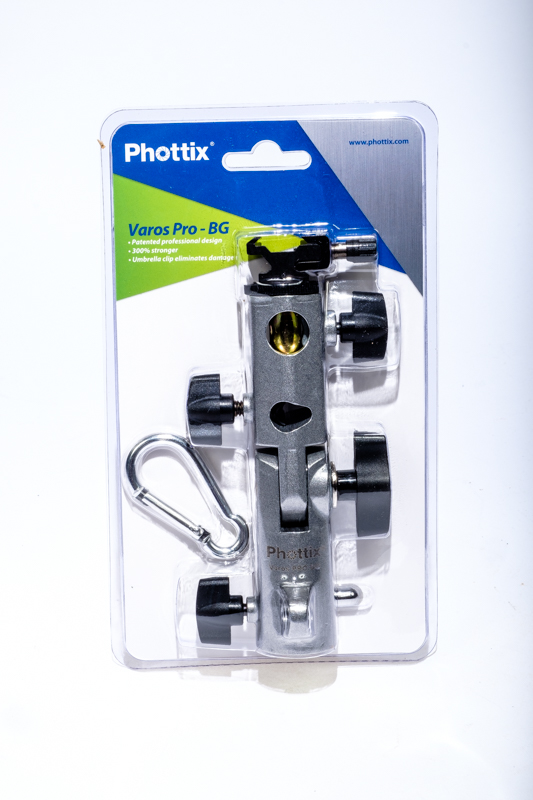 27 Jul

Not Only But Also…

Do we all love the household trade pavilion at the Royal Show? I know I do – you can have the midway rides and the petting zoo – give me the spruikers demonstrating tomato slicers any day. If I miss out on seeing the Miracle Window Cleaner take half a kilo of margarine off a sheet of glass I reckon I haven't been to the show. And it's not just for the benefit of the rural seeds – I'm standing there gawping along with them. I get my Jethro on…

The product on our screen today, Folks, reminded me of the pavilion and the stalls with the bargain basement package deals. It's one of the tilting adapters that convert a standard light stand or tripod into a studio flash with an umbrella reflector. You've seen 'em before made of metal or plastic, but they rarely come as fully equipped as this one.

The Phottix Varos Pro-BG is one of the metal variety and they make no bones about it – they polish it bright. Most of the accessories included are metal as well.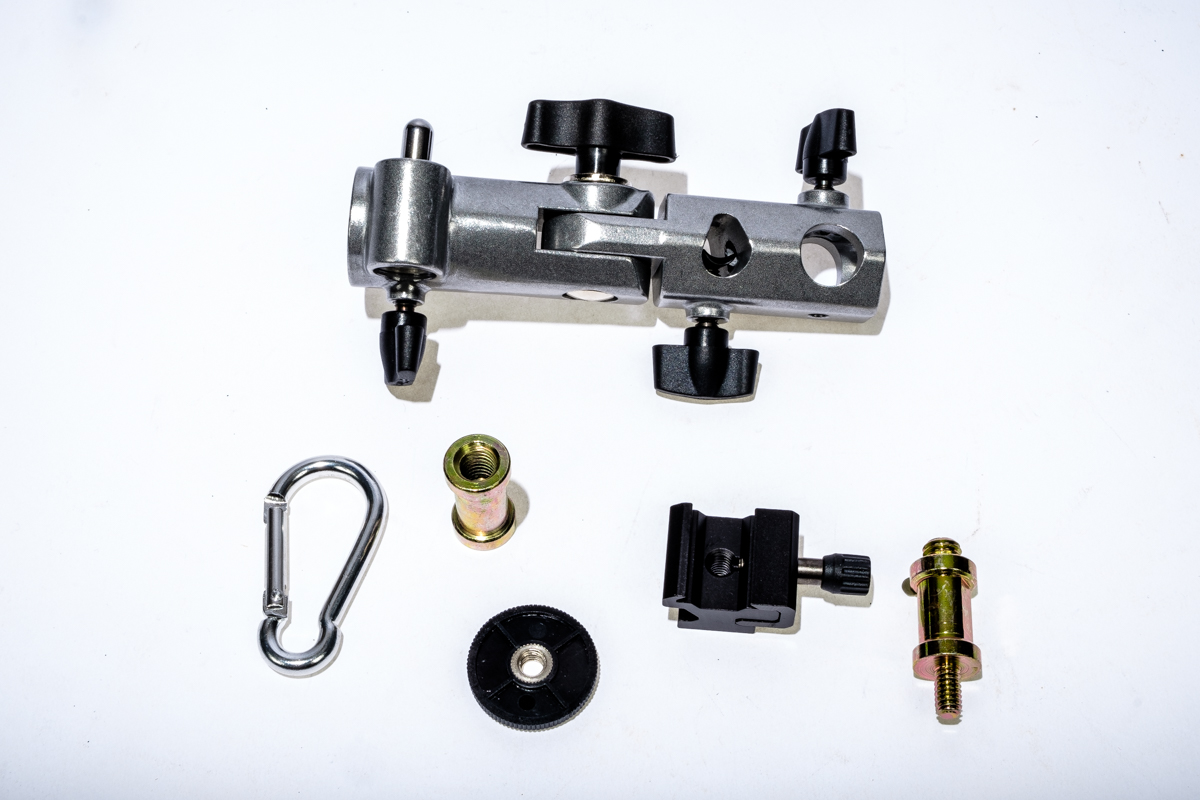 The  locking screws have commendably large T handles and one end features a spring release for the internal adapter. Normally this end might plop down onto a standard light stand, but in case you'e adapting to a tripod or other 1/4″ 0r 3/8″screws there are male and female metal adapters included.
A foot-clamp in metal will secure your speedlight and there are enough off-axis holes to send the various componemets sideways if you need this.
I particularly like the provision of a tie-down loop in one end of the metal casting and a carabiner to go with it. We forget that even as simple a rig as a light stand and a brolly can become an orbital vehicle in the right, wrong conditions.
Note for the practical. These tilting adapters and a speculative hour in Bunnings in the electrical section may lead you to make your own lighting gear. Then you can make videos at the Royal Show of men selling things to take margarine off window panes.