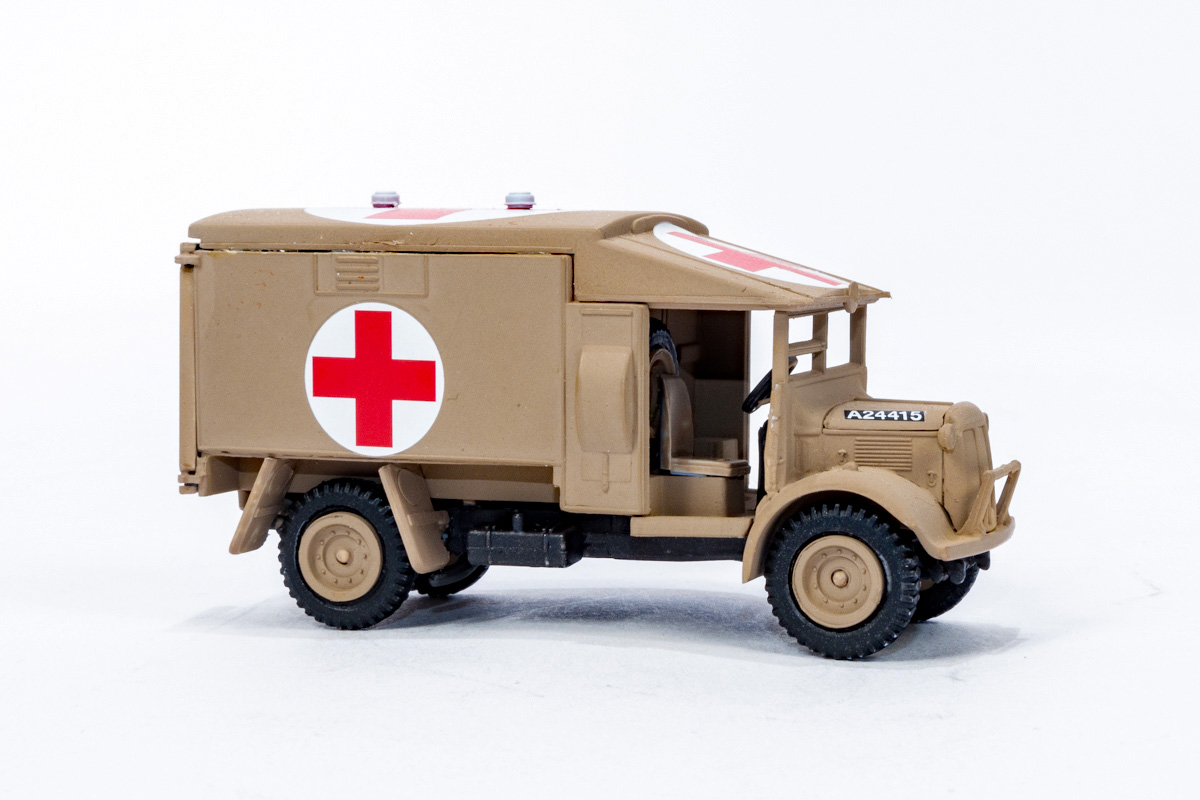 20 Jul

Monstrous Ink

I hope I don't get a lawyer's letter from Pixar over that one…

Perhaps I should have entitled it Monstrous Pixels…because the new camera from Fujifilm includes a control that can be used to evoke more horrors than Hammer ever thought of. The last time I did something like this I used a pentagram and a candle and we were cleaning slime off the walls for a week…

It's the beautifully finished twist knob on the top left panel of the X-T100 camera that did it. As programmed by the factory ( possibly with the help of Studio Ghibli ) you can use it in the SR+, Sp, and Adv modes to change a lot of things – different speed and aperture combos, different shutter opening times, different film simulations for the jpeg files. All useful if you are not entirely sure what would do the best job.

And then there is the business of the art filters in Adv. Observe the Austin ambulance in the heading image – a perfectly useful airfield vehicle. The lens and a normal setting has rendered it accurately – any deficiencies are due to the model builder.

Here is a $ 900 camera pretending to be a toy camera. Why, I do not know.
And here again it has the facility of losing all colours except red. ( and you can do that with green, purple, yellow, etc )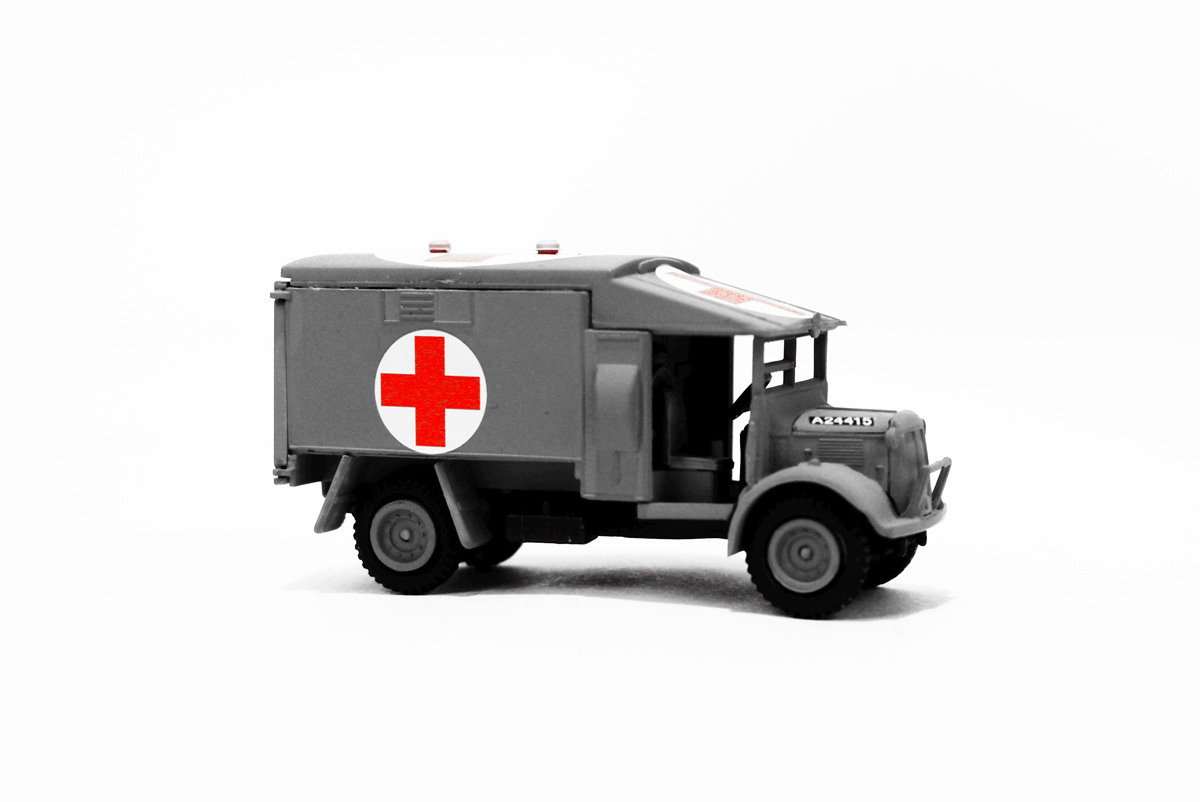 Do you wish to be dramatic with HDR? ( sure winner in the camera club comp…) We CAN be dramatic!!!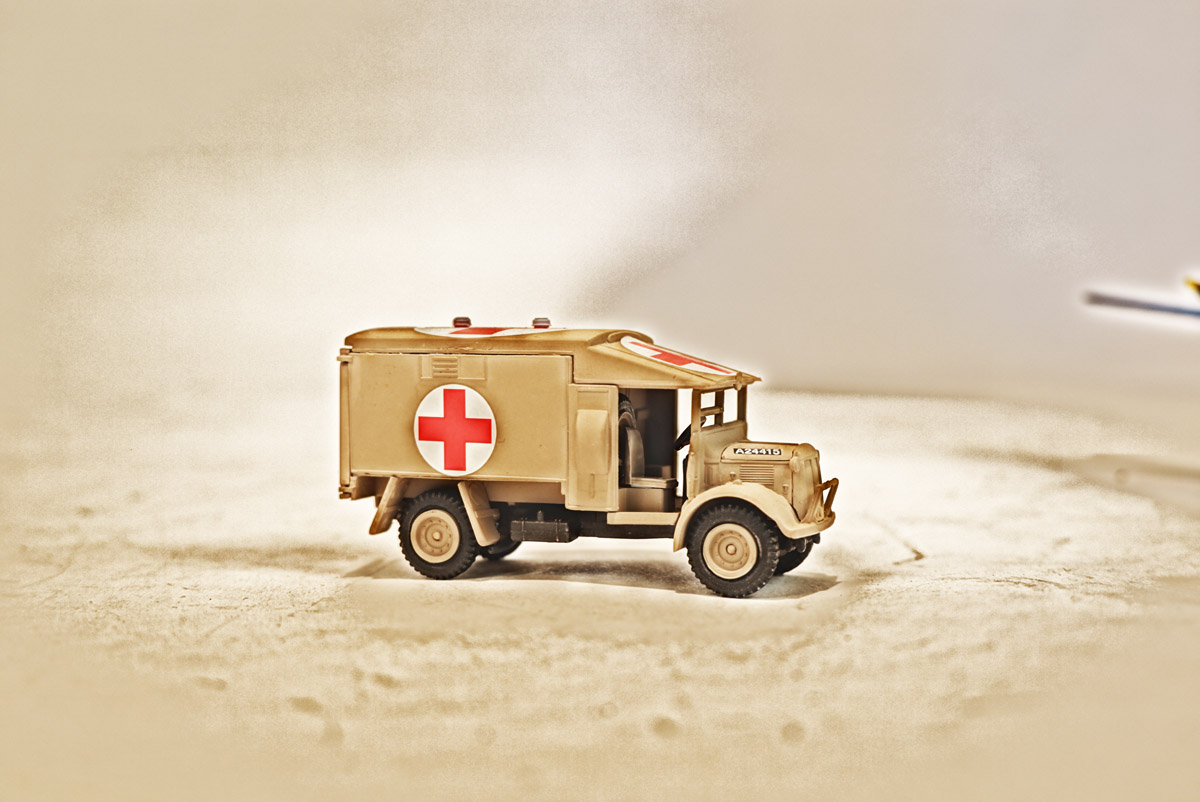 Or do you hanker to sleep with the fisheyes…?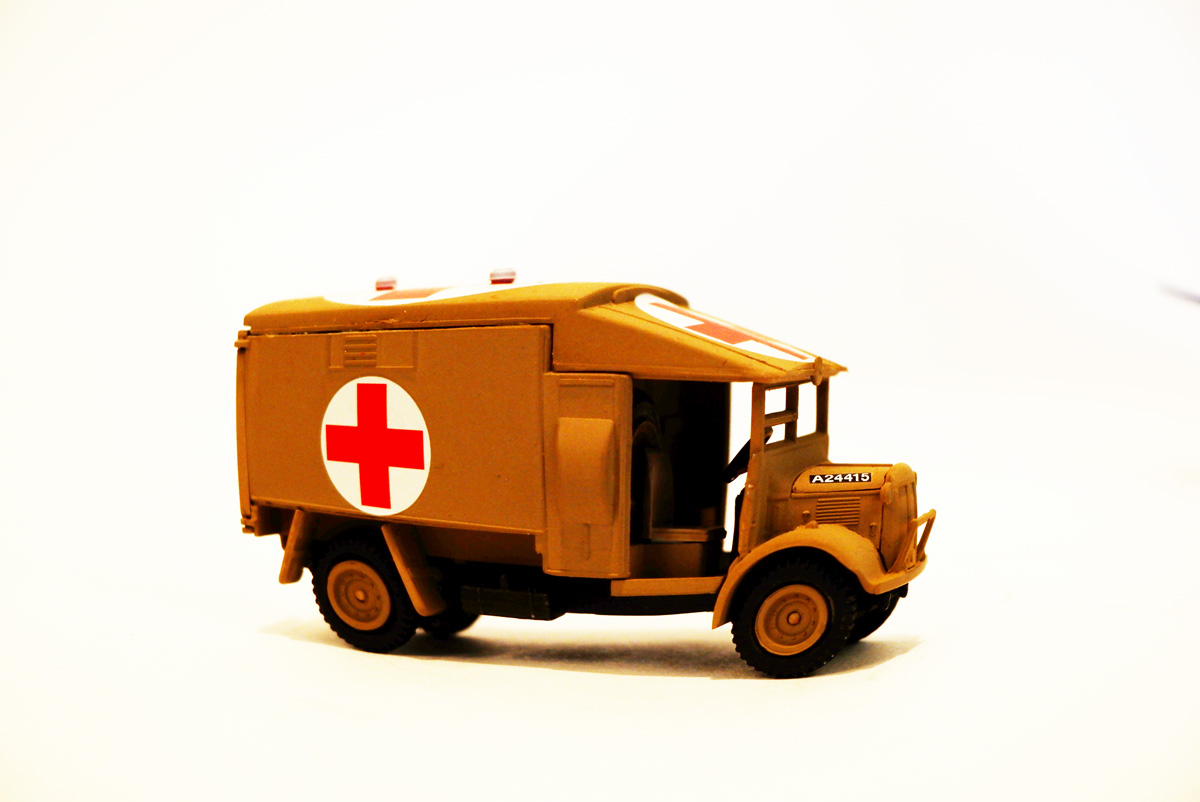 The fact that the camera has an easy access to your Facebook, Twitter, Instagram, or other image site via your mobile phone means that you will be tempted to share this with others. And remember that anything shared once is there forever. When you reach the peak of your photographic career someone will pull them out of a hard drive and show them off.
The ease of access with one knob also means ease of egress – by all means play with these as much as you want…and if there is one that genuinely stirs your heart, disregard all the heavy-handed humour. But leave the camera set to the regular channel for most of the time. Better still – leave it on RAW/jpeg and do all your banjo picking in post processing.
Note: I did set the X-T100 to RAW/jpeg and was surprised how long it took to feed into a card. I suspect this might have been the card speed, though. If you get this rather nice new camera, treat yourself to new, fast card.