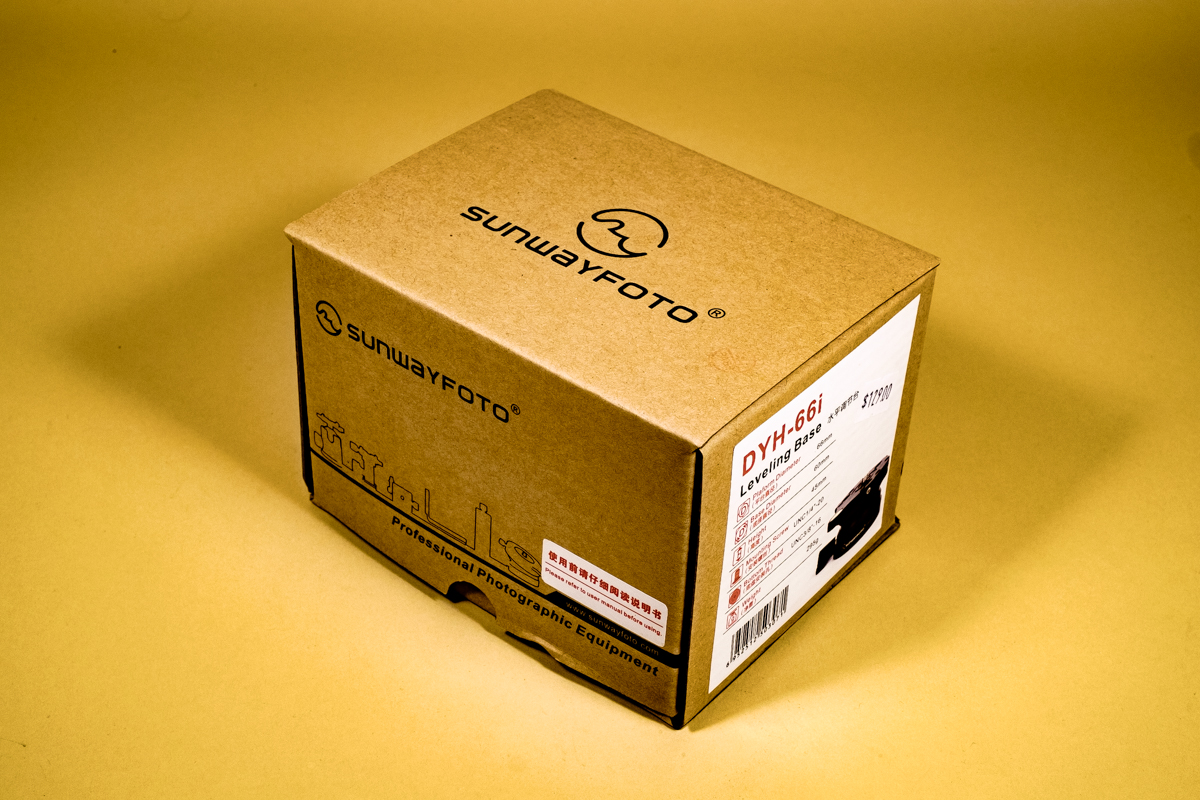 06 Jul

Landscapers Need Not be Skyscrapers With Sunwayfoto

I am starting to seriously love Sunwayfoto equipment. It's not a new infatuation as I have had various bits and pieces from their factory for years ( even before Camera Electronic decided to stock it…) and I look longingly into the cabinet each time I check into the Stirling Street shop. This week's visit yielded something I have wanted to see for a long time.

The DYH – 66i Leveling Base is a very specialised bit of metal – it is aimed at the dedicated landscape shooter who may be using medium to heavy-weight cameras and lenses.

That might seem to be a contradiction in terms, as the landscapes that people go to see are generally kept outside and a long way away. Some of them are up mountain sides and some of them are out on wet beaches – but the thought of hauling heavy gear to make the pictures is rather daunting. Oh, the experts will do it, but I'll bet they would like a way of doing it easier. This Sunwayfoto accessory may be just that.

Imagine a tripod for landscape work – it'll be a compromise of weight/size/flexibility/stiffness…just like the back and knees of the person hauling it. It will likely have a three-way head on it if the user is fussy, or a ball head if they are not. In any case, due to the nature of nature, most of the landscape shots will be taken in the landscape – or horizontal – orientation. The tripod head won't vary very much from flat out. In fact, hauling a head that is big and sturdy and complex may be quite unnecessary for this class or work.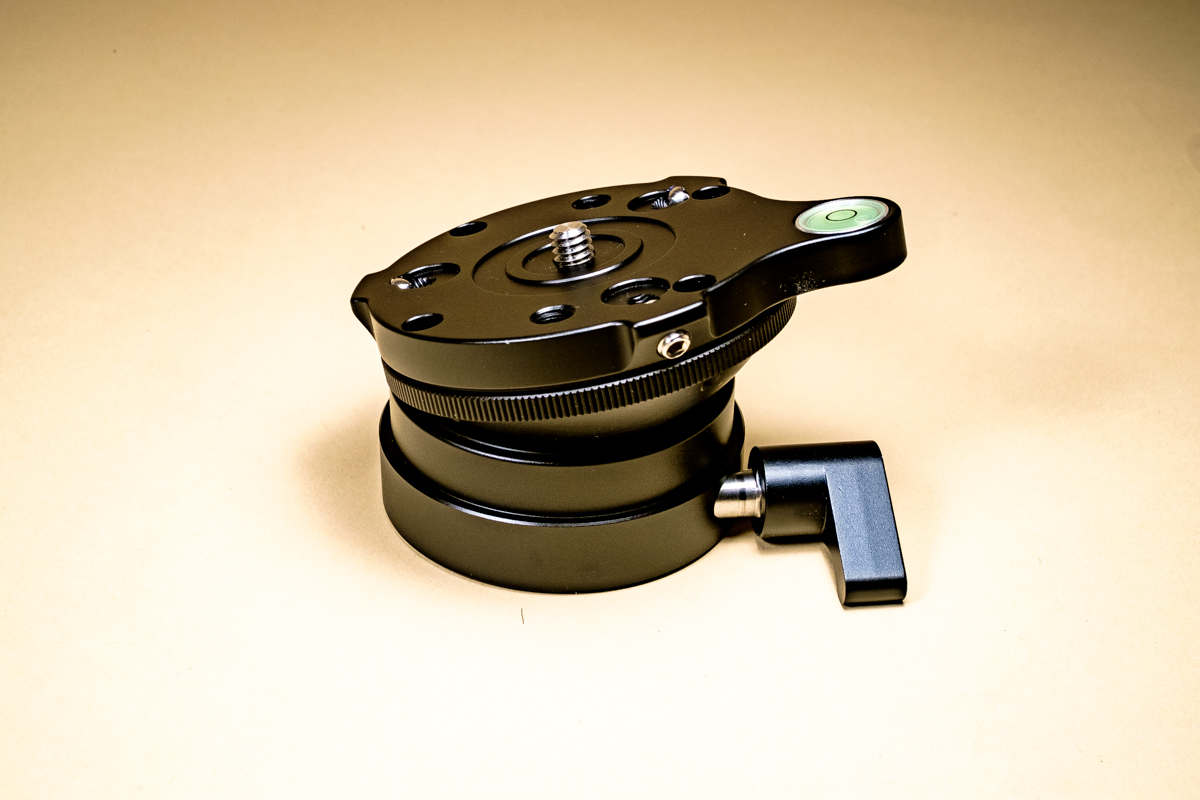 In steps the DYH-66i. It has a big curved rotating plate set in a bowl that will allow 15º tilt in all directions. There is a positive lock for the bowl. there are even grub screws round the edge to make sure that whatever is mounted on it doesn't rotate. It replaces the standard ball head to specifically allow you to true up your camera without asking for wild vertical angles.
There's a bubble level built to the side of the bowl to let you check that you've achieved flatness.
Think of it as a smaller but sturdier partial ball head – that bowl and plate will take a far bigger camera than similarly sized full ball heads. And it is all superbly machined and finished. It would also combine with a horizontal turntable for the panoramic enthusiasts.
They do a great product in a brown paper box, don't they?