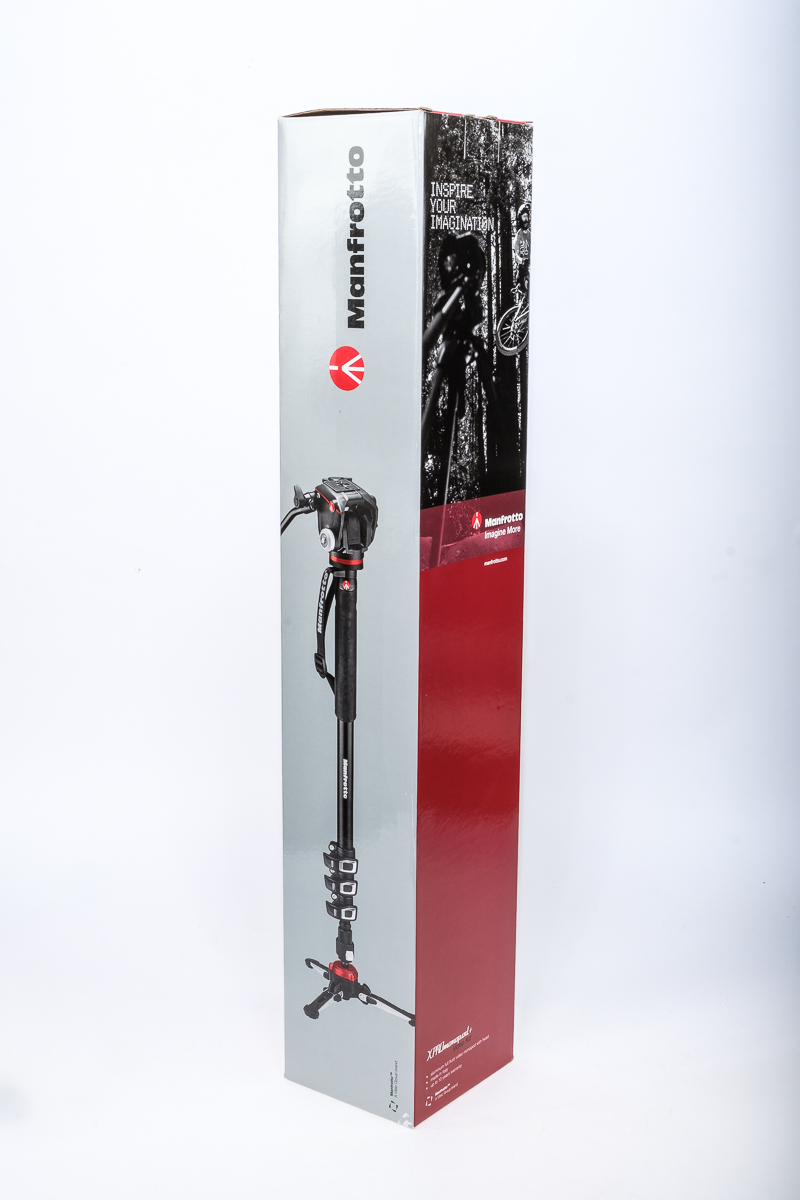 07 Jun

The Battle Of The Leg – Part Two

The Manfrotto video monopod seen today – the MVMXPROA42W –  is a surprisingly stylish competitor for yesterday's Sirui. It has more, and less than the other one, and you'll have to decide if that's what you want.

To start with, the leg is aluminium, and might be thought heavier than carbon fibre – except hefting the two boxes doesn't seem that much different and this one has a video head on top as well. You may debate the virtues of Alu and CF at the next camera club meeting when the Canon/Nikon debate falters.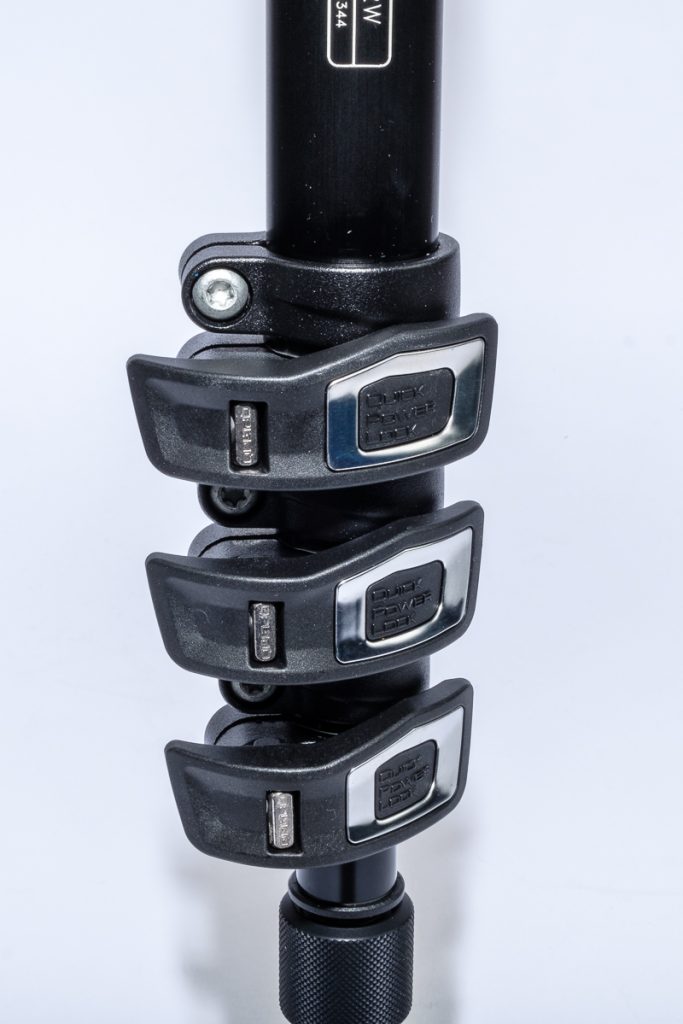 The leg locks are lever-click and adjustable for tension so you can cope with eventual wear. There are 4 sections to the pod but in the supplied form there is no carry bag. You have to buy that separately – Manfrotto makes good bags.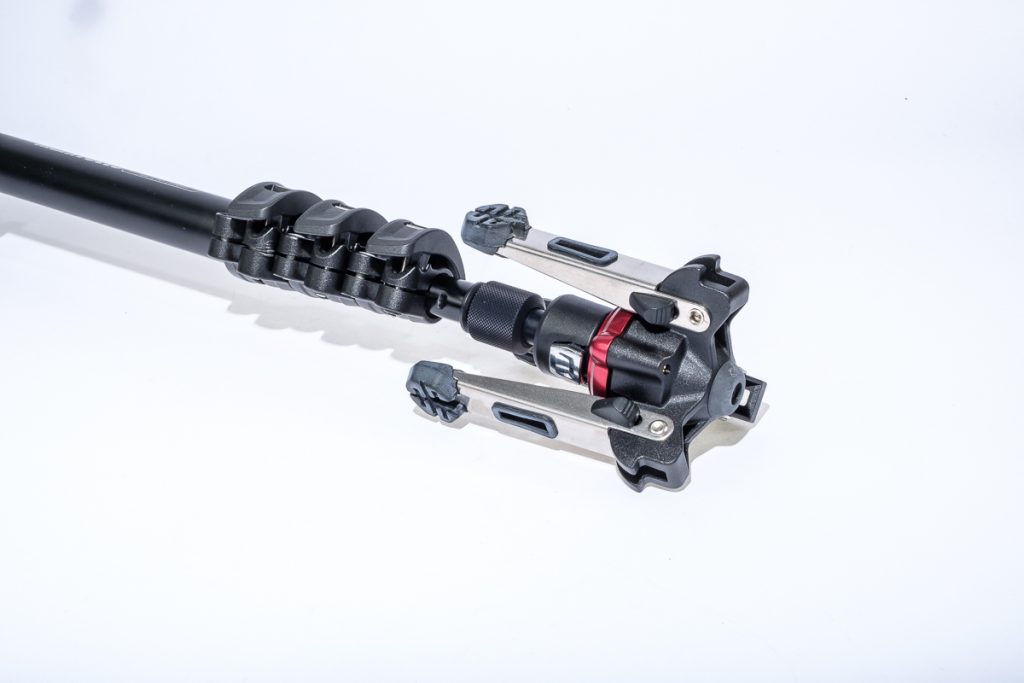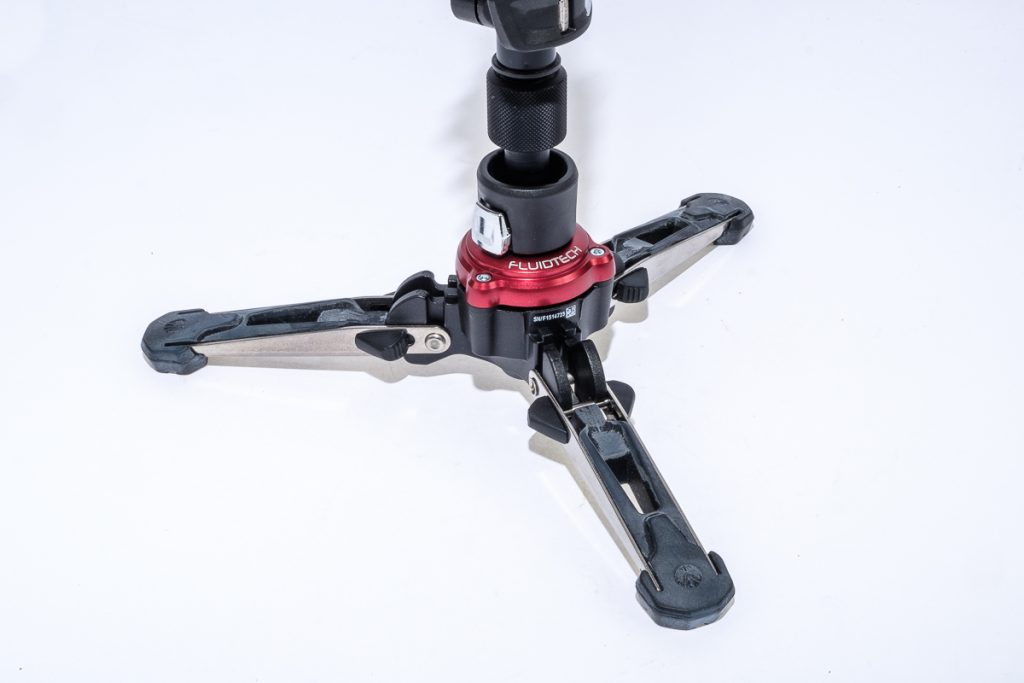 The bottom feet are much like the others but he locking mechanism is not as delicate. There is a press-button collar that bears down on the ball joint to keep things upright or to loosen them for swivelling. Note that this is not a tripod that will support your camera while you go off for a sandwich – those are stumpy little legs intended to cope with uneven ground. You still have to supply the two other legs that make this a stable arrangement. If yours are stumpy as well you may be very steady indeed…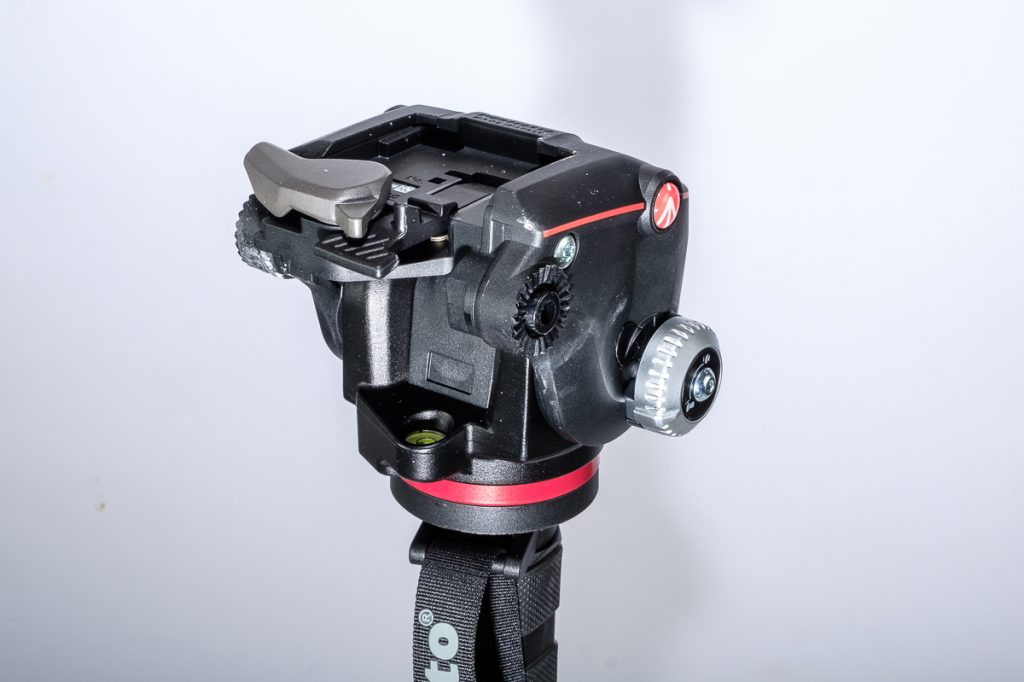 Up at the top there's a rubber comfort grip to safeguard your fingers in freezing weather, but the panning and tilting are left to the dedicated fluid video head. You'll need one hand for the top of the column and one on the lever that controls the head. If you're triggering your camera as well, presumably there should be some sort of cable release or electronic controller that goes under your hand on the head lever. If you have a focus-puller, aperture-puller, and sandwich/cappuccino/continuity person on set, you'll have hands enough for everything.
The head has the standard secure Manfotto quick release plate. It should be able to smoothly work any video rig you can lift. I write that knowing someone, somewhere will have so much attached to their camera that they will be in danger of overbalancing and falling sideways into the mud. The Manfrotto will delay this for as long as possible but gravity and physics always win in the end.