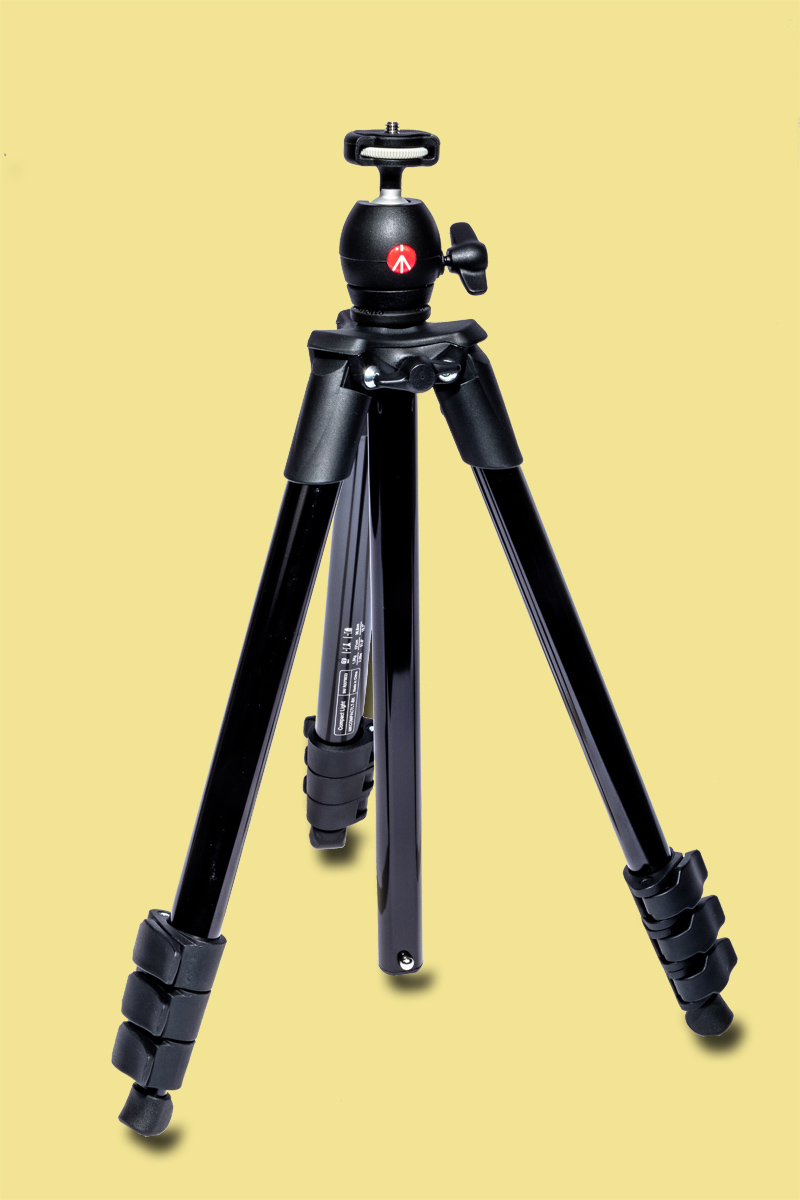 11 Jun

Start Out Little With Manfrotto

Someone asked if Manfrotto was the guy who used to play for Milano Wednesday? And was he the one with the collapsing leg? The answer is no, on both counts. Even if he had a collapsing leg he would have two spares…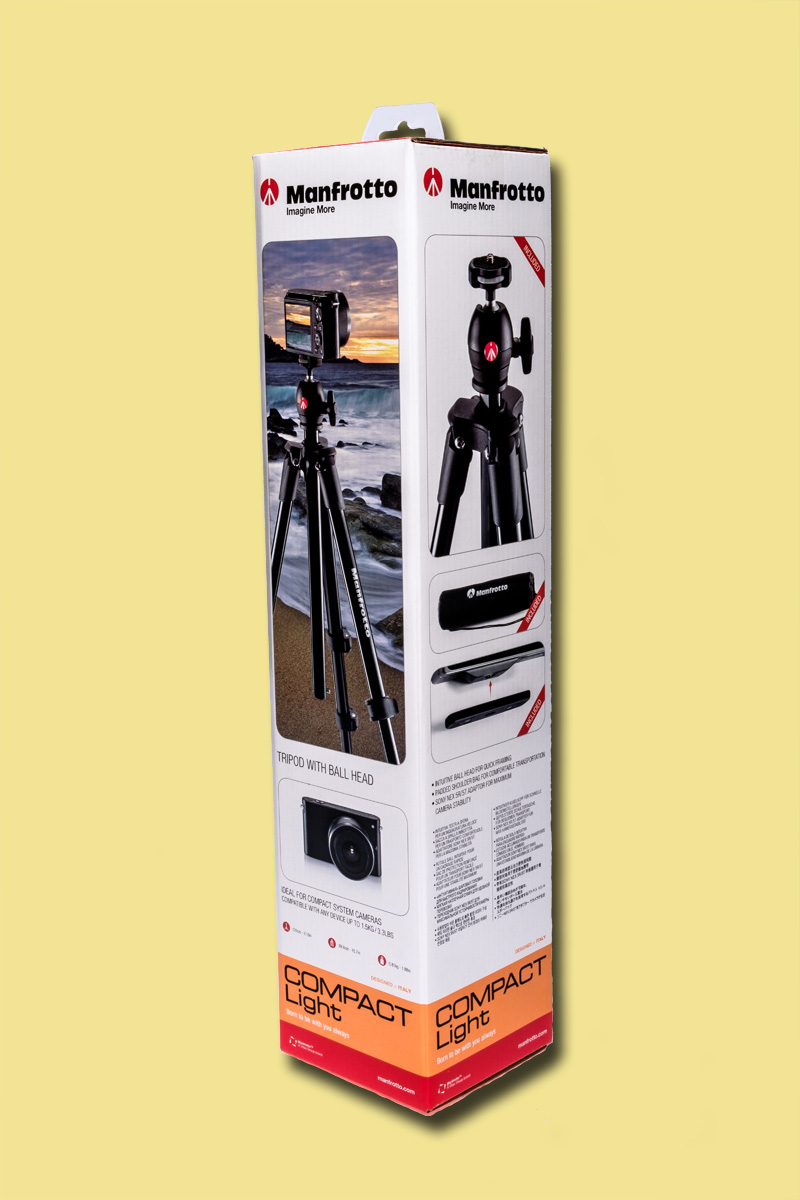 The small Manfrotto tripod today is the Compact Light. And it is exactly that – designed for the traveller who is toting a small still camera, this tripod would be best for the compact, bridge, or mirror-less models.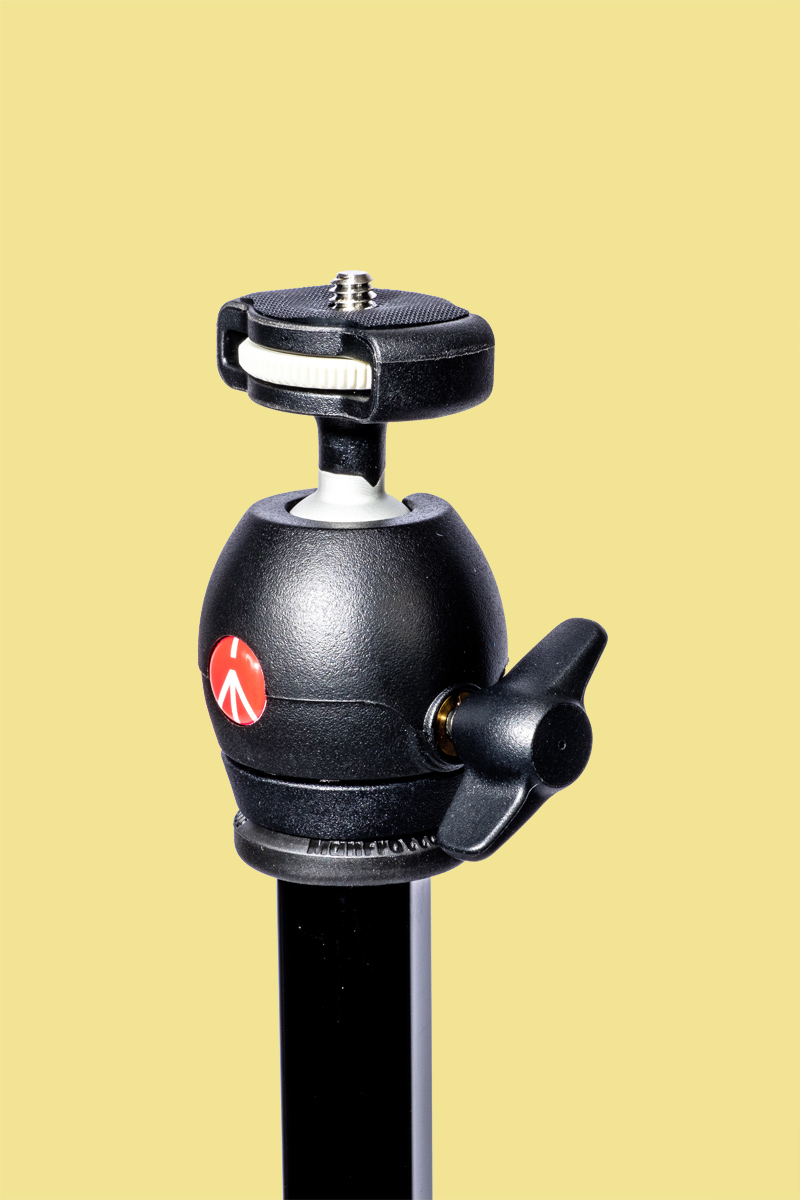 All the controls are simplified – the leg locks are the flip lever type, the central column and ball head are tightened by wing levers, and the attachment to the camera base is the old-fashioned screw type instead of a quick-release block. All this makes for a smaller profile. That ball head does not demount.
Light weight is taken care of by the plastic yoke and feet, though the legs are aluminium. You can invert the central column for macro work.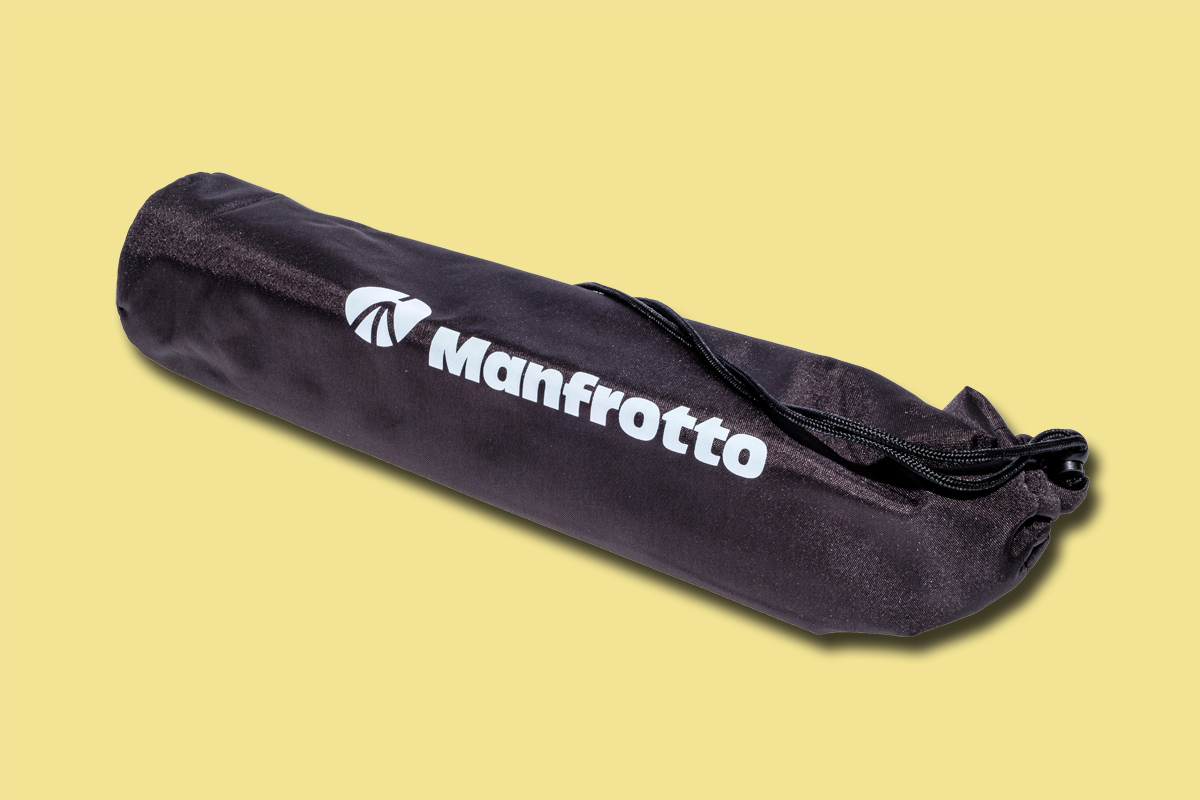 It comes in a well-made Manfrotto shoulder bag. Note: All three of this weeks' Manfrottos come with similar bags – I've pictured each one but they differ chiefly in size. At least you've got 'em in the price.
This could likely pass for cabin baggage anywhere.
Note for the confused: The previous post on this column came out days before it was meant to due to the author typing too late at night and hitting the wrong button on the keyboard. Rather than make it disappear, he'll just spin another tale on Wednesday in its stead.