20 Jun

Nikon Cameras And Lenses For Free

Um, Let me clarify that headline…We have a new Nikon catalogue full of cameras and lenses that you can have for free – the cameras still cost money. It just came out last week and the Nikon Australia representative, Michael Phillips, was showing everyone.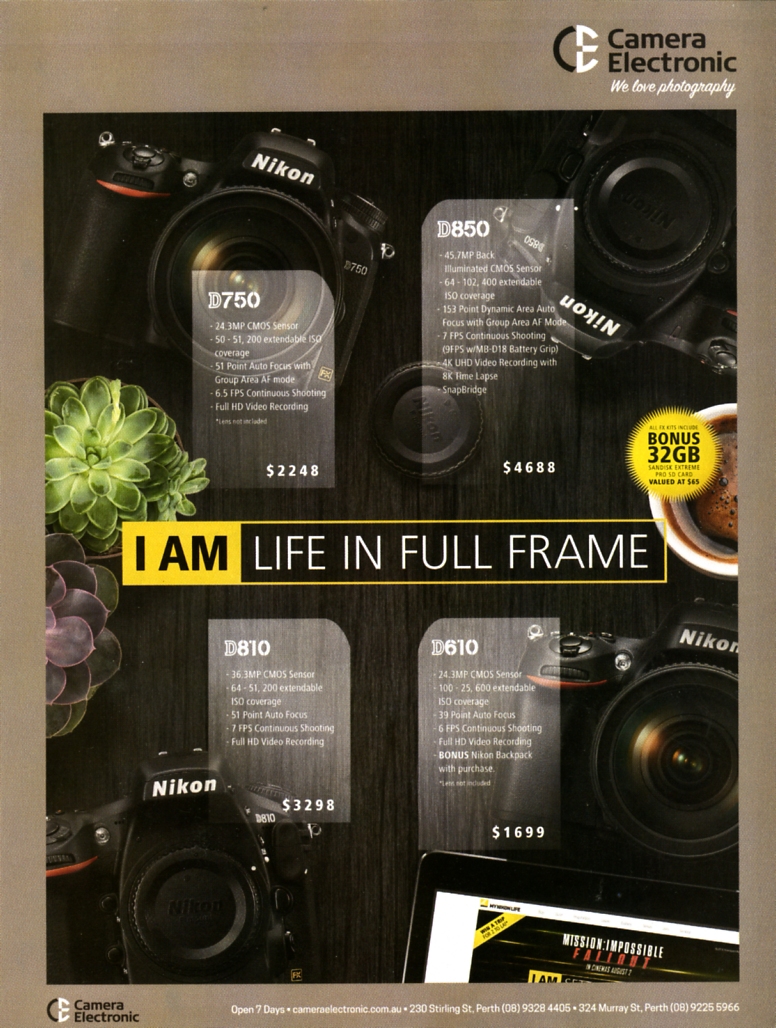 I'm glad I got my copy. It's been some time since I had a chance to look at the Nikon range of equipment and consider the various combinations. The theme of the catalogue is just that – the various combinations of Nikon kits that suit different purposes. It' not until you see them all together that you realise just what a spread of tasks Nikon caters for.
Some years ago, Nikon came up with quite a brilliant piece of marketing design; they took the phrase " I AM " and then added a whole range of clever categories and advertising phrases to complete the sentence. These are made full use of in the pages of the catalogue. The phase encourages the buyers to think they are or that they could be. ( Note – at a photographic conference they had a photo booth that featured an " I AM " blackboard upon which you wrote your own marketing for a Nikon-sponsored selfie. I chose " Low and Slow " and have tried to live up to it ever since…)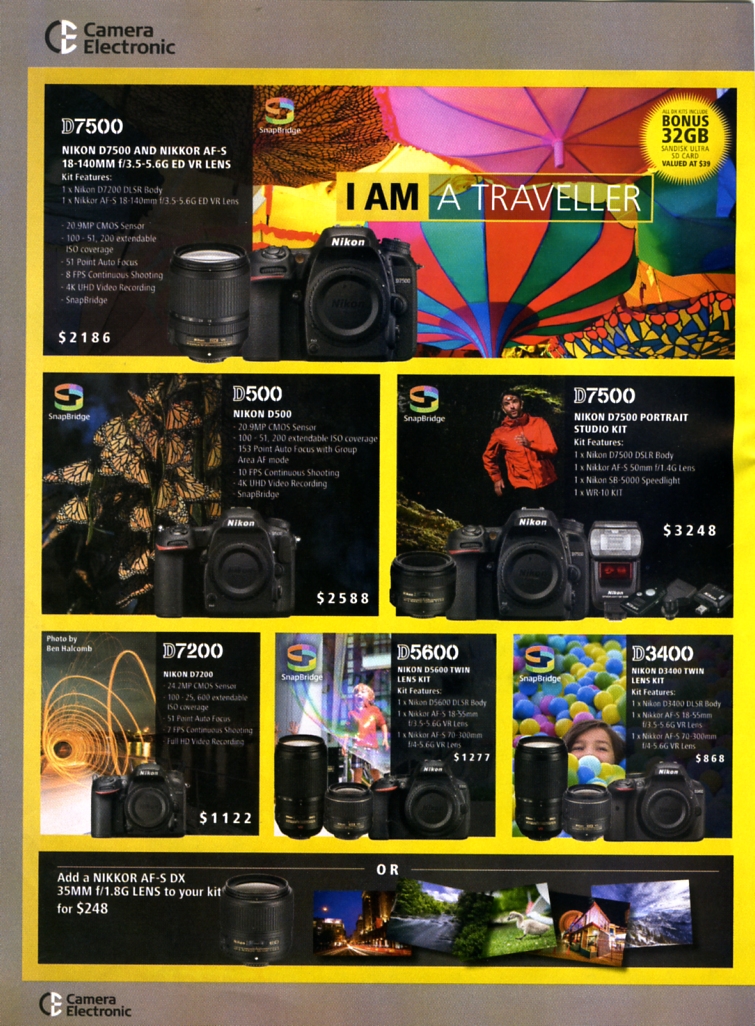 Now you are always invited to make your own decisions about what is best for you, and if you are going to spend money doing it, neither Nikon nor Camera Electronic wish to impede your access to your wallet…but there are certain basic suggestions about camera use and lens suitability that are set out in this catalogue that make really good sense.They posit kits that will really do the job you specify and do it with professional results.
You'll also see from the catalogue that they have put actual prices on the kits and gear. Some of them are quite professional prices, too…but there is no escaping the fact that if you want the pro gear backed up with a pro warranty here in Australia where you work and live, you are going to have to deal with a pro shop. If finance is needed, look at the bottom of the back page for a small list of firms with financial help. Also note that lenses and binoculars are 10% off – and there are bonus memory card offers scattered in several places in the publication.
Look on the counter at Stirling Street or Murray Street and take one away. You can also read it online at our website. Your task, should you accept it, will be to carry this catalogue with you at all times and study the pages so that you know each product. It's not an impossible mission…so don't self-destruct.