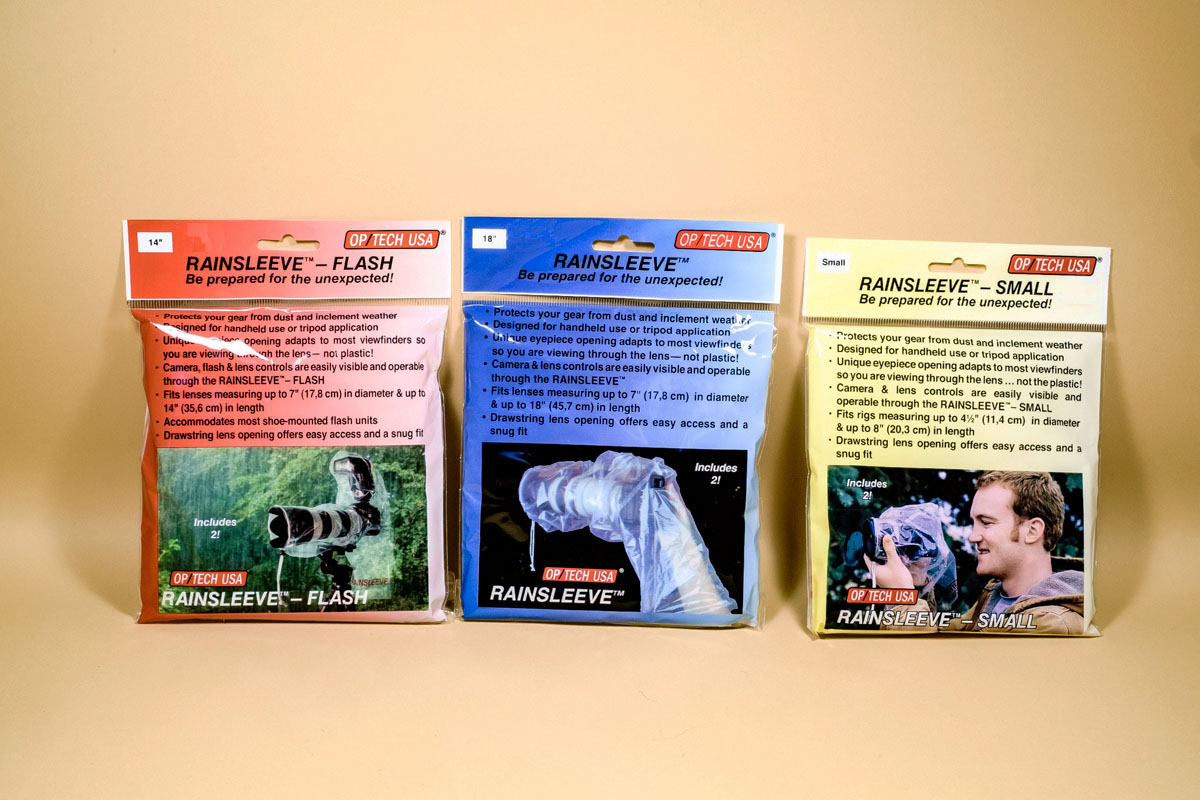 28 Jun

Every Year – Every Blessed year…

Every year since we got these Op/Tech accessories into the shop we've been making a point of telling people about them. Because every single year winter has come around and photographers have gone out into the rain with their extremely expensive equipment.

Most of them have not started out with that intention – they've googled the weather and looked at the little diagram on the BOM site and ignored the bit where it says the probability of rain is 124%. " She'll be right – I'll be fine " and the extremely expensive gear goes into the not-very-water-resistant camera bag and off they go.

And it's all good when they get there and get out away from the car and into the spot with no shelter at all…and then the government-issue rain starts. Those of you who have washed and waxed cars in the morning and then driven them out of the carport know the drill.

Ten bucks. Ten bucks is all you need to stave off disaster. Put one of these life savers in your camera bag and open the packet when you feel the first little drop of water on your nose. You can protect a small camera, a big camera, a big lens, or even a camera with a flash with one of these Rainsleeves. You needn't stop shooting – there is access room in the things for your hands and openings that let you see through the viewfinders. You can even snug the front round a lens with a drawstring.

Plus you get two in the bag – even if you tear one you still have a spare lifeboat in the lifeboat.

Note: These haven't changed price since we started carrying them. The price of drying out a soaked DSLR has risen dramatically. Invest in safety, not regret.