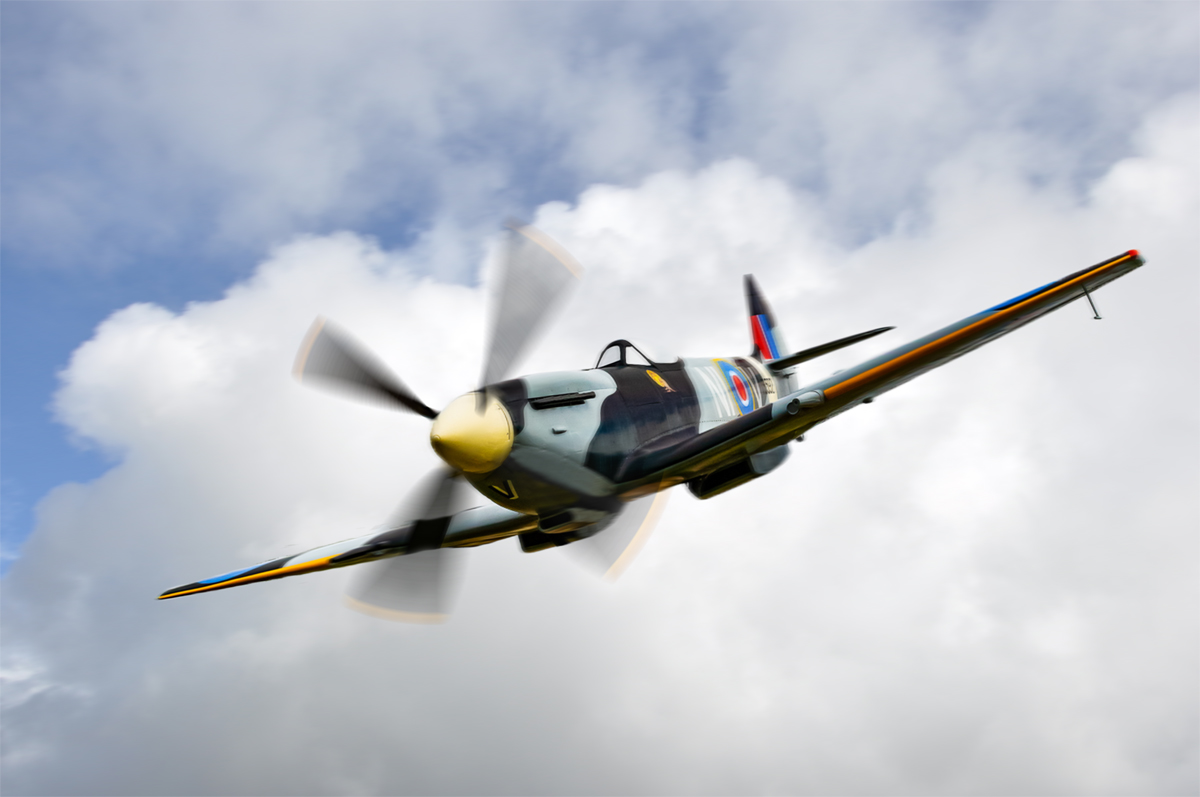 18 May

Nikon D 850 Week – Part Five – Up and Out

And about.

It was no good sitting in a studio shooting P-38's with this camera and lens. It'd do a perfect job insofar as the depth of field at 50mm will allow. Better to take it out into the wider world and see what a standard lens on a sensor of this quality could find. Before I went out, however, here is the Dirty Blue Bird. ETO P-38 PRU in artificial haze and turbo supercharger discharge. Never mind expensive kits – $ 19.95 and a week's work.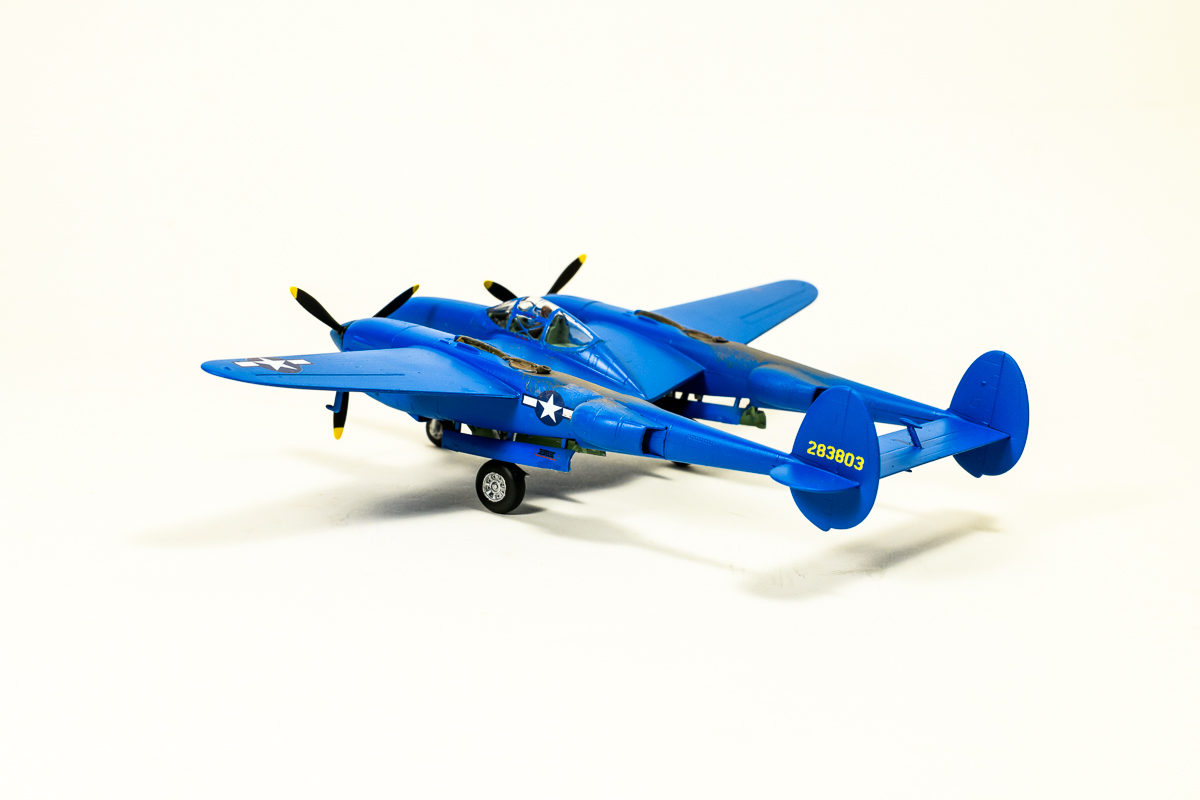 The venue selected was nearby – the RAAF Museum in Bull Creek.  It has semi-darkness, as befits a museum, back lighting from windows high up in the hangars, and a variety of colour intensities and surface reflectances – all the way from service matte to museum gloss. Plus colour temperature swings on a semi-cloudy day.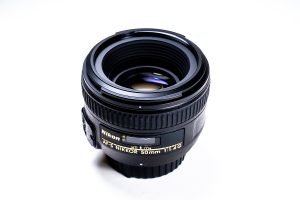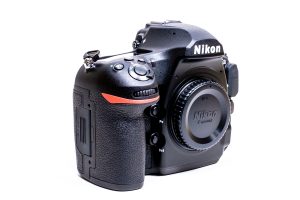 What better way to test a camera that has extremely good ISO performance, large sensor, and a matrix meter. Plus there's an f 1:1.4 lens on the front. If you're a nervous flier you can wait at the souvenir counter…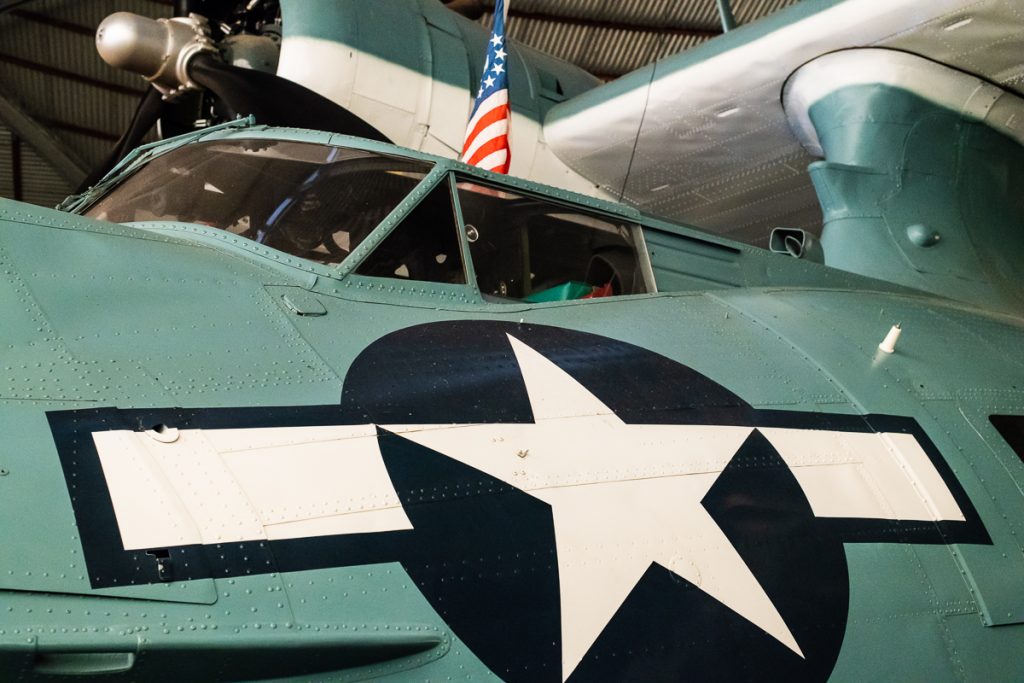 Clean blue bird. PBY.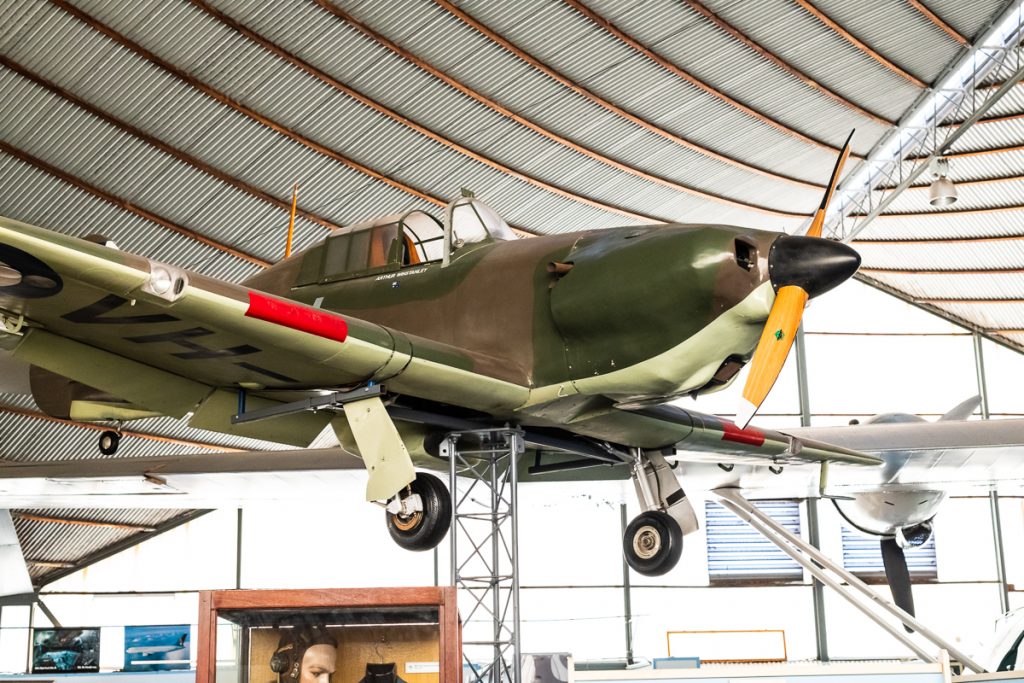 5/8ths scale flyable Hawker Hurricane. Eat yer heart out, Airfix.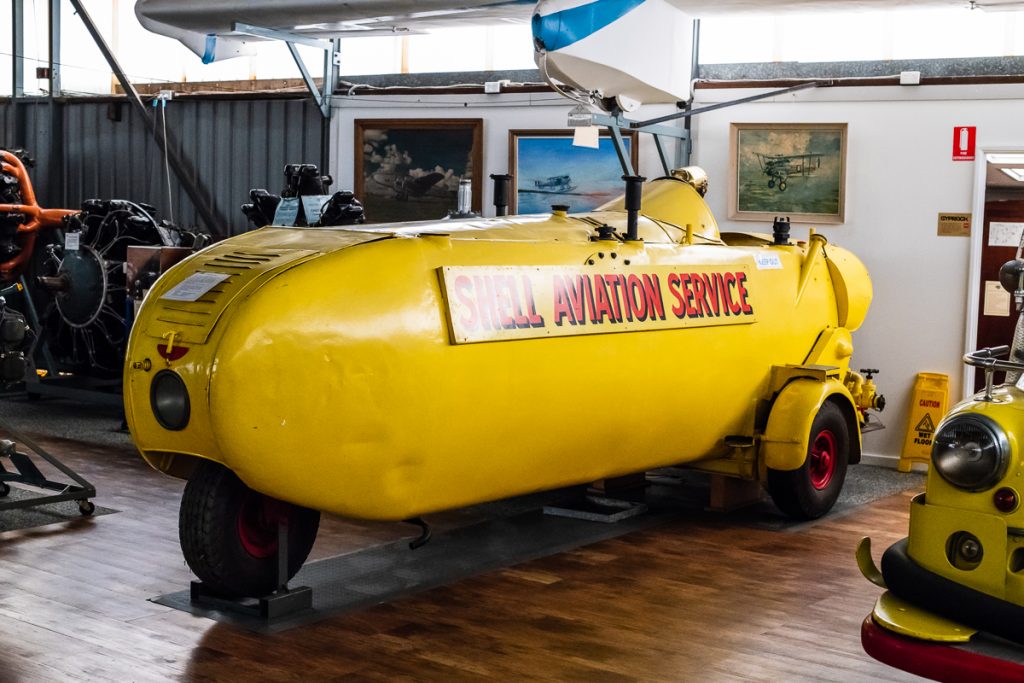 Yellow tarmac tanker.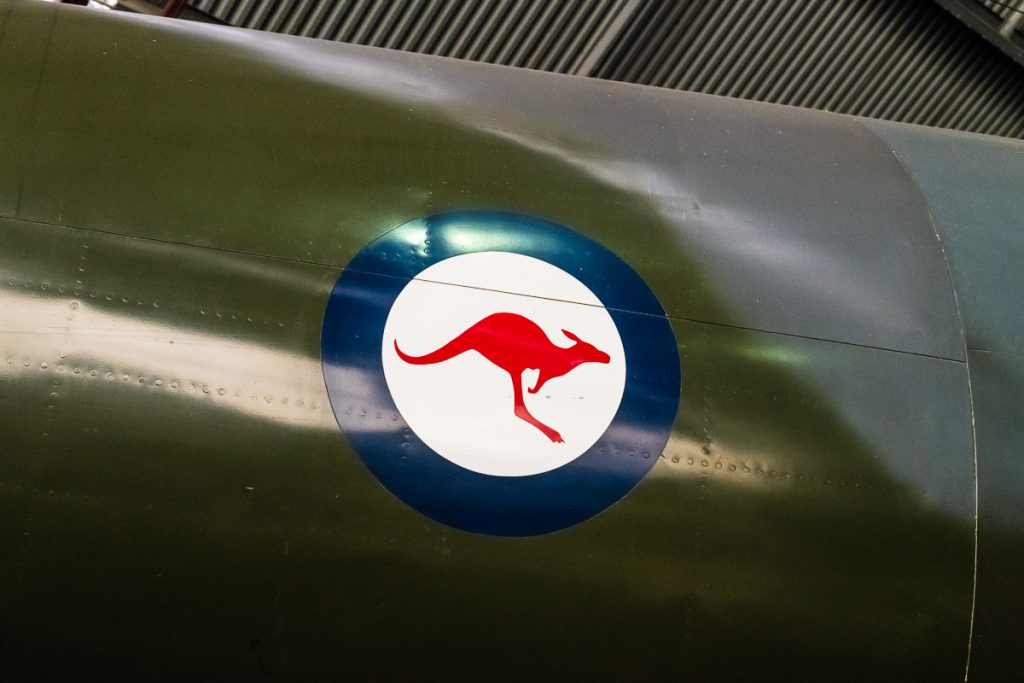 Military marsupial.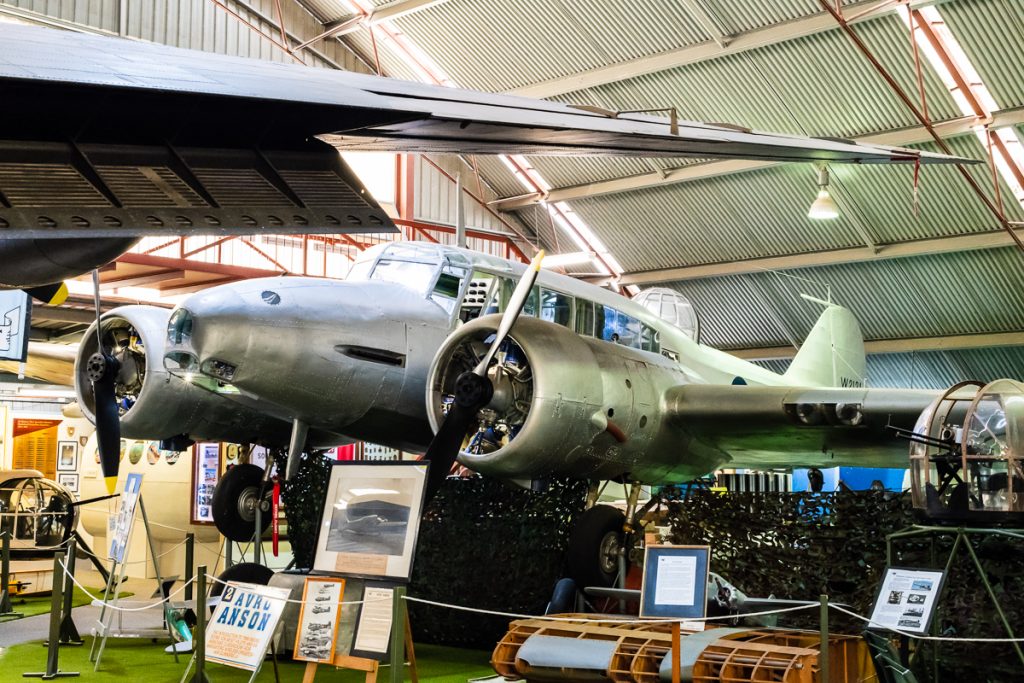 Scale modeller's nemesis – the Avro Anson Mk 1 with Mk 2 nacelles. Ask me about it…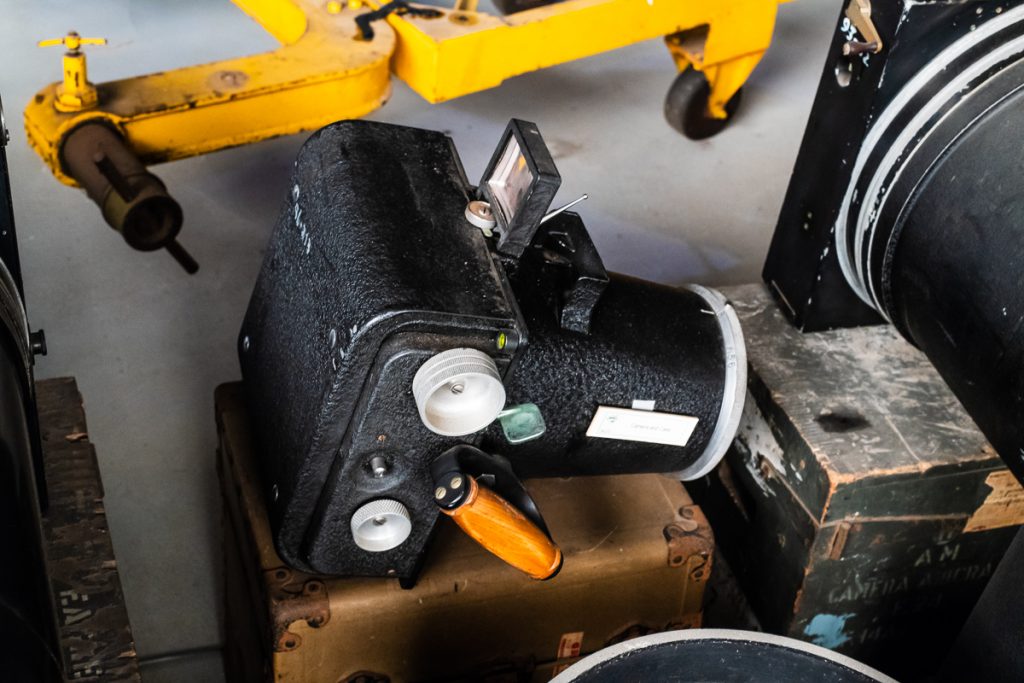 So you've got a " big "medium format camera, eh? Hold my beer…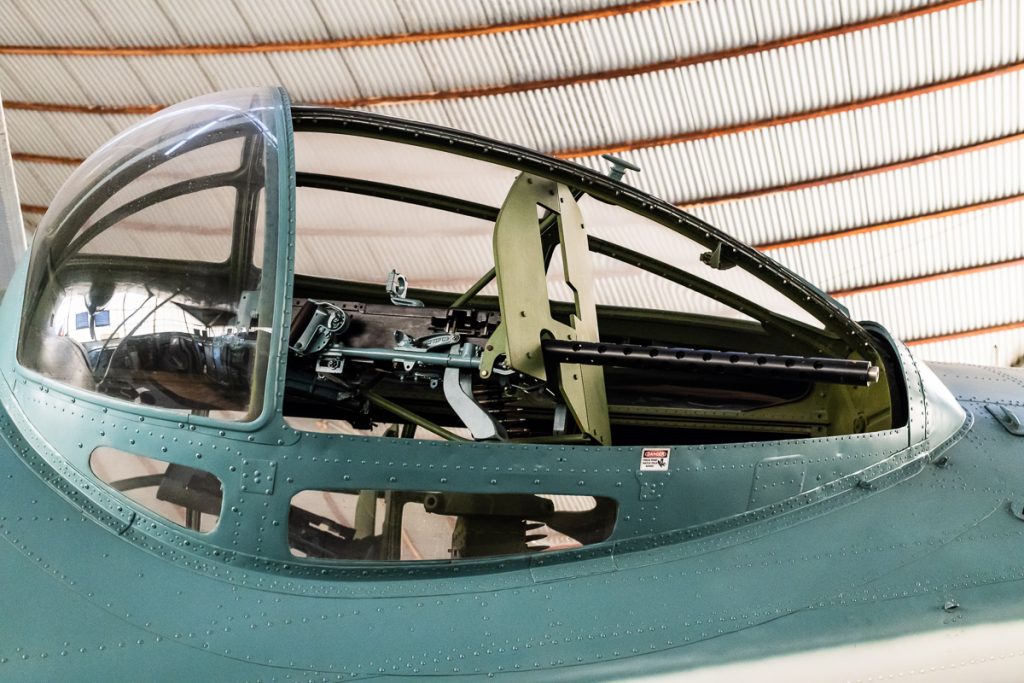 Crawley Bay was more fun in those days.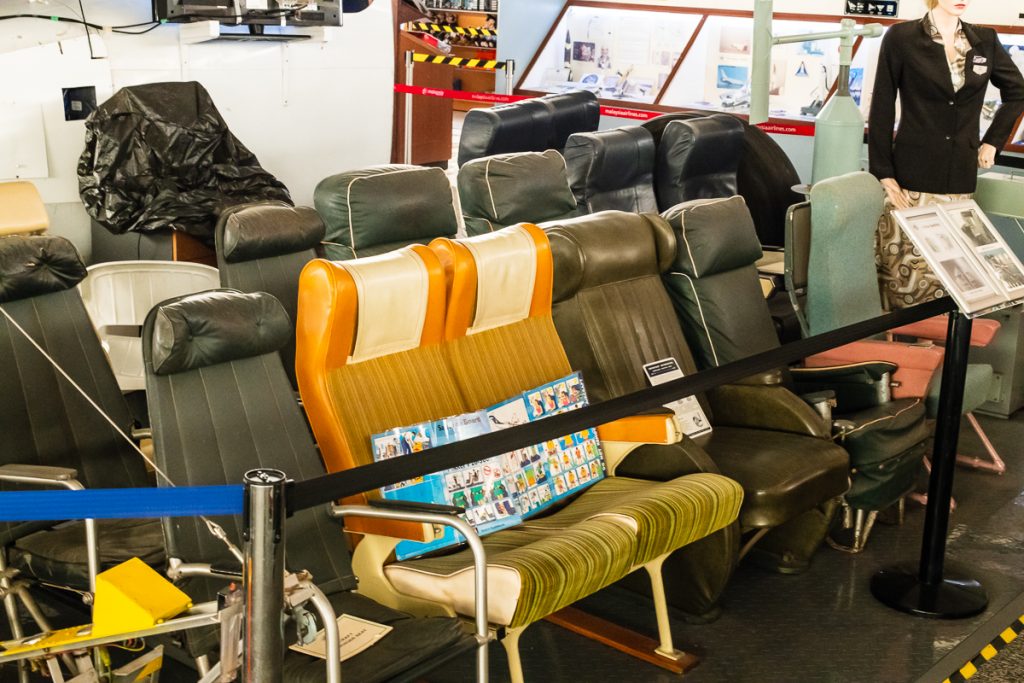 When people were people and airline seats were measured in inches. In-flight entertainment was a Penguin pocket book and a pack of Craven A and the only persons on board with headphones were the crew.
Okay. The D850 and the 50mm f1:1.4 are a good dark combo. The ISO used was 8000. I would have put it higher but I get nose bleeds. There were no bad shots in the place. It might have been a little narrow with the 50mm – next time I would tote a 35mm or 28mm – but the AF was brilliant. The only time it stumbled was on the Dark Earth paint of the Percival Proctor and that was against a back light. I used the joystick to shift the AF point to a margin of the brown and green and away it went again.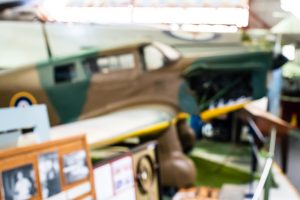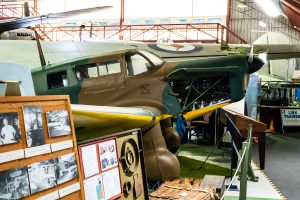 I can thoroughly recommend the Air Force Museum as the staff really do know their stuff. They were even nice enough to start up the Spitfire on the pole outside in the car park for a photo opportunity ( heading image ). Might have been a mistake, though, as the last we saw it was climbing over Riverton. I wonder if it was bombed up? I do hope they get it back.