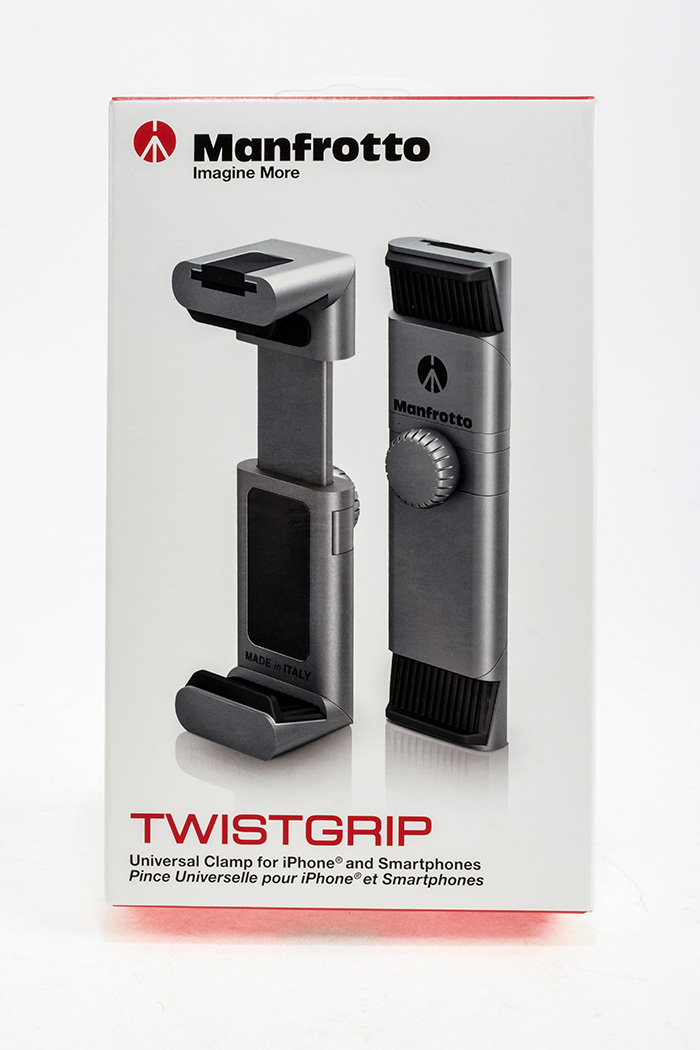 30 Jan

Getting A Grip On Virtuality – Part Two

The great thing about the photographic trade is that it is so diverse and inventive – if a need is identified – or just created – there are a number of manufacturers who will leap up and offer a product. Some of the products may turn out to be frank commercial copies of other designs – but some of them are rather special and unique. I think we can assign the Manfrotto Twistgrip to this exclusive group.

The need was for a device to hold a mobile phone steady for video work. That's steady in a flat orientation with the long side of the phone horizontal. Then the shots that come from it will go through the conventional editing processes and be displayed on a wide screen. Anything else may be art, or science, but it does not please the eye of the audience.

A mobile phone is a slippery fish – just ask the innumerable people who have had them drop out of their hands and hit the ground – Goodbye Mr. Screen. Hello Mr. Repairman or Hello Apple Shop. I've come to spend with you again…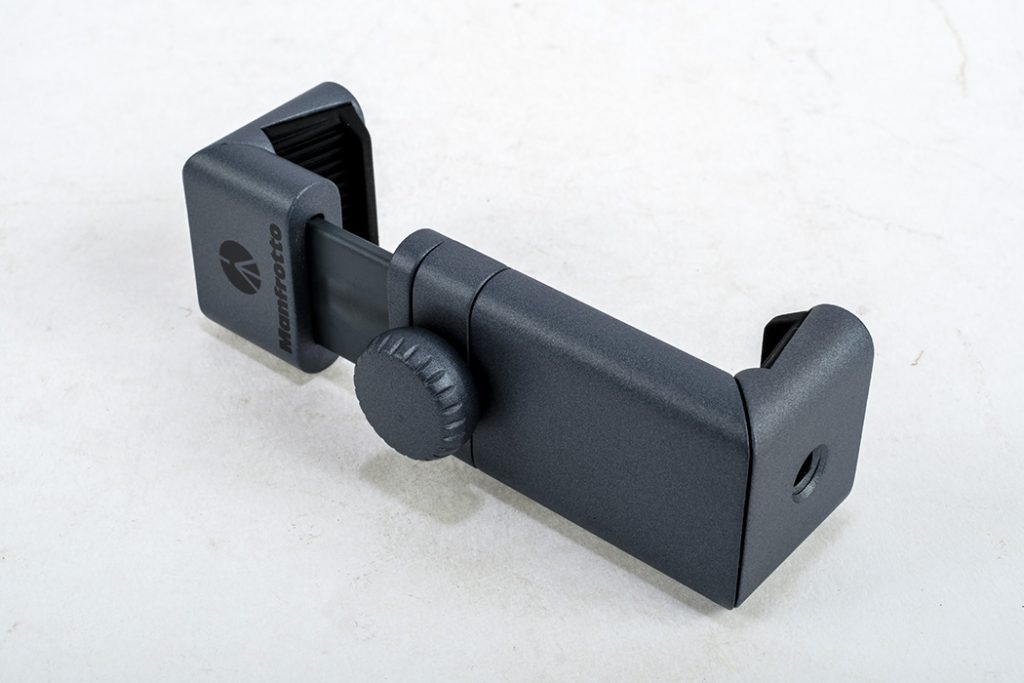 The Manfrotto answer to this is characteristically stylish – a cast metal clamp that expands and locks to grip the sides of the phone while providing a 1/4″ threaded socket under the assembly to attach to a tripod or other stable base.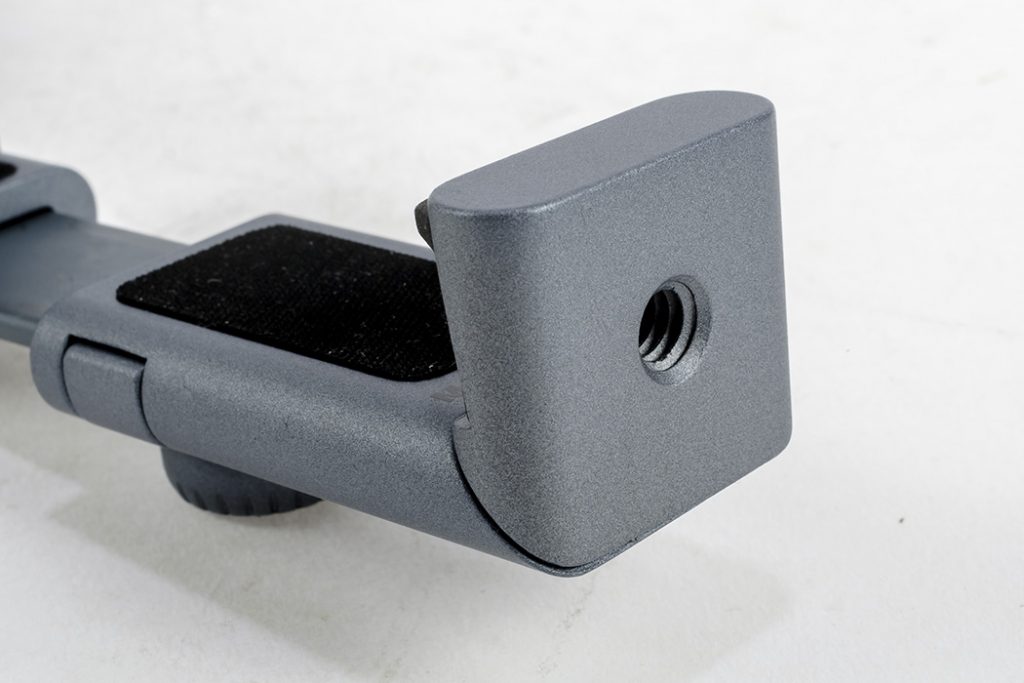 Manfrotto make enough tripods for this purpose – no-one need go wobbly.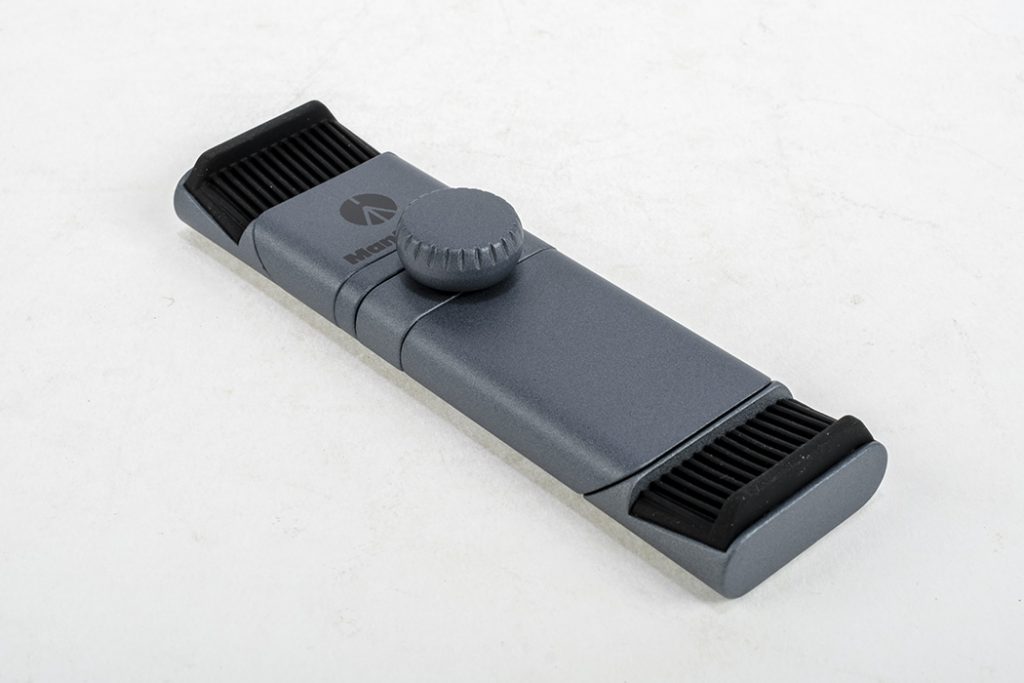 The fun and stylish part of the design is the end bits that go from compact flat pads to 90º  jaws with just a twist. In your pocket, out of your pocket…the ideal accessory for the light traveller.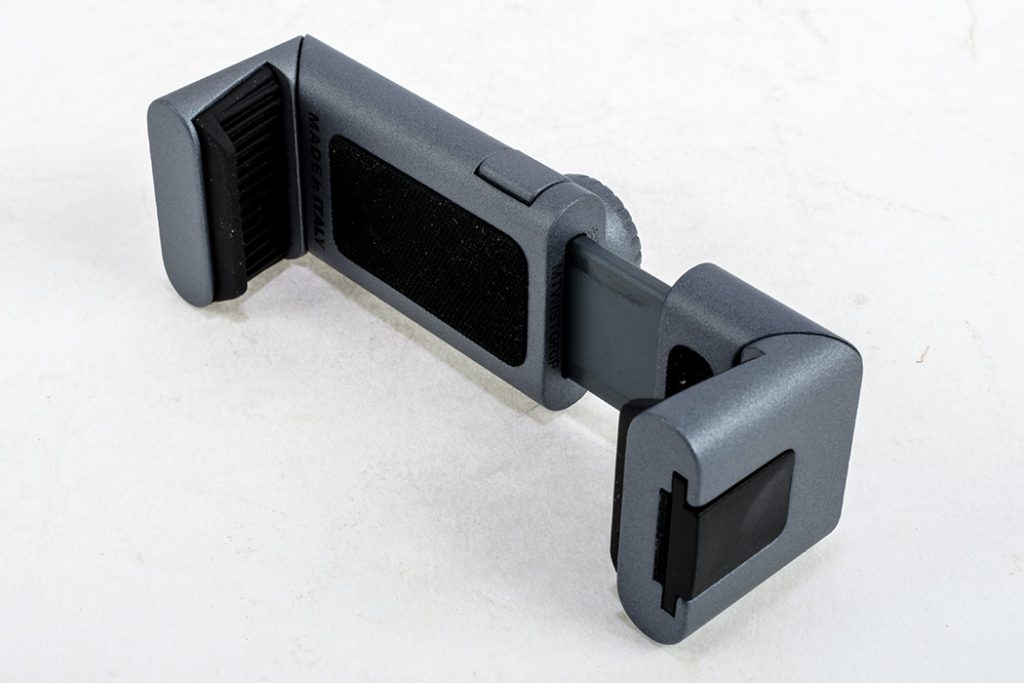 They've even included a plastic-covered accessory slot on the top to add an LED light or external microphone. I should combine it with one of their tabletop tripods and set yourself up as a broadcaster.