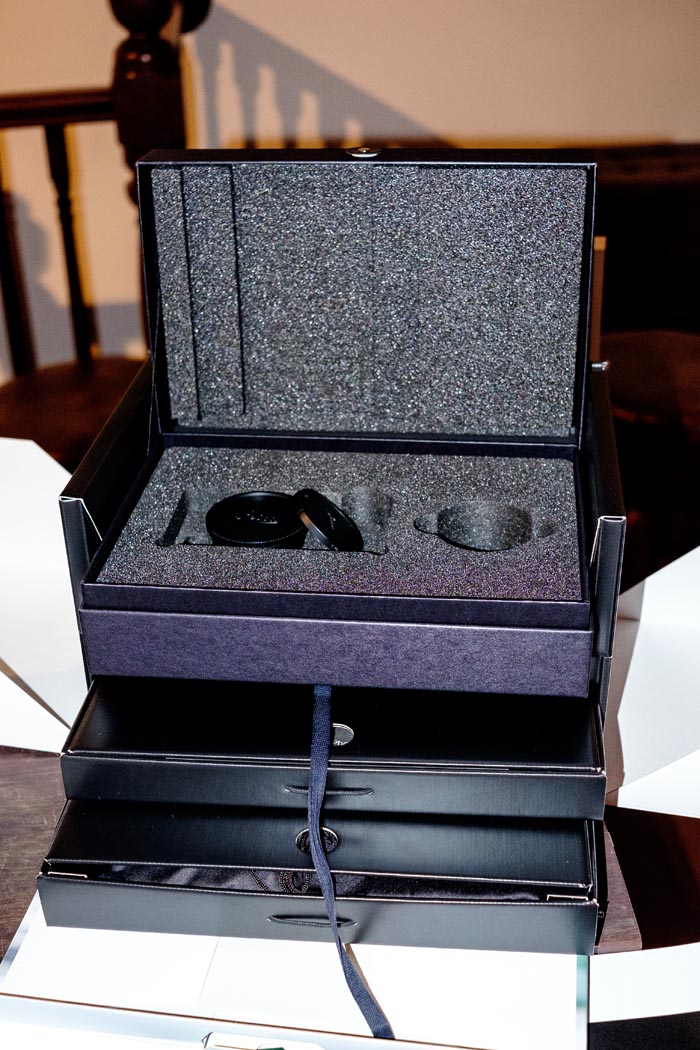 08 Dec

The Red Dot Black Box Tester

If you are a keen amateur photographer you must have a thrill of jealousy when you see the professionals given the task of testing out new photographic equipment. The thought of them driving their vans up to the factory gate and loading new bodies and lenses in with a grain shovel must be maddening. Well, don't get too green-eyed – there are pitfalls to the thing as well.

I know – I got to play with a wonderful camera and lenses a couple of months ago and I discovered that it was a nervous experience.

To start with, the wholesale representatives are business-like and thorough. They check out everything that takes off and make sure that it lands again. In one piece, too. You sign for each test item. And then you have the problem of keeping that gear pristine while squeezing it through the professional wringer. I left with a box full of camera and lenses that was worth more than the car that bore it away.

You have to think about how you can do the thing – about what sort of test you can put it to that makes any sense. There are dozens of internet touts for every bit of gear you encounter ( You're soaking in it now, Narelle…) so whoever gets to play with the machinery has to be able to say something slightly different about it. And it is no good trying to pretend to take someone else's iamges with the new equipment. If you don't really know what to do with it you'll rarely recognise whether you've done the right thing anyway.

The best reviewers stick to what they have done well in the past and see if the new equipment is equal to the task or if it might have some improvements. Woe betide them if they find that it is not actually as good as older gear – they've still got to make a report, and there can be a pull between honesty and interest. Write or say the wrong thing and someone – a reader or a sponsor – is going to fasten their teeth into your ankle.

All this said, the Leica CL launch this last week was a textbook case of a good review from a good reviewer. It's always wise for a company that makes high-end products to engage representatives and presenters who also have high-end skills – and here I am referring to photographic skills. Their audiences may not be able to match them in this, but you'd be amazed how perceptive they can be when it comes to separating out those who can and who do from those who merely talk. No mean-ness intended to some of the ambassadors or superstars that we have seen in the past, but in the end, potential purchasers want more than a movie star or singer as a technical consultant. You might admire George Patton or Simon Bolivar, but you don't necessarily want them to advise you on digital menu settings.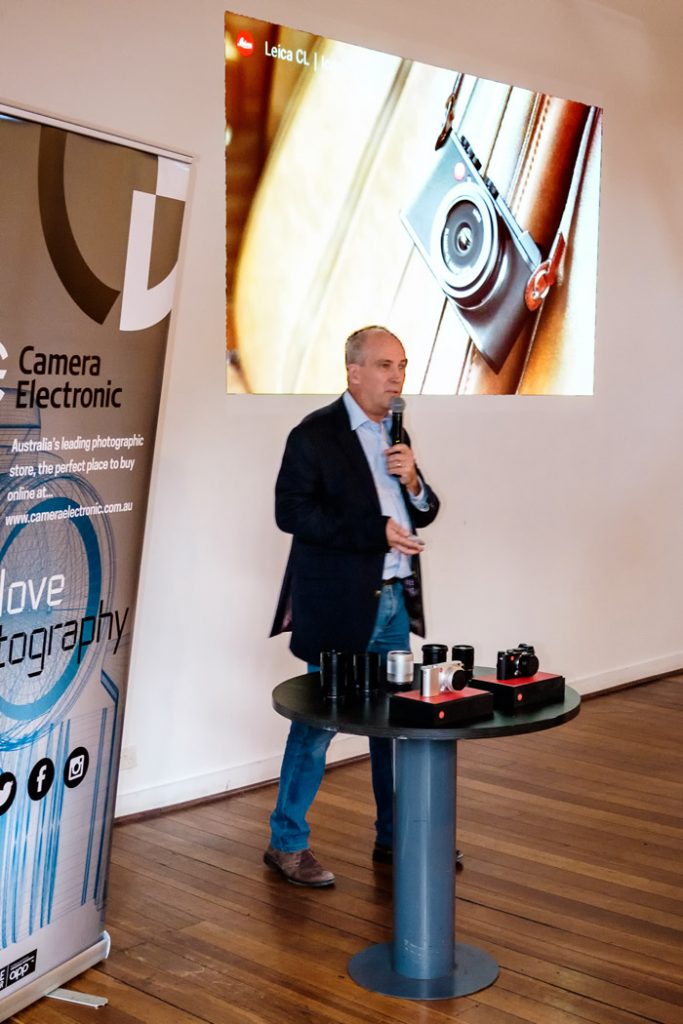 This is not George Patton. No helmet stars, no silver pistols. This is Nick Rains, Principal Instructor for the Leica Akademie Australia. Working pro photographer, award-winning magazine photographer, national judge for the AIPP. A man who knows what he is about.
He's keen on the CL – apparently keen enough to spend his own money on some of the new lenses. Keen enough to take the camera into the rain at a fair day and wise enough to get some delightful atmosphere and people shots. He's not just a tourist with all this – he shoots big assignments with the larger Leica cameras as well – but he knows when a good small instrument is really the go.
He was particularly impressed with the prints that the CL was capable of – of course he is a master printer himself, but it is encouraging for the rest of us who are simply Command+P types to see that the APS-C sensor can enlarge to the A2 size beautifully.
So what, in the end, is the conclusion about the Leica CL? Well, those of you who attended the party have made your own assessments, and I should imagine a number of you have shaken the piggy bank to see whether there is anything in there. The wise ones will have reached for the hammer by now as there are always good bargains to be had on the night and around the launch date – Saul sharpens the pencil a little on those occasions.
For the rest, I would advise sailing into one of the Camera Electronic stores and heaving to at the red Leica counter. When the cameras come into stock you can stand there and try the various lens options and really see what would suit you. I should be strongly in favour of the pancake 18mm Elmarit-TL, but that is just me.
Note: The holiday period is coming up and if anyone is looking for a present to give me, a new Leica CL with that 18mm lens would be a good choice. I have enough socks and ties, thank you…
Final Note: The black monolith in the heading image is not a prop for an Indiana Jones movie – it is the complex and confusing presentation box that Leica uses for the CL. You've gotta admit – as overblown a piece of packaging as it is, at least no-one is going to leave one out on the verge for the council hardgoods day…