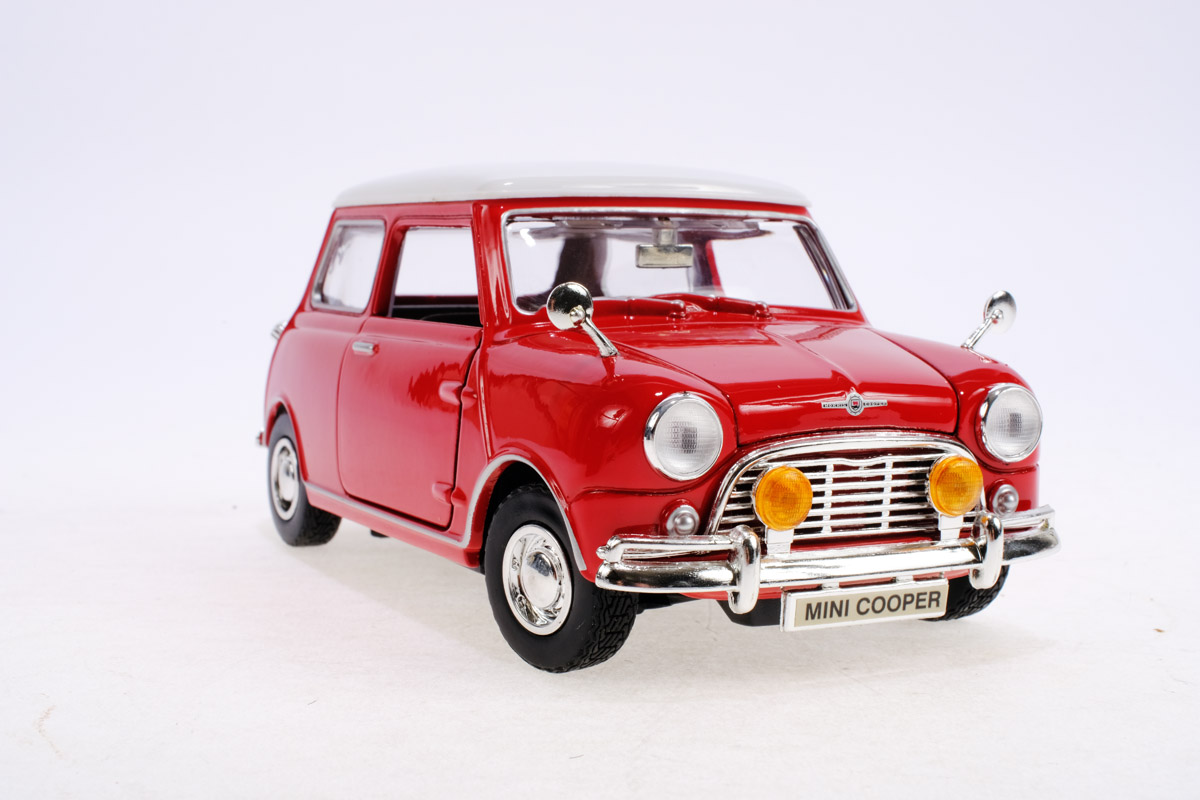 31 Oct

The Pocket Rocket – Day 2

With no disrespect to Maurice, Henri, or Claude Richard…I have decided to christen the Fujifilm X-E3 with this name. Those of you who use different mirror-less systems are free name your favourite cameras as you wish. The Howe, the Gretzky, the Plante, and the Hull are waiting to be assigned. If you are going to use any of the present mirror-less cameras whilst shooting a wedding, remember to wear your protective face mask and keep your lens on the ice.

Okay. I have been shooting Fujifilm cameras since the X-10 – the little premium compact with the small sensor and manual zoom lens. It was one of the first out of the chute for Fujifilm with the X-trans sensor and had several quirks that you needed to know about. On occasion, it did not like bright highlights – you got white blobs. Fujifilm corrected this in their next evocation of the camera and it went on to be a brilliant travel choice. My daughter has mine…but I know where she hides it…

I also shot the X-100 and found it to be nearly an ideal APS-C travel camera if you wanted to shoot with one focal length but wished to milk the best quality out of it. It's gone on through four models to become exactly what it set out to be, but even better. I've sold my X-100, but had I the money…

I also shoot an X-E2, an X-T10, and an X-Pro1 with a variety of lenses in the studio and out at dance shows. No complaints. They all have their strong points and now that Photoshop CC 2017 has caught up with the raw files, the whole thing is sweet. But I still long for the pocketability of that original X-10.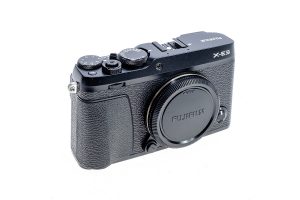 Comes the X-E3  – new in the shop this month. Too new to appear in the Adobe Camera Raw system*…so you just get a jpeg image of the BMC Mini…but fresh out of the black box and begging for a decision as to which lens to use, and where to go for a trip.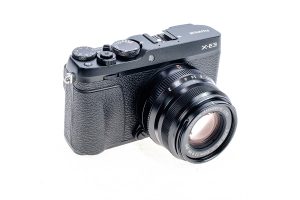 You'll see it paired with the Fujinon 35mm f:2 WR in this report. A brilliant combo as far as performance goes – fully in accord with the original 35mm F1.4 R lens that Fujifilm still make – but more compact. A lens that feels like it would cost about three times what it actually does – a real buy for the FX mount shooter.
Well, but I've decided that a better choice would be the cheapest and least-thought-of Fujifilm lens – the 27mm f:2.8 pancake lens. And the reasons are all to do with the target market for this new camera body and how well it accords with the original plans. This is, as well as the X-100F, is the Fujifilm ultimate pocket camera.
What do you give up changing from the 35mm lenses to the 27mm? You give up a stop of light to the f:2 and two stops to the f:1.4. You also give up about half the barrel length – which means you are well and truly back into the pocketability of the X-100 series. And you do it lighter.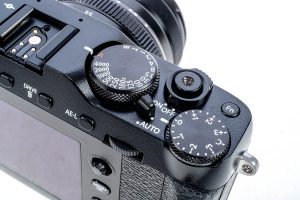 You also gain a new Bluetooth connection to your mobile devices, a touch screen that actually works, a joystick control instead of a D-pad, and a body covering that is much more secure than the rubber on the X-T10.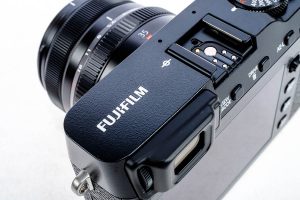 Swings and roundabouts, however – you lose a built-in flash. I am saddened by this as the pop-up on the X-E2 is actually useful and the over-the-lens-axis pop-up on the X-T10 is darn near perfect. Of course Fujifilm give you a slide on mini-flash but that is one more thing to forget to take.
Ergonomics are great, and it you have handled any of the other Fujifilm cameras your learning time for this one should be under ten minutes. Appearance is traditional and the files are everything we have come to expect from X-Trans sensors. I'd be tempted to ditch the neck sling for this one in favour of a good wrist or hand strap and I'd whisper Joby, Peak, or Lucky in that respect. But you may have a favourite old leather shoelace that you wish to put to good use.
I grumbled a bit at the time when Fujifilm phased out the X-30 and the X-70 but I am somewhat reconciled to it all now that this new camera has appeared.
New news. Adobe PS CC now copes with the X-E3 raw files.