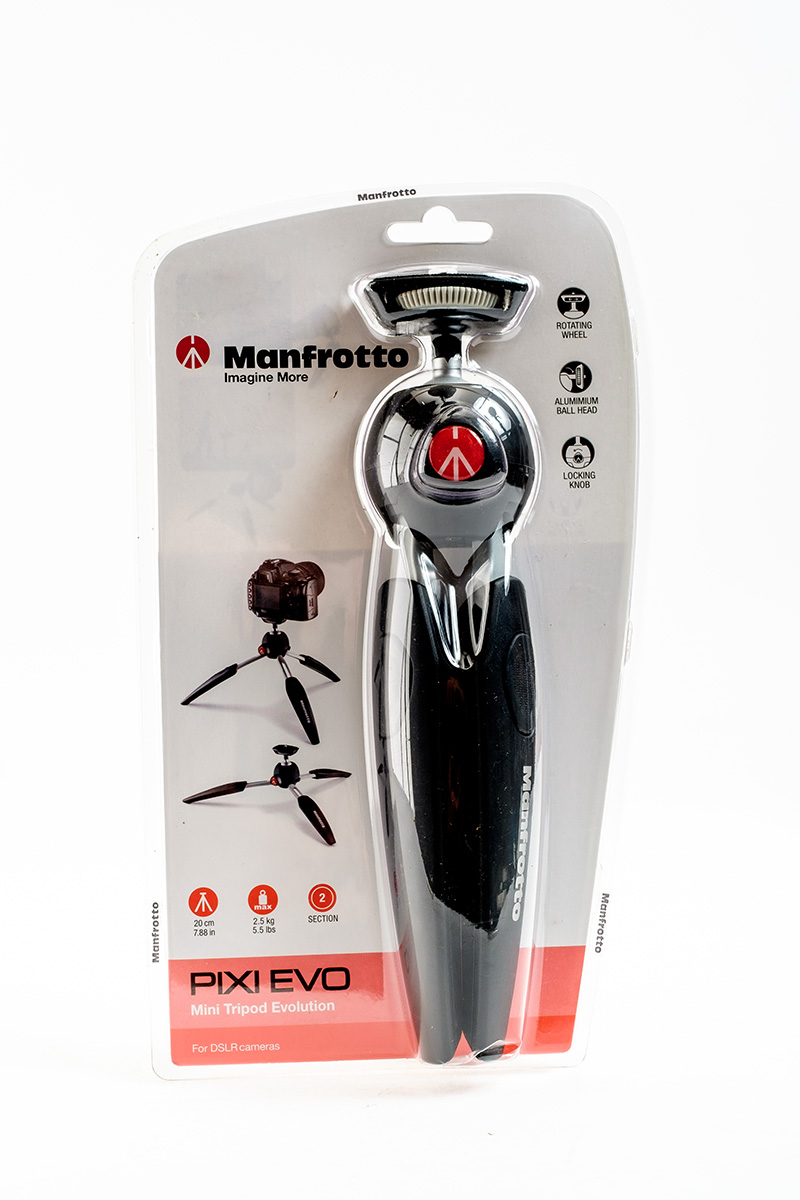 08 Aug

Fifteen Legs Week – Part Two – The Eurospider

If there was ever a product category that calls forth innovative design, it's the table-top tripod. It would be crass to name competitor's products in a post about a Manfrotto design, but if you go back over the years in this column you'll see at least five other charming little things – one of which has a design history stretching back over 50 years. And a price tag that looks like a government contract…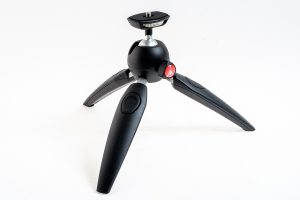 The TTT is sometimes used on a table but more often sits on a rock, the floor, the bonnet of a car, or is held up against a wall. It is the last thing  anyone thinks of when they pack for an air journey, but it can be a lifesaver in impromptu shoots. I've used them for studio work, wedding backdrop lighting, remote cameras, and reportage shoots. They are the sort of silly little product that isn't silly at all…their tiny size encourages you to use them creatively.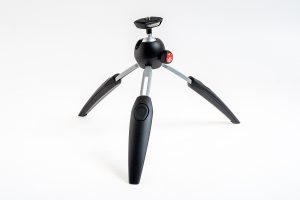 Okay, enough lather – the Manfrotto Pixi Evo has a twee name and a twee shape, but it is surprisingly capable.  The legs click out to five different lengths. The ball head is big enough for a small to medium mirror-less or compact. The locking force is reasonably tight. The locking knob is big enough and the camera screw knob is darned effective.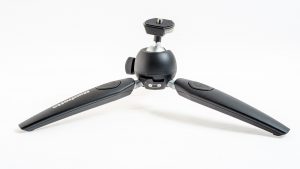 You can clip a switch and let the legs out for a very low viewpoint.
It is inexpensive. And small enough to lurk in your camera bag or suitcase for any trip. Also small enough to take in your pocket to a restaurant for selfies.
And from the futuristic look of the design, I should imagine it features on the utility belts of a number of super-heros. They may not take pictures with it but they can always throw it at a villain.