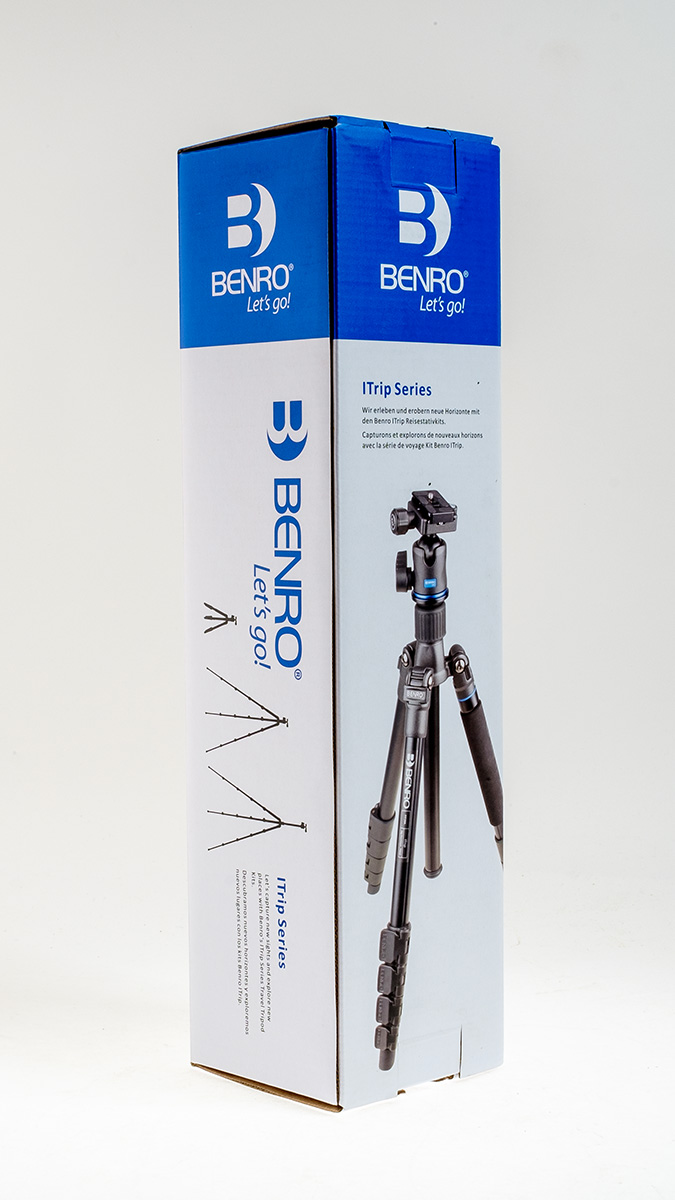 09 Aug

Fifteen Legs Week – Part Three – Travel If You Must…

Travel if you must…but travel well if you can. In particular, choose your tripod wisely. It may be the thing that makes your trip memorable.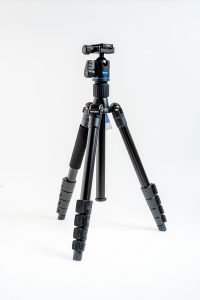 Note: it may also make your trip miserable or wonderful. We're suggesting that the Benro iTrip series will fall into the latter category. Read on.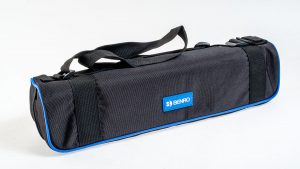 I knew this was a travel tripod as soon as I opened the cardboard box. Because inside was a well-made nylon carry case with shoulder strap. The person who uses this tripod – a landscape or architectural shooter who's going to take it interstate or overseas – will be figuring out their travel kit on a pretty tight basis. They will have allocated space in a backpack for camera, lenses, batteries, and accessories, and since they need a medium-sized tripod for a DSLR or medium-format kit, they'll have to carry it separately. Thus the sturdy carry case.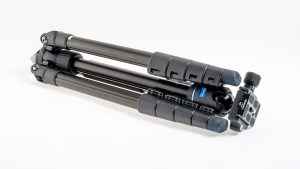 It also announced itself as a traveller by doing what many good tripods do these days – extending the centre column and folding the legs 180º to nest around it. It sounds complex, but it lets the whole fit into a slightly smaller length than otherwise. Note that the leg locks allow the legs to actually fit closely to the column when in this position – some competitor's tripods become a jumble when they try this. I use one that compels me to play Rubik's Cube every time I try to stow it.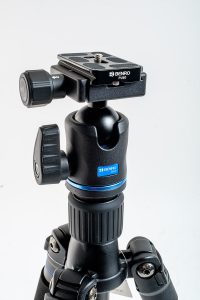 That's a good big ball head, Arca-sized removable plate, and a 360º horizontal movement for panoramas. This movement exists on many tripod heads but you have to be careful using it – sometimes the vertical axis of the whole assembly can be left to drift out of a true 90º vertical and your horizon is tilted. It is a useful adjustment for interior work, however, as it sometimes means you do not have to loosen the main grip to make a small correction
The feet are small, but that is one of the conditions for getting it into the smallest possible compass for travel. Full height extension is more than enough for landscapers. And the rubber feet will be kind to the parquet floors of the museums you visit.
A final note on the Arca grip. There are Arca plates and there are Arca-style plates…depending upon who makes them. If you have a camera grip with an Arca rail on the underside or on an end plate, do take it along with you when assessing tripods and heads. Some plates are machined too large for the grip jaws, and you either have to change heads or file down the grip rail – a messy proposition whichever way you tackle it. But this is a minor quibble – we are generally seeing the market change from the 101 different proprietary quick release plates that were common in the 90's. These had only two things in common – they would get lost and replacements could never be found. Things can only get better.