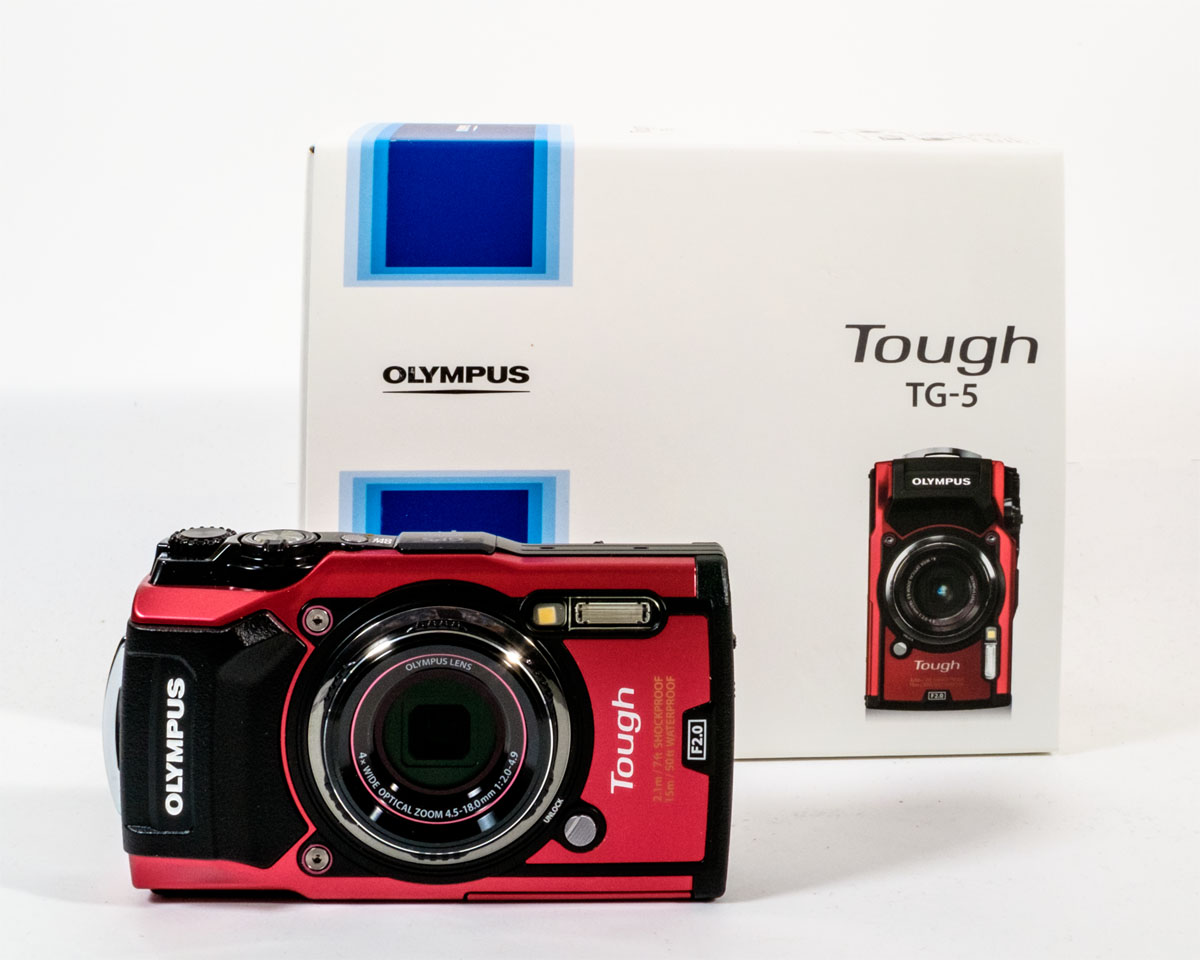 26 Jun

What You See And Why You Need Olympus

That's a pretty bold statement. Not the what you see bit – the why you need it part. We don't set out to be dictatorial very often because it generally doesn't work. Photographers have their own ideas and will insist on thinking them.

But read on – This is the new Olympus  Tough TG-5 that has just popped onto the display shelf in the Stirling Street shop. And it is a camera that I am delighted to have for a test run.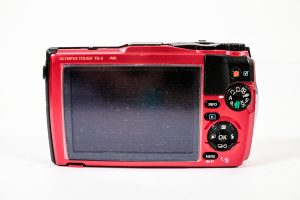 Like all the waterproof and rugged Olympus cameras, it has a one-hand configuration – they realise that if you are going to be swimming or rock climbing you are only going to be giving one flipper to photography – you will be using the other one to save your life. Same as a sailor on a sailing ship or a man bathing a cat. Note the big strap attachment bar – and the fact that both the nameplate and the box illustration show the camera in a vertical mode. Olympus are not trying to make you into portrait photographers with this camera – they just realise that a lot of people will wear them on a lanyard around their neck. Like a whistle or a .38 Webley.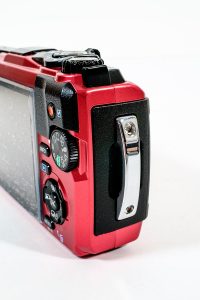 It is red, because that is the colour approved by Jacques Cousteau for adventurers…ha ha…actually, it is red because the Olympus company can make it red and that will attract your eye. They can also make it blue or black. If you need to seek the approval of Jacques Cousteau these days, you'll need a ouija board, but this is a nice red.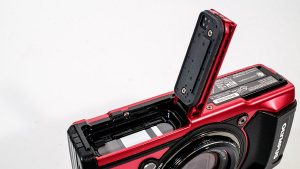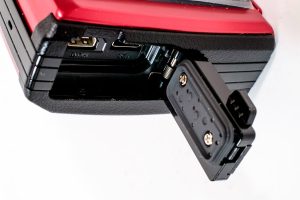 Like many of its ilk, It has rubber seals on any opening hatches. If you buy one, take care of these seals – they are the difference between wet and dry. The decision to include two sealed hatches is bold – they might have put the charging connections and output socket in the same portal as the battery and card. One less chance for failure. And for that matter, these days they might have designed it with inductive charging and pure WiFi output – even if it were to a purpose-built Olympus dock that fed onwards to a computer. A fully-sealed camera that never opens a door mght be an attractive proposition.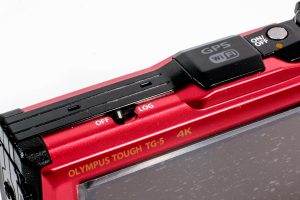 In any case, there are several options directly accessible from the outside – the GPS record can be turned on or off as needed. If you are sure you can remember where you took something, you can leave it off. There are the usual commands on the mode dial, with the addition of a rather charming symbol of a microscope that serves to indicate macro shooting. Olympus are are one of the really big firms in really small subjects and any endeavour they make with close-ups is to be taken seriously.
Tomorrow I get serious…