30 May

What Have We Here – Nikon D7500

The long lineage of the Nikon APS-C digital cameras can be a two-edged thing – not a sword exactly, but the sort of implement that makes you look carefully to see which way it is pointed.

The first of the Nikon digital DLSR's were probably as much a learning mechanism for the factory and the designers as they were for their buyers. I know – I bought an ex-press camera from one of the early batches and taught myself what each of the controls did. I'm not ashamed to admit that I went to DP review and dear old Ken Rockwell for many of the settings.

The cameras got better and better, and simultaneously simpler to operate and more complex to set up. The line diverged into top line, middle line, and entry line. But the good complex stuff from the top line always trickled down to the entry eventually.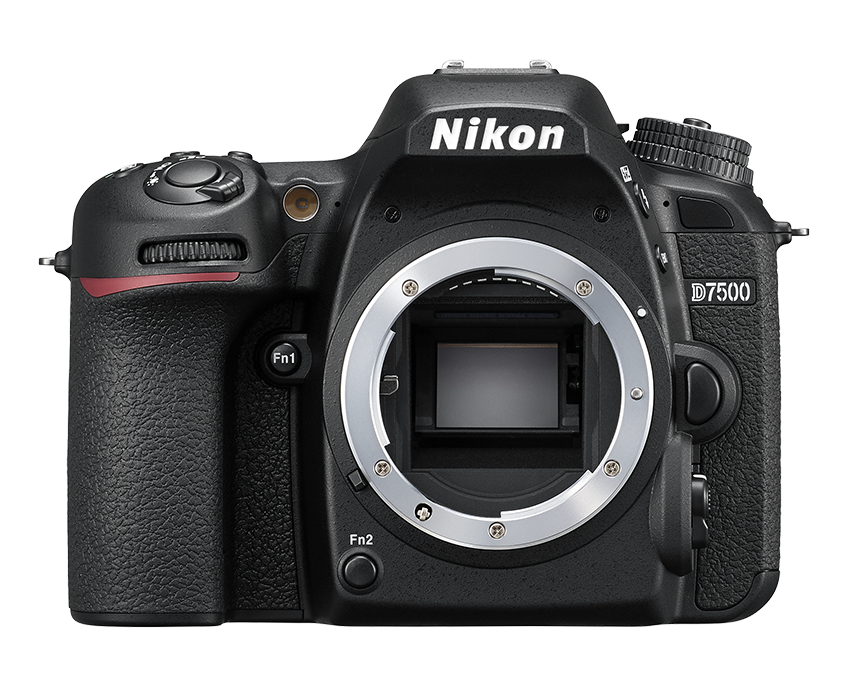 The camera We are looking at is the new Nikon D7500. Some think the numbering indicated entry – I have looked at the specs and rated it considerably more sophisticated than that. And the build quality would seem to bear that out – this is one tought little camera.
Those of you familiar with the D 7000, 7100, 7200 , 7300, etc. will recognise the shape. You'll see new features like 20.9 megapixel sensor, EXPEED 5 processor, 51-point AF screen, 8 FPS multiple shot, 4K UHD video, and 3,2″ tilting touch-screen LCD and look askance at your older gear. You'll envy the ease of use of the Nikon Snapbridge connections into mobile devices – connections that need only be done once – not every blessed time you turn the camera on.
You'll note the 100 ISO to 51200 ISO and if you use it see the vastly improved performance that lets you raise your normal ISO setting a long way from previous models.
And then you'll find that the darn thing falls into the hand and operates so very much like the previous models that you have practically no learning curve to climb up.
Some people feel that every new model of camera from their favourite maker should break the mould – every time. Some people feel that new models should add onto the achievements of the previous cameras. I suspect that the latter approach is the one that gives people more, better pictures and a great deal of satisfaction.
This is one of those cameras. If you have ever used one of the previous models, you can use this.
Click here to see more camera specs on the Nikon D7500.