29 May

Vividly Good Ideas Come To Sydney with Camera Electronic and Canon

Some fetes are worse than death – and some festivals bigger than life. The Vivid Sydney festival that is just starting and will run in some form until the middle of June looks as if it is on the good side of the ledger. Two Western Australian photographers will discover just how good it is going to be as they will be going there as guests of Canon Australia and Camera Electronic.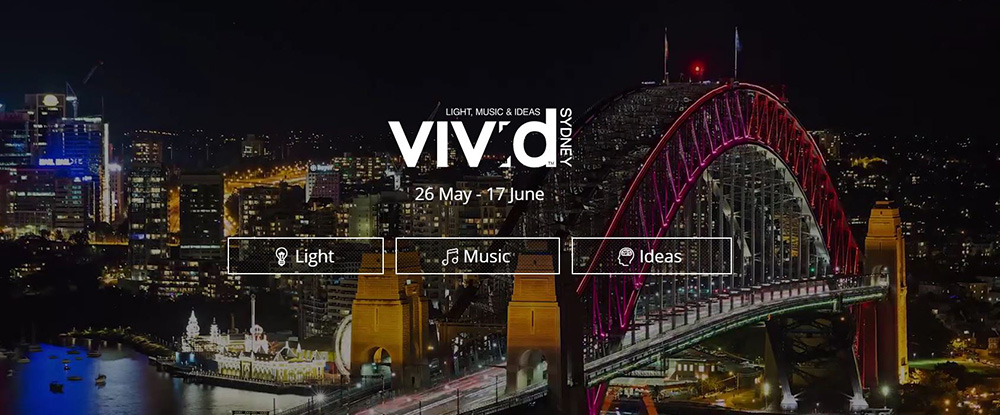 Bebette Fekete and Mandy Liu will be going to experience the sights and sounds of the event, and we hope that they bring us back some amazing photography.
Not being familiar with what the Vivid Festival is, We googled their main site and were astounded to learn that it will have light shows, installations, and colour all over Sydney  – 97 events in all. Central Sydney, Newtown , and Chatswood seem to have multiple events, and I'll bet the harbour is ablaze – safely. That's not all  – the festival lists 239 musical events during that period of time.
Even more intriguing is a section called " ideas" – seminars, lectures, food tasting, discussions, event, etc…202 of them…that take people's minds far beyond the comedy show/movie/fair of your average festival. An intellectual renfaire without the silly costumes.
Congratulations to the winners…we are all very jealous…take plenty of memory cards, a sturdy tripod, and a cable release. Shoot as much as you can. Shoot until they throw you out. You can't ever have too much Canon colour!
To find out more about Vivid click here.