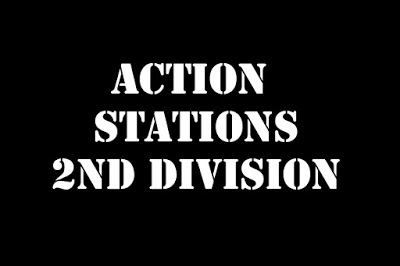 10 Oct

Action Stations – General Quarters – Part Two

This is getting quite exciting – you can tell who's going to be the first in the movie queue for the new Tom Hanks movie starring him as a destroyer captain. I hope I don't get thrown out of the cinema again.

Well, to business. More action camera mounts to be considered. In this case we move to more of the non-action mountings:

A. The tiny tripod mount by GoPole (in store). This is one of the ancillary accessory manufacturers who has cottoned on to the standardisation of the action camera mounts. if course there are mounts from the makers of the cameras, but it never hurts to browse around the shelves for the other stuff.
This mount is quite light and doubles as a small hand-hold for the cameras as well as the tripod.
B.
GoPole SceneLaps
e 360 Degree Time Lapse Device – The Rotating Mount. Now we're getting somewhere in the gadget stakes. This is a mount designed to be paired with one of the specialised functions of an action camera – the ability to shoot interval shots over along period of time.
We've all seen the videos that are constructed of individual shots that might have been separated by a second or longer – up to half a minute- that seem to compress time and to speed up the world. You can see traffic whiz past, the clouds scud over the sky, and the stars turn in the night. They are fascinating. If you use the extra-long recording ime you can make a video of a teenager getting off the couch on school holidays and see actual movement…
Well, this mount is a clockwork turntable that allows you to see the world as a panorama taken with the interval timer – it has various divisions marked round the barrel and will spin 360º in one hour.
I can see an opportunity for surveillance work with this.
C. Three Way Grip – Arm -Tripod (in store). This mount is a bit of everything as the diagram on the packaging shows. There seems to be eight different configurations that allow you to either set the camera onto a surface, hold it out at different angles, or let it swing around unexpectedly and smack you in the eye.
As it is made by the original manufacturer, it will perform these operations with precision. You have been warned…