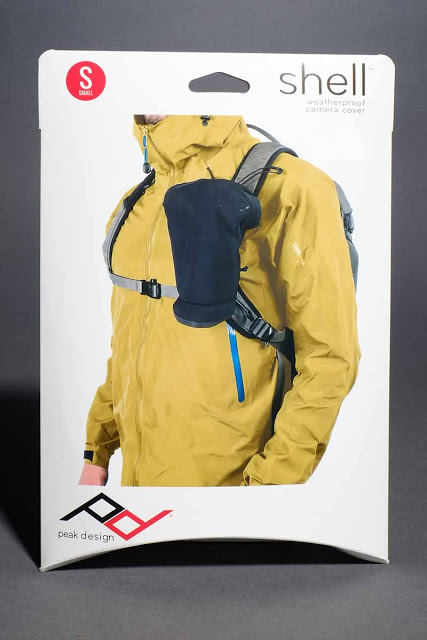 12 Jan

Go Well – Go Shell

And all older Australians will have had a brief flash of nostalgia there…

The Shell referred to in this posting is a new camera housing made by the Peak Design people. It is intended to shelter your camera while it is attached to some of the other Peak Design holsters or docking stations – in their turn on backpacks or belts.

The literature on the packet says that it is available in small, medium and large to suit mirror-less, regular DSLR and flagship DSLR cameras. The example you see in the images is the small version holding a Fujifilm X-E2 and a Fujinon 18-135mm lens.
It is a good fit – the neoprene material stretches at any binding point and the length of the lens portion is perfect for this Fujinon. It is a little deceiving as this particular camera body is encased in a metal cradle – a bare camera would slip in more easily. There are peculiar little attachments that I never quite figured out to make it cling to camera straps but the bottom opening is free to allow the signature Peak Design dock to work.
For an out-of-the-packet item it is one of the best fits I have seen.
Perhaps not needed in Perth in the summertime, but remember that winter will eventually come and you will want to go where rain and snow are common. Be prepared.