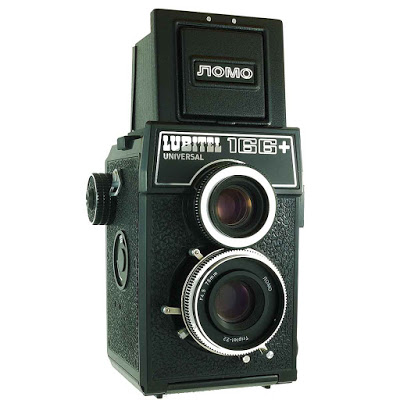 07 Sep

Cheap Cool

I have long been guilty of making fun of the Russian makers of the Lomo cameras for their product – and so far I have gotten away with it. I suspect that few people read the ads anyway.

Well, if you are reading this, here is another one – but oddly enough this is actually worth buying for the fun of it.

The Lubitel 166+ is the latest plastic copy of an old German design from the 1930's. Don't frown at the Russians – there were enough American, Japanese, and Chinese copies of this sort of camera to sink a battleship. Indeed, I believe they used to pelt them down on the USS MARYLAND all the time – to no avail.

It takes 120 film, produces 56mm x 56mm square negatives or transparencies, and has a fully adjustable lens system. 5 shutter speeds plus bulb. 6 aperture stops. Flash synch at all speeds. Cable release socket.

It works. It's brand new and we're selling it off at half price with box and accessories.
If you are a photography student it will attract at least as much attention as the screw-mount Leica in the last posting but at a bargain price. If you wear revolutionary attire and smoke really bad cigarettes while carrying a pamphlet by Trotsky you will be remembered forever by the rest of the class…