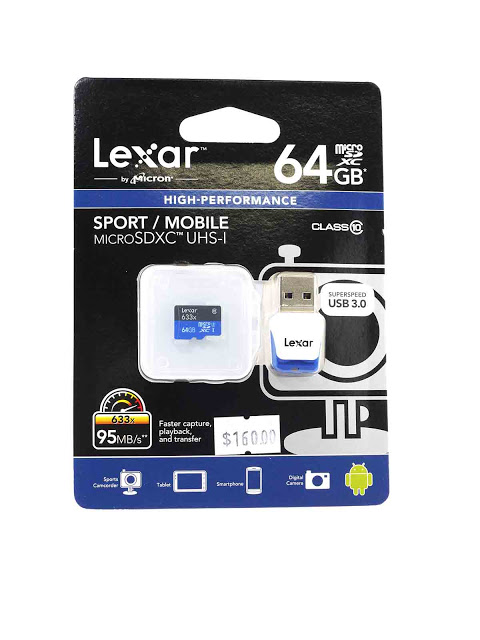 03 Aug

Tiny Cards For Action Shooters

The Lexar company caters for memory cards of all sizes and capacities – some of these can really be said to be "chips" as much as cards.

The action cameras so popular these days take very small chips known as Micro SD XC. Apparently this is also the case with some mobile phones and tablets – and we know of at least three compact cameras of a larger size – and a mirror-less system camera – that also use them. They certainly save size and weight in the camera designs.

Here are two different packages – one for use with an adapter in case you need to plug it into a sstandard SD port, and one with the tiniest card reader you have ever seen. It feeds into a 3.0 USB port but if you blink twice you miss it!
Note the different capacities and speeds – something for every requirement. Slight increase in price for faster transfer.