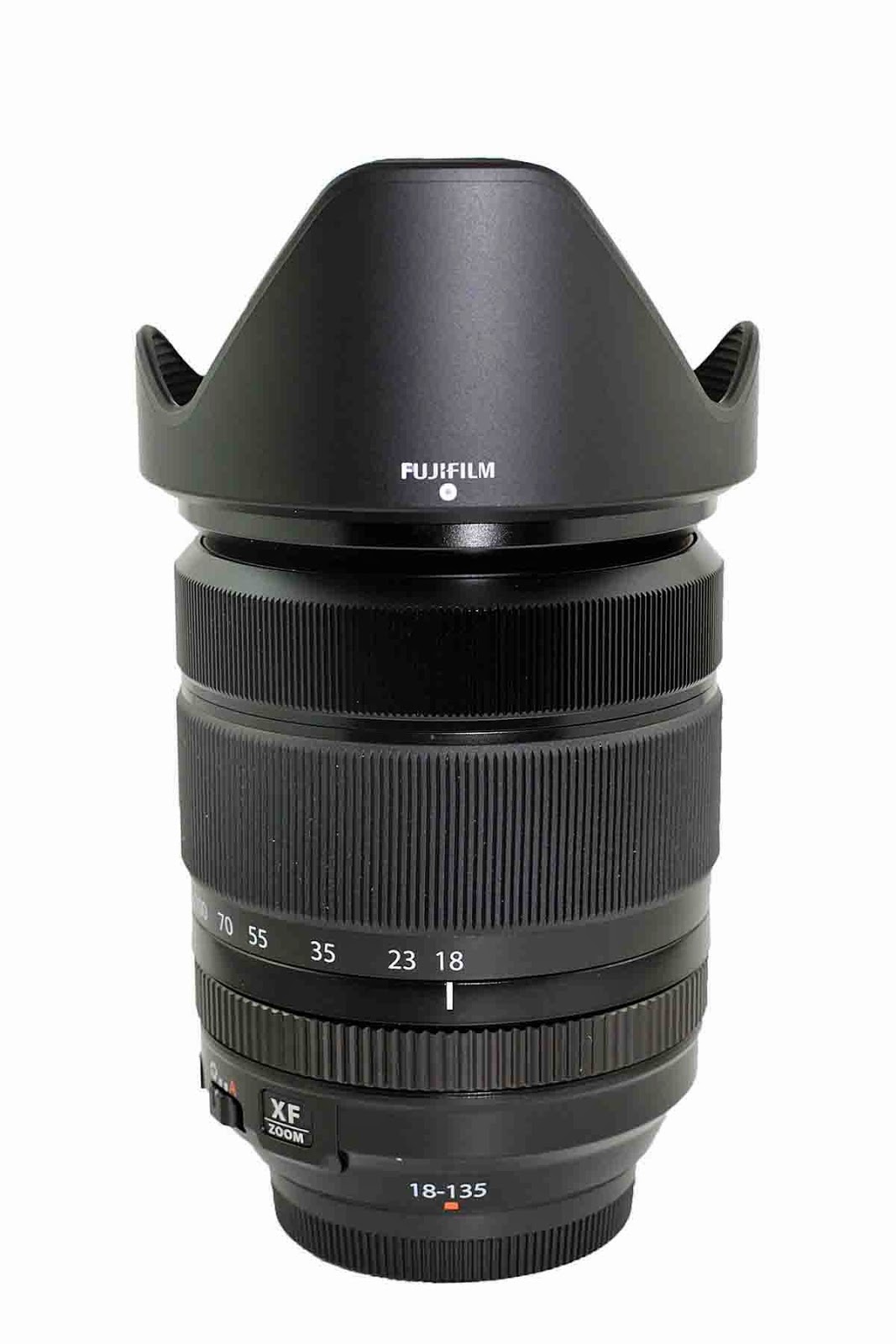 29 Jul

Hot Off the Griddle – Fujifilm's New Zoom Lens Is Here

Open the box! C'mon! C'mon! Open the Box!

Lemme at that new Fujifilm XF 18-135mm R LM OIS WR lens. Never mind the letters behind the name. I can see that it has an internal stabiliser by the switch on the side. I can see the f numbers at the front. I can see the metal mount for the Fuji X-mount.

Lemme at it.

I've got an X-E 2 at home that would suit this perfectly. I've got an X-T 1 that would be perfect for this. I can fit it on my X-Pro 1 and go out and do just everything.

Apparently the WR means it is water resisitant. Well, unless the roof on the studio gives way and it leaks inside this is superfluous for me, but I have met people for whom it would be essential. Like old surf photographers who have X-E1 cameras and want to carry lighter burdens on the beach…or at the hot rod shows…

This would be the killer lens for a wedding – you can adapt to the dim insides of a church with Fuji cameras because they support high ISO's so well. 1250 to 1600 no worries. SO you could either snipe at the bride from a side aisle or go right down the front with the action and still get a wide sweep or the ring exchange without juggling lenses ( or worse – juggling cameras ). The outside for the gardens and the lens would have great resolution for the groups and two-ups.

Also good in a studio or at a people shoot – a one-lens solution for dance shows or closer sports. This is short for birds but fine for beasts. And the Antarctic or Alaskan tourist customer will appreciate the weather sealing – mist and rain should be no problem if this lens is on an X -T 1.

Here's three shots = Long, medium, and close. Look at the detail that Fuji lens gives!
Okay, I'll admit that jpegs shot out the front of the shop and plastered on this blog are not the definitive laboratory test…but if you are a Fuji X system user and can bring your body into the shop…clutching your Fuji camera body…you can test this remarkable optic for yourself. Be warned – you will want to spend money…