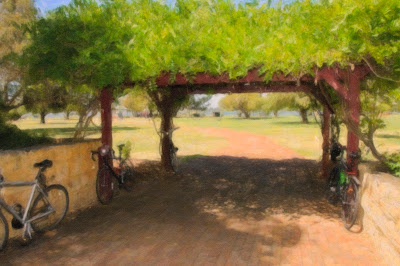 12 Mar

Art For The Masses – With Comrade Camera

Ignore propaganda from camera industry. Will tell you truth.

Is easy. No matter how hard they make it sound, is easy. Ignore specification sheet and forum on internet. Stop over-thinking photography.

Look at picture at top of blog. Simple picture – arch in front of Scented Garden in South Perth. Warm day, few minutes to spare, quick frame of the arch and press button.

Open in Photoshop Elements. Press Alien Skin button. Select abstract and press button.

Art.

Turn round and look at Perth skyline. Repeat.
Art.
Any camera, any card, any computer. Set on automatic and press button.
Comrade Camera