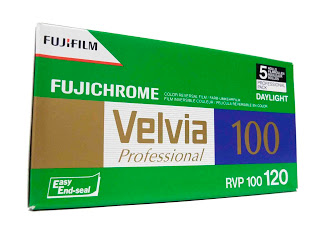 18 Feb

QUICK – Monday Sale Of Fuji Film

Get your skates on – if you are using 120 slide film, we have just discovered a stash of Fuji Velvia 100 film that has outdated itself.

It's marked as 6 months out, but this should still be fine for landscape work. And at the price:

$ 20 for a 5-roll Pro-Pack!

You can hardly go wrong. First come, first served. Hop in at lunch for a bargain.

SHOOTSHOOTSHOOTSHOOTSHOOTSHOOTSHOOTSHOOTSHOOTSHOOT!!!!!!!!