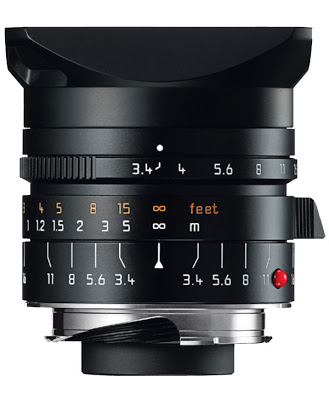 22 Jun

Leica Announce Super-Elmar-M 21 mm f/3.4 ASPH. Lens

The elaborate optical design and construction of the lens is responsible for its outstanding imaging qualities. The Leica Super-Elmar-M 21 mm f/3.4 ASPH. is constructed with eight lenses in seven groups. At the same time, the use of one lens element with two aspherical surfaces and four lenses with anomalous partial dispersion make an essential contribution to reducing aberrations to an absolute minimum.

As is the case for all Leica lenses, the Leica Super- Elmar-M 21 mm f/3.4 ASPH. was designed and developed by Leica optical specialists in Solms and represents a perfect combination of optical and technical expertise. As a particularly reliable product with enduring value and 'Made in Germany', every Leica lens is manufactured from only the best materials and is assembled in an elaborate process completely by hand. The combination of cutting-edge technologies and painstaking manufacturing procedures guarantees consistently excellent quality.
The Leica Super-Elmar-M 21 mm f/3.4 ASPH. is supplied complete with a high-quality, all-metal lens hood. The hood not only protects the lens effectively against reduction of contrast by extraneous light but also against damage and the accumulation of dirt on the front lens element. For this reason, it should always remain mounted whenever the lens and camera are in use.