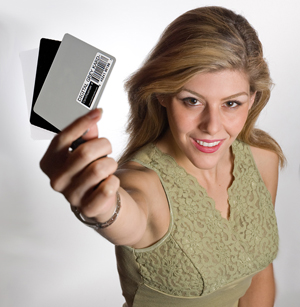 20 Apr

The Importance of Digital Grey Cards and Digital Colour Cards

You may have noticed a few weeks ago that we announced the Digital Image Flow compact grey cards are now in stock. These credit card size little cards are super handy and can save you hours of post production when you are trying to get your levels just right, the kit includes one grey, one white and on black card along with a secure lanyard to keep them all together.

We now also have in stock from Digital Image Flow the superbly useful and accurate Digital Colour Card. This card allows you to calibrate your camera and means that RAW files from your camera will be consistently accurate in terms of colour reproductions and tone.
All you need to do is make a RAW file from this card and then download the Photoshop scripts and follow some simple instructions.
Complete colour calibration solutions are important if you want to avoid the huge amounts of time needed in post trying to fix colours which just aren't quite right. The less time you spend between capture and print means more time shooting, some simple colour management before you shoot can save hours down the road!