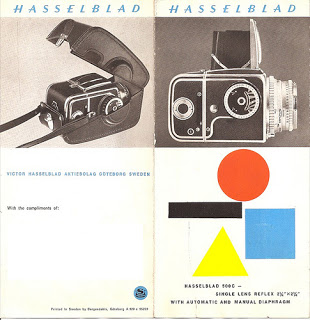 21 Apr

Hasselblad V Series, The Classic Square Format Lives On

The Hasselblad V Series camera is an undisputed classic in the world of professional photography. From location shoots to studio work the '500's' have proved themselves in every conceivable photographic situation, including a few trips to the moon.

We still get lots of inquiries from people looking to go back to the classic style of medium format photography. Everyone from students to working pros are getting back into the system and the Hasselblad is still the strongest seller in the second hand market of medium format market.


Here at Camera Electronic we can help you through the whole process of buying your very own Hasselblad camera. Buying an old 'Blad can sometimes be a minefield if your not sure exactly what you should be on the lookout for. Mechanical problems and mistreatment can go unnoticed quite easily with these machines and there are a few little tricks to that you should know when inspecting an old body.
We have on site technicians and sales staff who know 'Blads inside and out. Every camera we sell comes with a full 90 day warranty and is inspected before they ever go on the sales floor. We take pride in selling good quality kits to good homes and can also offer all the after sales service that you will need.
Lenses are obviously a big deal with these cameras and they Hasselblad happen to make some of the finest optics in the world. We currently have in stock a range of Hasselblad lenses including two or three very exotic wide angle models.
If your a complete newby to medium format photography and don't even know what film to use then we can even help you with that as well. We have in stock film to cover every application of photography from Fuji, Ilford Kodak and more!