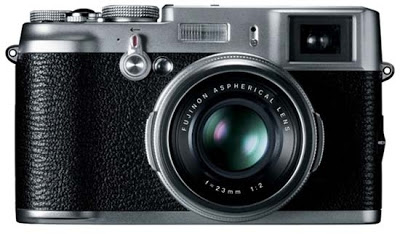 18 Apr

Fuji X100 Launch Night

The official West Australian Fuji X100 launch was held at Malt Supper Club in Mount Lawley last week. A very special thanks to Fuji, Brad Rimmer and Christian Fletcher!

Nearly 100 people attended to see the unveiling of the camera and listen to presentations by Perth photographers Bard Rimmer and Christian Fletcher. Feedback and images created by the photographers already indicate that the X100 is a compact camera that compromises nothing in terms of image quality and superb usability.

The launch highlighted that this little camera is definitely set to live up to the hype started all those months ago when it was first announced. This really does seem like a camera that is aimed squarely at the pro photographer and the photo enthusiast with a level of refinement simply not found from other smaller digital cameras in this class.

Camera Electronic is pleased to offer a special deal to anyone who puts down a pre-order deposit on a Fuji X100. If you put down a deposit with us to secure your camera we will give you a signed copy of Brad Rimmers new book "Silence", we will also be giving people who put down a deposit the opportunity to take our demo camera away for a three day loan. This is a great way to get your hands on a camera and get a signed copy of the stunning new book from one of West Australia's finest photographers. The official launch and book signing for Brad's new book will be announced shortly but we can hold a copy for you in the mean time.